Surge-Free Pricing
VIP Taxi is a local family owned and operated service and we do not believe in surge pricing our customers. With courteous drivers, industry leading technology, and the lowest per mile meter rate, it's no wonder why VIP Taxi is the chosen transportation provider for thousands of people everyday.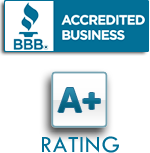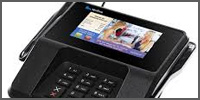 Smartphone Pay Terminals
VIP Taxi proudly features the best Verifone Marquee rear seat payment terminals to make the process simple and fast. Use your smartphone to pay with Apple Pay or Google Wallet in addition to all major credit/debit cards. Our payment terminals display the fare amount in real time and allow you to E-mail your receipt for expense tracking purposes. Conveniently handle payment and an optional tip for excellent VIP service right from your seat.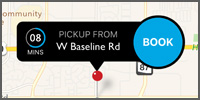 Order, Track & Pay by App
Get fast, surge-free, reliable service in minutes for on-demand requests or set up a ride for anytime in the future. Take advantage of our low flat rates to PHX Sky Harbor International Airport, call your driver securely, and E-mail the receipt with a map overview of your trip and total cost for expense tracking purposes. The VIP Taxi app is the surge-free pricing solution to your licensed, reliable and insured transportation needs day or night in the Phoenix or Tucson metropolitan areas.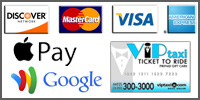 Many Ways to Pay at VIP
VIP Taxi proudly accepts Apple Pay, Google Wallet, Discover, MasterCard, Visa, and American Express. We also accept our in-house payment solutions such as the corporate taxi card, evening out, and ticket to ride reloadable transportation cards.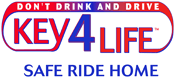 92% Five-Star Rating
VIP Taxi proudly maintains a 92% Five-Star rating from post-trip consumer surveys as of March 2017. After every trip, we ask our customers to complete a short survey or to let us know how we can improve. We're always listening to our customers and your feedback is very important to us.

Call/Text Anytime Day or Night
Call or text 602-300-3000 or 520-300-3000 anytime! Customer service representatives are standing by to assist with your transportation needs day and night.


Download the VIP Taxi app now!
Download the VIP Taxi app on your smart phone and watch as the driver arrives to your address on the supplied GPS map. Pay in the taxi, E-mail your receipt, and more!
Download Now!

Apple iTunes Store
Google Play Store

Order Your Taxi Online Now
Place your taxi order right now for future or immediate pickup with our easy to use online booking agent above. Estimate your trip cost or take advantage of our flat rates to PHX Sky Harbor Airport.