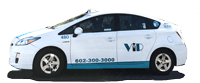 CONTACT VIP TAXI TODAY
Contact VIP Taxi today! Call us or text us using the numbers below.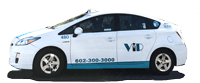 LOST & FOUND
Do you think that you left something in a VIP Taxi? Submit your information and so we can investigate appropriately.
Does your business want to work with VIP Taxi?
Our sales department is happy to set up transportation for your business. Whether you are setting up a large event, managing a hotel or resort, or have any other need for transportation, VIP Taxi can help! We can set up monthly billing, temporary taxi stands, and more!
LEAVE US A MESSAGE
VIP Taxi loves hearing from our customers and clients. We appreciate your feedback, and will respond to your messages in a timely manner. Thank you!
Note: If you are requesting a trip rate, please call us directly at 602-300-3000 or 520-300-3000.
keyboard_arrow_leftPrevious
Nextkeyboard_arrow_right
2710 E. Washington Street
Phoenix AZ 85034
3740 E. 43rd Place
Tucson AZ 85713