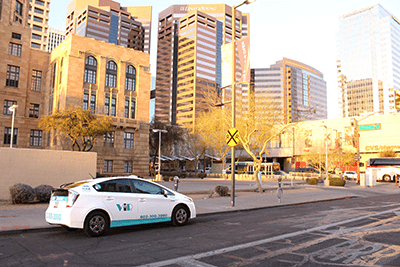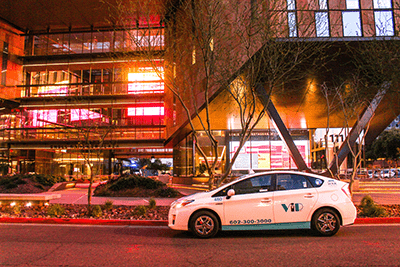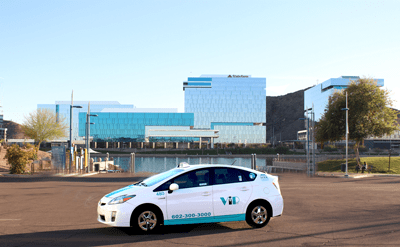 SUPPORT LOCAL AZ

VIP TAXI
A Local, Family Owned & Operated Company
VIP Taxi is based locally, here in Phoenix, and is owned and operated by The Gauer Family. They built VIP Taxi from the ground-up, and are proud to have established such a recognizable transportation company in Arizona. VIP Taxi loves it's community, getting involved, and giving back.
VIP Taxi's mission is to provide a great transportation service to our local community, by adapting and advancing with current technology, along with preserving the importance of customer service.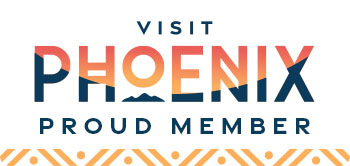 MEET OUR FAMILY
GET TO KNOW VIP TAXI'S FAMILY
Dave Gauer and his two sons, Brandon and Jason, are the owners of VIP Taxi and combined have more than 75 years experience providing customer service in the taxi industry. The company was started in 2007 and all three are involved on a daily basis working closely with their team to improve the customer experience. The team goal is to provide the best transportation experience to our community keeping customers safe and happy.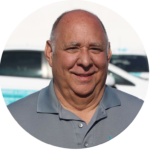 Dave Gauer previously owned an automobile and light truck repair facility in a north suburb of Chicago. In 1977, he traded a custom motorcycle for his first taxicab. Dave grew his fleet to 30 taxicabs, and in 1993, was offered an opportunity to buy a partnership of a small suburban taxi company. By 2005, they grew the company to over 1,500 cars, had the busiest taxi call center in North America, piloted Chicago's most successful taxi accessible program, provided tens of thousands of rides monthly to special needs school children, all while developing some of the latest and greatest dispatch technology. Dave later gave up his interests in Chicago to focus on VIP Taxi here in Arizona with his family. Dave often says "I'm the luckiest guy in the world; I get to work alongside my children doing a job I really enjoy in one of the most beautiful parts of America."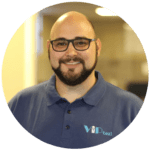 Jason Gauer began learning about computer programming at a young age resulting in his first website and graphic design business when he was just 12 years old. Following his website design business was an exotic car detailing business where he traveled across the country working on the finest and rarest automobiles for private collectors and manufacturers. Even during this time, Jason was still heavily involved in the family transportation business, seeking out new ways to utilize technology to improve communication and customer service.
Jason presently oversees the call center and dispatch operations, in addition to creating and designing new advanced infrastructure to improve the overall customer experience at VIP Taxi. If you interact with the technology at VIP Taxi, such as the reward points system, trip survey system, texting updates, etc.. you're working with something that was created from the ground up by a company owner himself, putting in countless hours and fine-tuning every aspect day and night, to reflect the enormous amount of pride that Jason has in VIP Taxi.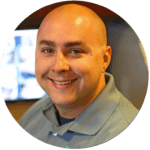 Brandon was raised alongside his father watching his maintenance and fleet operations from youth to adulthood. In 1997, Brandon started and maintained a fleet of his own taxi cabs. In 2004, he was offered a position as a fleet service manager for a Chicago-based fleet that operated double-shifted cabs that were on the road 24/7.
Brandon held a proud reputation of managing the most efficient shop, with the most amount of vehicles to maintain, with as few technicians as needed, resulting in the most reliable commercial uptime ever documented in company repair log history prior to Brandon's arrival. Brandon stayed at that location until he was offered an opportunity to move to Phoenix in 2007 to start VIP Taxi with his father, Dave Gauer. Brandon has since started a family and enjoys spending time going camping and exploring the great state of Arizona.

THIS MONTH'S BUSINESS SPOTLIGHT
VIP Taxi loves to support Arizona's other local businesses, because we love seeing our community work together to grow and build a self-sustaining local economy. Every month VIP Taxi works with local businesses to provide customers with a chance to learn more about their community, and to encourage them to SUPPORT LOCAL!
Phoenix, Arizona
BAR RESTAURANT NAME
This restaurant is the valley's favorite date night spot.
blah blah blahThis restaurant is the valley's favorite date night spot.This restaurant is the valley's favorite date night spot.
blah blah blahThis restaurant is the valley's favorite date night spot.
LEARN MORE
Sign up for email updates on our community's events, news, and VIP Taxi promotions.
Casas Adobe
Catalina Foothills
Corona del Tucson
Green Valley
Marana
VIP Taxi Loves Our Community

BOOK VIP TAXI NOW!
CALL, TEXT, OR BOOK ONLINE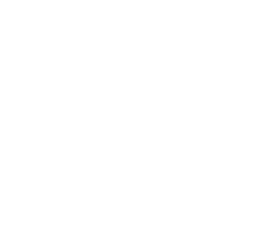 PHOENIX:
BOOK NOW
TUCSON:
(520) 300-3000
(602) 300-3000