Spring is right around the corner and so are numerous events catered to everyone in or visiting Arizona. From events such as Spring Training Baseball to fun festivals, Arizona is perfect for those looking for (safe) enjoyment in the Spring, especially those weighed down by isolation during the pandemic.
---
VIP TAXI serves the Metro Phoenix & Tucson Areas
*Metro Phoenix — Mesa, Tempe, Glendale, Gilbert, Phoenix, Paradise Valley, Scottsdale, Peoria, Avondale, Chandler, Fountain Hills, Arcadia, Uptown, Downtown, Ahwatukee *Tucson Area — Oro Valley, Marana, Sahuarita, South Tucson, Casas Adobes, Catalina Foothills, Flowing Wells, Midvale Park, Tanque Verde, Tortolita, and Vail.
Here are a few events in Arizona to check out
Throughout March 2021
1235 N Center St.
Mesa, Arizona 85201 (Oakland A's)
2330 W Rio Salado Pkwy
Mesa, Arizona 85201 (Chicago Cubs)
Two major teams prepare for the baseball season in Arizona, namely Oakland Athletics and Chicago Cubs. They will be training in different venues to prepare themselves for the season, marking a significant event in Arizona.
March 13, 2021
Phoenix Raceway
7602 S Avondale Blvd Avondale, AZ
Spend your weekend with a rush as NASCAR brings you non-stop speed and excitement. You have the choice to get infield access, meeting the drivers inside the garage and even enjoying the festivities in the campground. 
March 6, 2021
1517 York Rd
Winterhaven, Arizona 92283
For $98, you can enjoy a memorable multi-course gourmet dinner. If you missed out on Valentine's Day last month, this is the perfect chance to make up for it with delicious and elegant surprises.
Getting Around Like Locals Do
There are several ways to navigate through Arizona's major cities. Public transportation, like the city bus, is available but it may not be the most practical option considering how crowded it can be, as well as the increased risks of exposure to COVID-19.
Booking private transportation service, like VIP Taxi, with high standards in sanitation is the safest option, when you are exploring and attending Arizona events where you might be drinking alcohol, or indulging in recreational herbal remedies that Arizona has recently legalized. Getting a DUI or causing an accident that puts peoples' lives at risk, is not worth it. Call VIP Taxi to get you where you need to be.
Traveling with kids? Learn More About AZ Car Seat Laws & How VIP Taxi has Car Seats & Boosters Available >>
Book With VIP Taxi
There are plenty of events in Arizona this spring and you need reliable transportation to take you wherever you want to go. Check out local spots and activities with the help of VIP Taxi. It's as easy as booking online, calling us, or booking with our app. Get in touch for free ride estimates. Choose VIP Taxi for the safest rides in Arizona.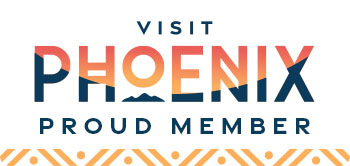 Our COVID-19 Protocol
We make sure that we keep our vehicles sanitized after every ride to keep our passengers safe and healthy throughout the way. We've taken extra steps in precautions so that we protect both our drivers and passengers. Read more about what we're doing during the pandemic.
Book a ride with VIP Taxi now.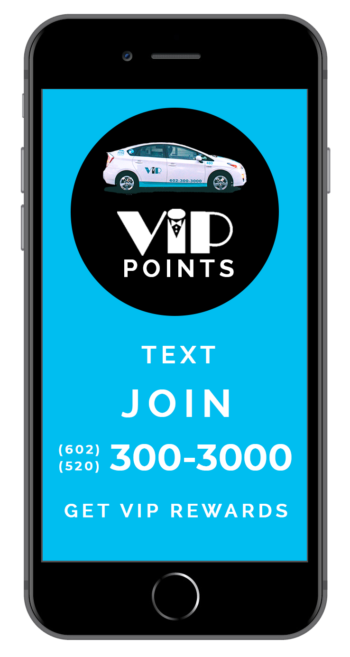 A NEW WAY TO JOIN VIP REWARD POINTS
TEXT
JOIN

Get 150 complimentary points once you join and automatically
get points for any non-account trip taken with VIP Taxi.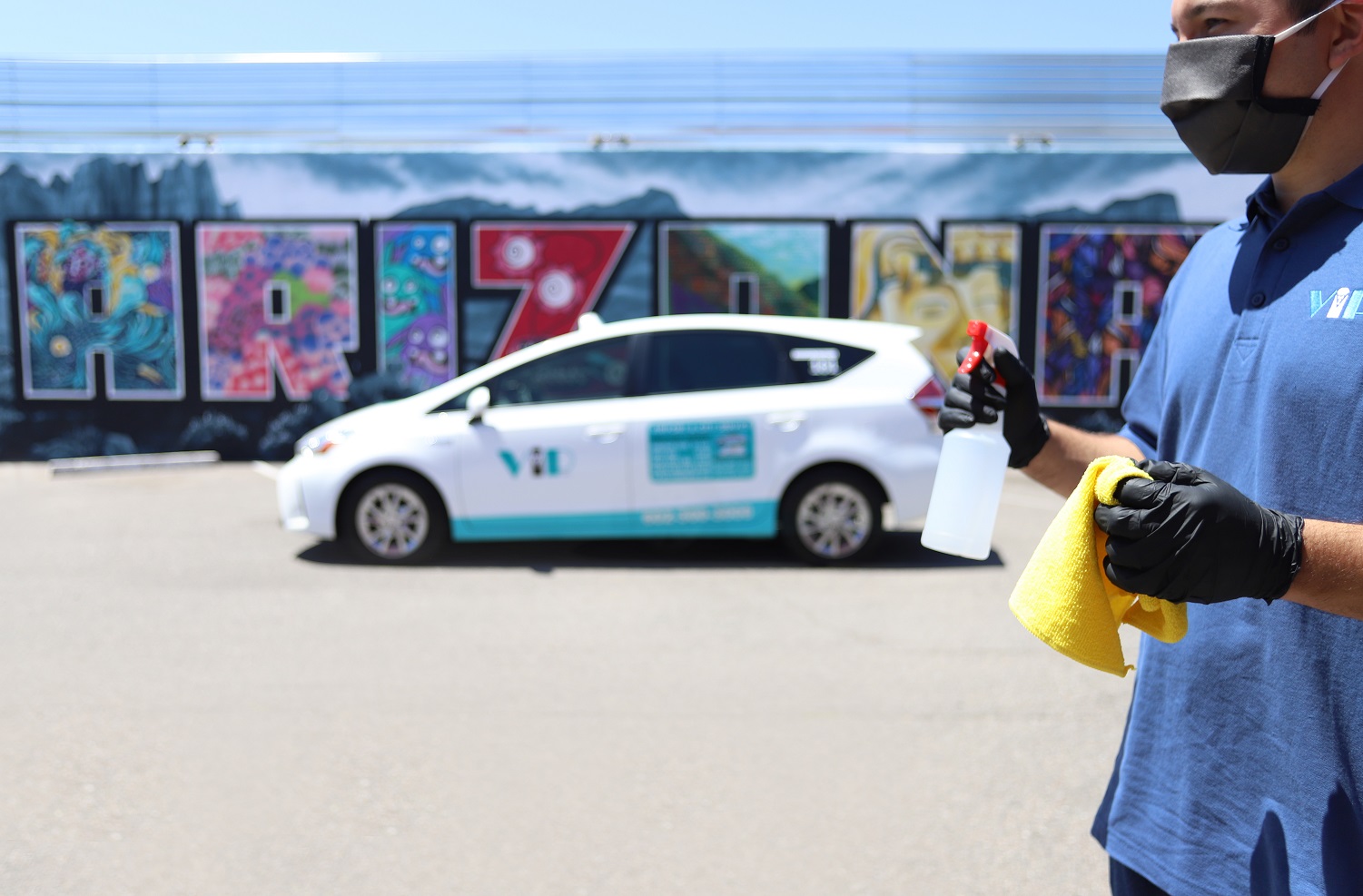 Arizona Trusts VIP Taxi
Our commitment to safety and reliability has set us apart over the years in Phoenix & Tucson, Arizona. That's why we're trusted by Arizona commuters, patients, hospitals and providers in providing the safest ride in Arizona. 
Whether transportation is needed for grocery shopping, pharmacies, medical appointments, or any destination- VIP Taxi is here to serve your specific needs. Thank you for supporting a local, family owned & operated company.
RIDE LOCAL to the Airport with VIP Taxi
When you're booking a ride to the airport, you want a company that is reliable and trusted by our community. VIP Taxi is local, family owned and operated transportation company that has served Arizona for decades and continues to grow. Download the VIP Taxi App, where you can view your reservation, track your driver, save your payment history, or even pay with CASH! call or text VIP Taxi at (602) 300-3000, or book online at VIPTaxi.com. Even better, download the VIP Taxi App, where you can save your payment info, track/contact driver, and view reservations. Support a local, family owned and operated company.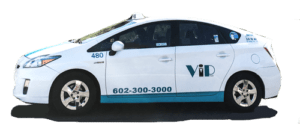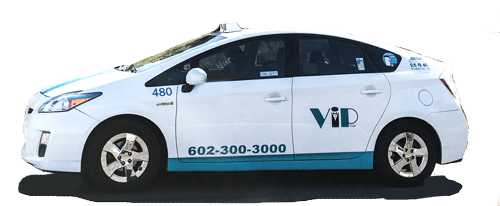 DO YOU LIKE THIS ARTICLE? Sign up for email updates on our community's events, news, and VIP Taxi Special Offers.