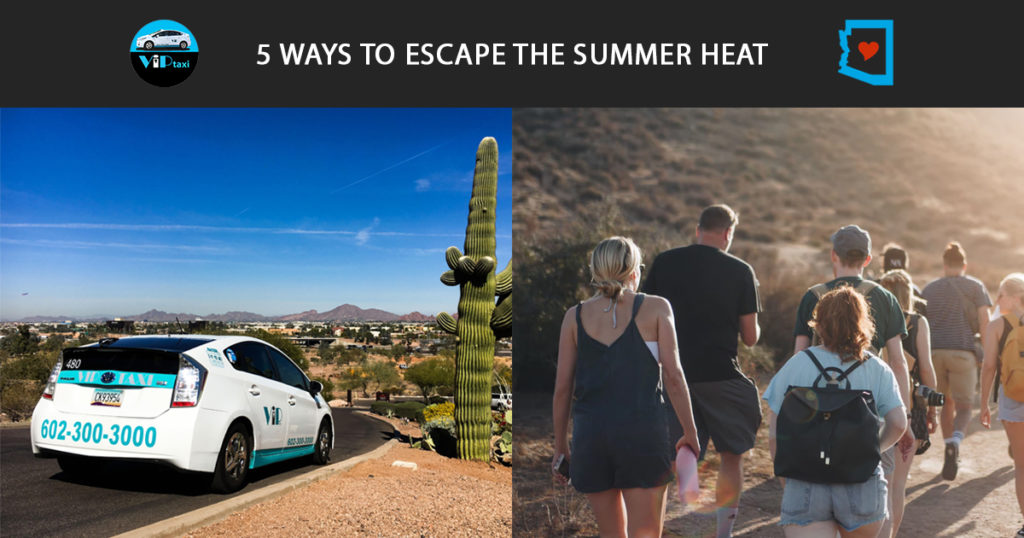 It's summer again, and the Arizona heat is in full force. But that shouldn't stop you from going out there and enjoying the season. There are many ways to beat the heat aside from staying at home with the AC in full blast. Here are 5 ways to escape the summer heat.
---
*Metro Phoenix – Mesa, Tempe, Glendale, Gilbert, Phoenix, Paradise Valley, Scottsdale, Peoria, Avondale, Chandler, Fountain Hills, Arcadia, Uptown, Downtown, Ahwatukee *Tucson Area – Oro Valley, Marana, Sahuarita, South Tucson, Casas Adobes, Catalina Foothills, Flowing Wells, Midvale Park, Tanque Verde, Tortolita, and Vail.
No matter where you go this summer, always bring the essentials – reusable water bottle, sunblock, mosquito repellent, and a small first aid kit. This may sound like a lot, but it pays to be ready. Be sure to look up the safety tips applicable to your summer destination. Most of all, stay comfortable. Wear light clothing and make sure to wear shoes appropriate to your destination.
This is easier said than done – it simply is tempting to go to the usual tourist spots during the summer. However, you should take into account that other people will have the same idea too. As much as possible, avoid crowds. The fewer people, the less heat and stress. If you must, try going out before noon, or after sunset.
Plan your trip and book your rides in advance. Having an itinerary will help you make the most out of the summer. This also saves you from the hassle and stress of commuting. If you're flying out of town, make sure you book a reliable taxi service to take you to the airport. You wouldn't want to miss that flight!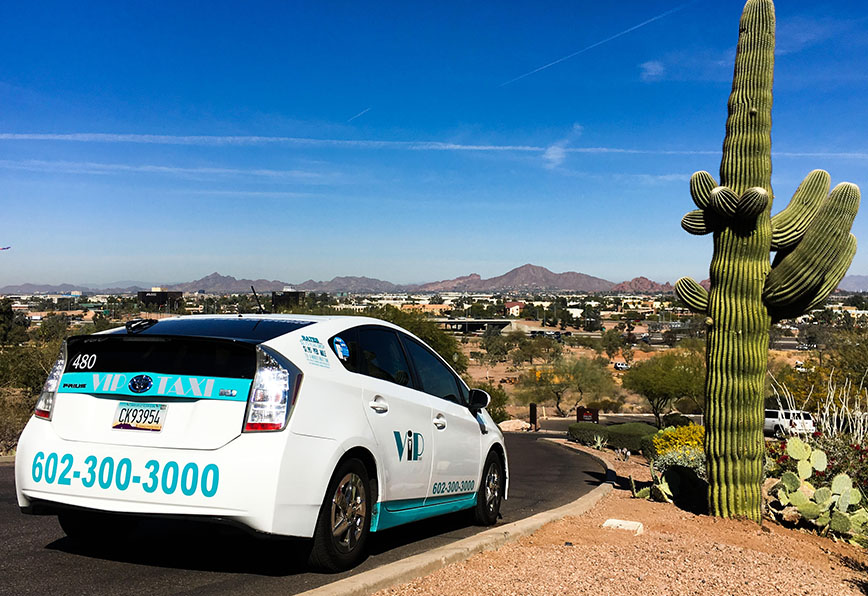 Enjoy Indoor Spots During Day Time
You don't have to go far to enjoy the summer. If you live in Arizona, there are lots of museums for you to visit. Visit places like the Phoenix Art Museum, Heard Museum, and the Tucson Museum of Art. What better way to escape the heat than to enjoy the local culture in an air-conditioned space?  
Downtown Phoenix never sleeps. Whether you're a local or a tourist, there's always something new to see. If you're into music, The Nash and The Van Buren are your go-to venues. If you're not  Take an evening stroll along Roosevelt Row, an urban space dedicated to art, and always bustling with activity.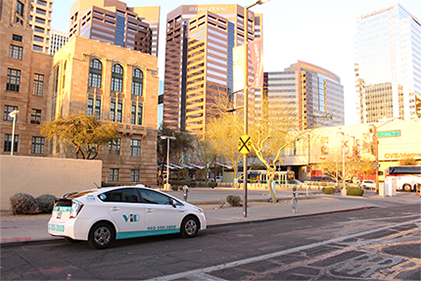 Plan ahead with VIP Taxi. Book your rides easily with the VIP Taxi App. Available for iOs and Android devices. Download the app today!

Traveling with Children? Children's Carseat Safety
Learn how VIP Taxi provides children's car seats to ensure the safety of your little ones!
SUPPORT LOCAL, RIDE VIP
At VIP, we take pride in being a LOCAL Arizona Business, and we love supporting other LOCAL Arizona Businesses. We love being part of the Arizona Community, and love doing our part in keeping them safe with reliable, trusted rides home. Don't drink and drive – Call, Text, Book Online, or Download the VIP Taxi App to #RideLocal and avoid Surge Pricing.
RIDE LOCAL to the Airport with VIP Taxi When you're booking a ride to the airport, you want a company that is reliable and trusted by our community. VIP Taxi is local, family owned and operated transportation company that has served Arizona for decades and continues to grow. They also offer flat rates, which means your ride is guaranteed to be that given, fixed cost, or less (if the meter shows a lower price), regardless of traffic. This is the epitome of ditching surge pricing. Download the VIP Taxi App, where you can view your reservation, track your driver, save your payment history, or even pay with CASH! call or text VIP Taxi at (602) 300-3000, or book online at VIPTaxi.com. Even better, download the VIP Taxi App, where you can save your payment info, track/contact driver, and view reservations. Support a local, family owned and operated company.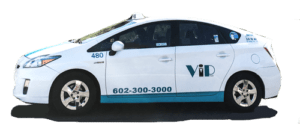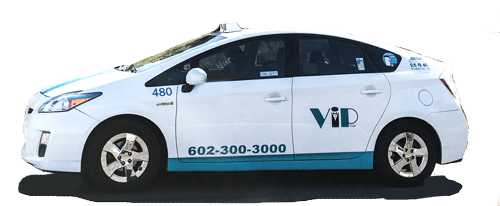 DO YOU LIKE THIS ARTICLE? Sign up for email updates on our community's events, news, and VIP Taxi Special Offers.
Get a Flat Rate to PHX Sky Harbor Airport Guaranteed Rate
Want a clear price on what your ride to the airport will cost? VIP Taxi offers customers flat rates to Phoenix Sky Harbor (PHX) based on the zip code of the pickup address. With VIP Taxi's flat rate, your ride is guaranteed to be that given, fixed cost or less (if the meter is shows a lower price), regardless of traffic! Simply enter the Zip Code of your pick up address, and voila!