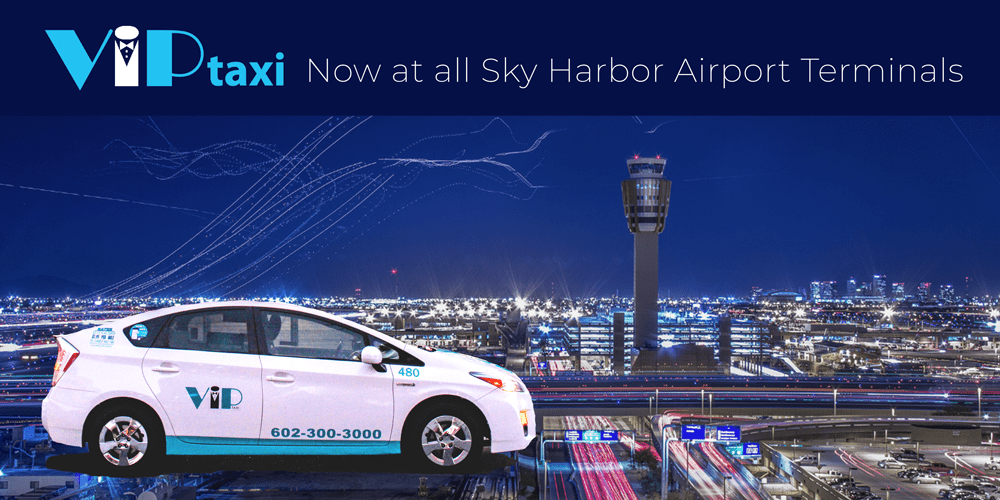 After serving the Metro Phoenix and Tucson community for 11 years, VIP Taxi launches with a new fleet at Sky Harbor Airport (PHX), the first time a new taxi company has operated at Sky Harbor since 2009.
Read about the new technology VIP Taxi is bringing to America's friendliest airport.
VIP Taxi is a local, family-owned and operated transportation company in The Metro Phoenix & Tucson Area*, Arizona. Truly customer service centered, VIP has built a trusting and friendly reputation in the community. When you need reliable transportation, choose VIP. 
---
*Metro Phoenix – Mesa, Tempe, Glendale, Gilbert, Phoenix, Paradise Valley, Scottsdale, Peoria, Avondale, Chandler, Fountain Hills, Arcadia, Uptown, Downtown, Ahwatukee
*Tucson Area – Oro Valley, Marana, Sahuarita, South Tucson, Casas Adobes, Catalina Foothills, Flowing Wells, Midvale Park, Tanque Verde, Tortolita, and Vail.
VIP Taxi: A New Chapter
What started as a dream, has turned into a locally grown success story and has turned VIP Taxi into one of the most recognizable vehicles around metro Phoenix. After operating as a family owned business in Arizona for 11 years, VIP Taxi opens a new chapter in their company history by launching 24/7 at each terminal at Sky Harbor Airport this May 1st.
Resiliency & Teamwork
VIP Taxi has overcome a lot to reach this point, in today's business climate where private equity, venture capitalists, mergers and disrupting technology are the norm, the family owned business can help a company be more in tune with what the community in Arizona needs and a changing landscape. "When it's a family business, everyone is all in, and everyone's here to help, there are times that we are outside as owners washing cars, helping drivers with their tablets, cooking and chatting on driver appreciation days. We have an open-door policy between drivers and ourselves because we're all a team," shared Jason when asked what a typical day is like.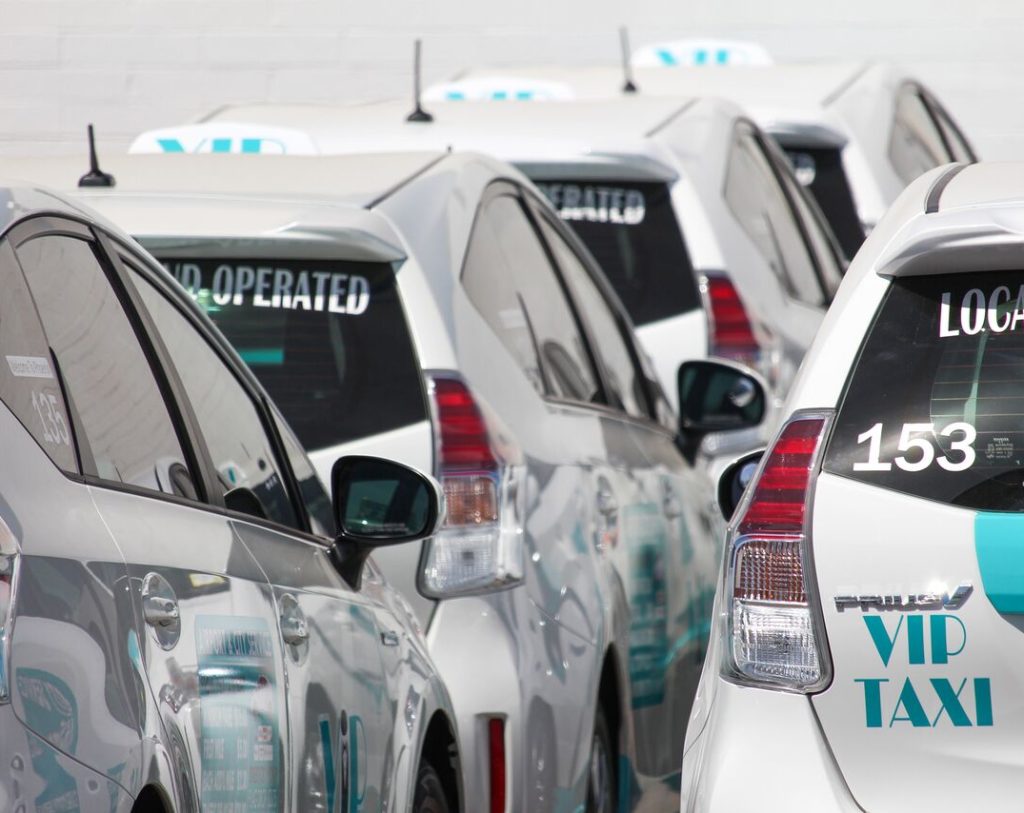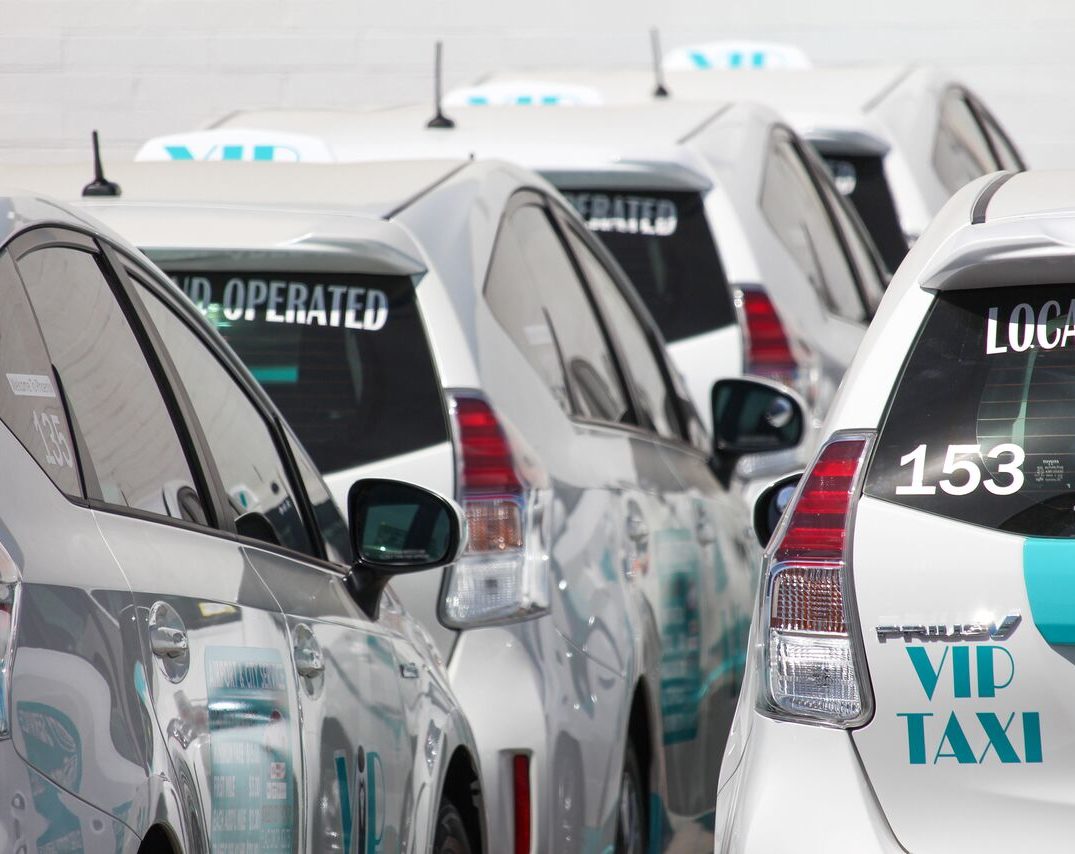 VIP WILL NOW BE AT THE ARRIVALS TERMINAL!
Starting May 1, you now have a safe, clean, professional, and reliable transportation option when you land at Phoenix Sky Harbor Airport (PHX). This is the first time since 2009 that a new taxi company has operated at Sky Harbor Airport. Experience the most seamless travel experience with VIP. 
With the expected launch, VIP Taxi plans to bring never before seen technology and safety to Sky Harbor Airport. "Safety is incredibly important to VIP Taxi," shared one of the owners Jason Gauer, son of founder Dave Gauer. "We have remotely-enabled exterior and interior cameras with night vision, audio and video streaming, GPS, speed reporting, and inertia monitoring to detect sudden motion, such as a hard stop or rapid acceleration. If a vehicle experiences an incident, we are able to connect to the camera live to evaluate the incident and react from an informed position."
Trying to be safer was what brought owner Dave Gauer to initially enter the taxi industry. "40 years ago I traded a motorcycle for my first taxi cab", shared Dave. "It was a motorcycle that was far too fast for me to ride and I thought getting into the cab business would be a safer idea." While he didn't know it at the time, but years later, driver and passenger safety would end up being one of the leading goals of his future transportation company in the desert.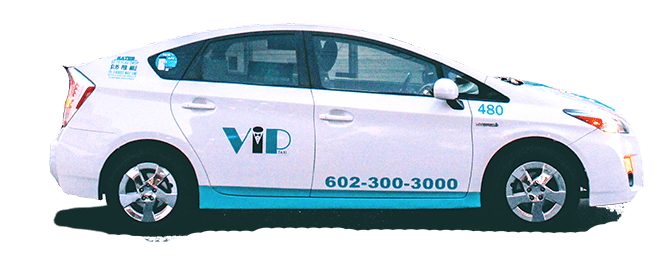 Running a Smooth Launch
During a recent warm April afternoon, it's all hands on deck as Dave, Jason and other son Brandon were seen running around their Central Phoenix lot preparing the fleet of the dozens of new vehicles for the airport. "I think that being local, family owned has helped us because we as a family me, my dad, my brother are able to communicate about anything, any topic that we have in the industry, in the business, we dig into things as we read and discuss our customer's feedback with the perspective of always improving," reflected Jason.
While there has been much preparation to get the fleet of brand new cars ready, the people aspect of VIP Taxi has not been lost for the Gauer family. "The drivers make VIP Taxi. It's just been phenomenal to watch and I've seen that myself, where I happen to be stopped at an intersection and I looked across and I actually see a VIP driver helping with someone's groceries at a grocery store." Starting May 1st, Arizona and the 40 million passengers who pass though Sky Harbor Airport will have a chance to experience for themselves just how a different a ride from a family owned transportation company can be.

Traveling with Children?
Children's Carseat Safety
Learn how VIP Taxi provides children's car seats
to ensure the safety of your little ones!
SUPPORT LOCAL, RIDE VIP
At VIP, we take pride in being a LOCAL Arizona Business, and we love supporting other LOCAL Arizona Businesses. We love being part of the Arizona Community, and love doing our part in keeping them safe with reliable, trusted rides home. Don't drink and drive – Call, Text, Book Online, or Download the VIP Taxi App to #RideLocal and avoid Surge Pricing.
RIDE LOCAL to the Airport with VIP Taxi
When you're booking a ride to the airport, you want a company that is reliable and trusted by our community. VIP Taxi is local, family owned and operated transportation company that has served Arizona for decades and continues to grow. They also offer flat rates, which means your ride is guaranteed to be that given, fixed cost, or less (if the meter shows a lower price), regardless of traffic. This is the epitome of ditching surge pricing. Download the VIP Taxi App, where you can view your reservation, track your driver, save your payment history, or even pay with CASH! call or text VIP Taxi at (602) 300-3000, or book online at VIPTaxi.com. Even better, download the VIP Taxi App, where you can save your payment info, track/contact driver, and view reservations. Support a local, family owned and operated company.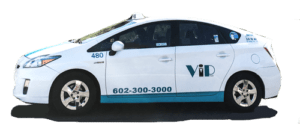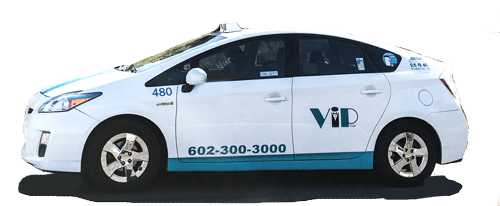 DO YOU LIKE THIS ARTICLE?
Sign up for email updates on our community's events, news, and VIP Taxi Special Offers.
Get a Flat Rate to PHX Sky Harbor Airport
Guaranteed Rate
Want a clear price on what your ride to the airport will cost? VIP Taxi offers customers flat rates to Phoenix Sky Harbor (PHX) based on the zip code of the pickup address. With VIP Taxi's flat rate, your ride is guaranteed to be that given, fixed cost or less (if the meter is shows a lower price), regardless of traffic! Simply enter the Zip Code of your pick up address, and voila!