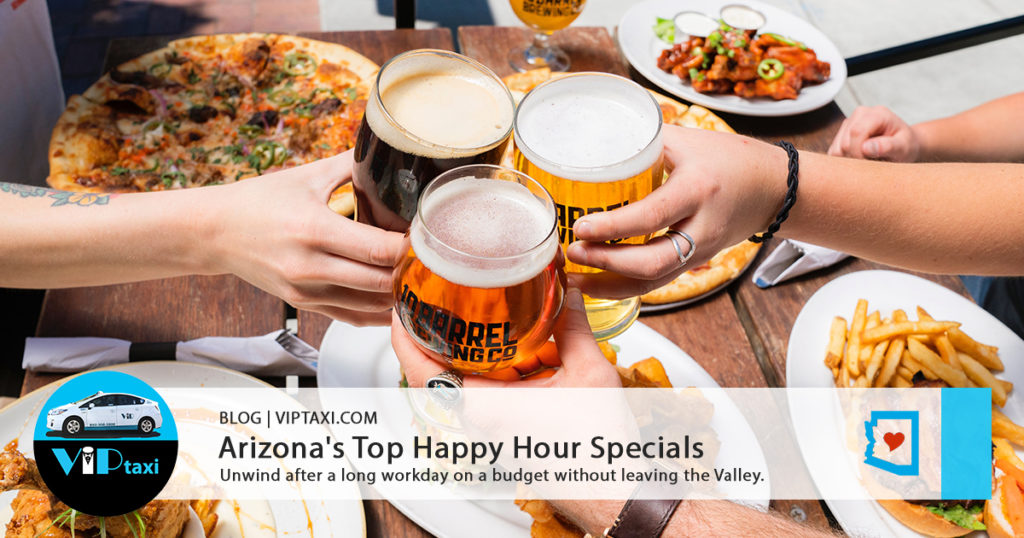 Whether you're toasting for a promotion, or simply want to kick back and relax after work, Arizona bars' Happy Hour cocktails are the perfect way to feel a little fancy on a budget. We did the research so you don't have to! Here's a list of the best Happy Hour Specials in The Valley.
---
*Metro Phoenix – Mesa, Tempe, Glendale, Gilbert, Phoenix, Paradise Valley, Scottsdale, Peoria, Avondale, Chandler, Fountain Hills, Arcadia, Uptown, Downtown, Ahwatukee *Tucson Area – Oro Valley, Marana, Sahuarita, South Tucson, Casas Adobes, Catalina Foothills, Flowing Wells, Midvale Park, Tanque Verde, Tortolita, and Vail.
The Whining Pig's selection of drinks is so massive it fills up most of their chalkboard menu. Their happy hour starts at 1 pm and ends at 8 pm every day. They also offer daily deals on favorite wine bottles and craft beer selections. Board and ball games are also available for you and your friends to enjoy.  Located at 1612 E Bethany Home Rd in Phoenix. Check out their website for more information.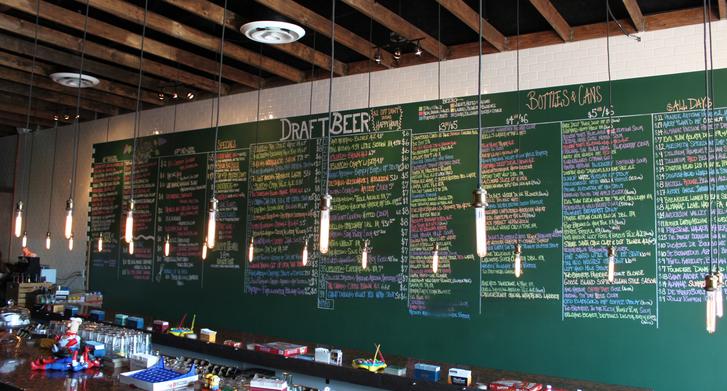 The Monroe Bar and Lounge
Situated in downtown Phoenix, this upscale bar is right on the ground floor of the US Bank. The fancy vibe of this restaurant does not mean you cannot experience it on a budget. The Monroe Bar is offering a Happy Hour schedule that can get you the best deals. Happy hour on Monday to Thursday starts from 3pm-7pm, Friday at 1pm-6pm, Saturday 3pm-12am, and SUNDAY ALL DAY. They are located at 101 N 1st Avenue
Known as the Phoenix's first drag bars, The Dressing Room is a full bar micro restaurant. With its artsy exterior, it is one of the go-to places for al fresco dining. Located at 220 E Roosevelt St #1951, Phoenix, the restaurant also features two-dog friendly patios and a broad range of food on the menu. Big discounts daily from 11am-6pm. Check their facebook page for more events and big discounts!
You can't go wrong with tacos and tequila. Especially when the person that made your food is a big player in the Phoenix dining scene for 20 years. Nestled in the South of Phoenix, Cocina Madrigal is one of Phoenix's renowned restaurants. Mexican chef Leo Madrigal has been featured by AZ Central last year in July. He has helped numerous restaurants in developing their menus and has been the corporate chef of Z'Tejas Southwestern Grill. Cocina Madrigal is open for lunch and dinner daily, with happy hour from 2:30 to 6 p.m. weekdays.


Obviously, to get on the list of our Best Happy Hour Specials, it's a must to have big discounts. Located at 14 West Vernon Avenue in Phoenix, this restaurant offers their happy hour from 11 am to 6 pm, this restaurant slashes out 2$ for the wine and 1$ for beers and starters. Not only that, this restaurant is pet-friendly and they can surely meet your expectations with customer service. Check out their website to check out their outstanding menus!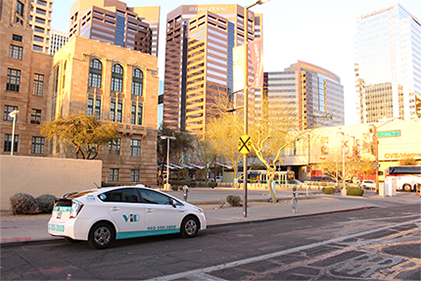 Arizona has a lot to offer when it comes to dining. Specials aren't just limited to alcoholic drinks, too. Most of these restaurants offer sumptuous food and a great atmosphere to boot! Enjoy the night, don't forget to pay your bill, and book a taxi ride home! Download the VIP Taxi app for easy booking.

Traveling with Children? Children's Carseat Safety
Learn how VIP Taxi provides children's car seats to ensure the safety of your little ones!
SUPPORT LOCAL, RIDE VIP
At VIP, we take pride in being a LOCAL Arizona Business, and we love supporting other LOCAL Arizona Businesses. We love being part of the Arizona Community, and love doing our part in keeping them safe with reliable, trusted rides home. Don't drink and drive – Call, Text, Book Online, or Download the VIP Taxi App to #RideLocal and avoid Surge Pricing.
RIDE LOCAL to the Airport with VIP Taxi When you're booking a ride to the airport, you want a company that is reliable and trusted by our community. VIP Taxi is local, family owned and operated transportation company that has served Arizona for decades and continues to grow. They also offer flat rates, which means your ride is guaranteed to be that given, fixed cost, or less (if the meter shows a lower price), regardless of traffic. This is the epitome of ditching surge pricing. Download the VIP Taxi App, where you can view your reservation, track your driver, save your payment history, or even pay with CASH! call or text VIP Taxi at (602) 300-3000, or book online at VIPTaxi.com. Even better, download the VIP Taxi App, where you can save your payment info, track/contact driver, and view reservations. Support a local, family owned and operated company.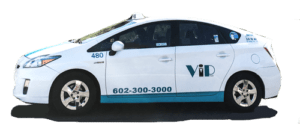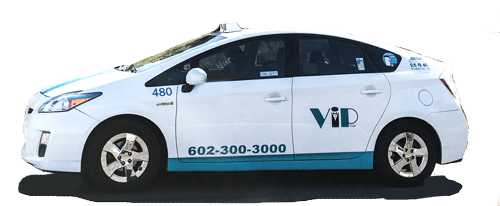 DO YOU LIKE THIS ARTICLE? Sign up for email updates on our community's events, news, and VIP Taxi Special Offers.
Get a Flat Rate to PHX Sky Harbor Airport Guaranteed Rate
Want a clear price on what your ride to the airport will cost? VIP Taxi offers customers flat rates to Phoenix Sky Harbor (PHX) based on the zip code of the pickup address. With VIP Taxi's flat rate, your ride is guaranteed to be that given, fixed cost or less (if the meter is shows a lower price), regardless of traffic! Simply enter the Zip Code of your pick up address, and voila!