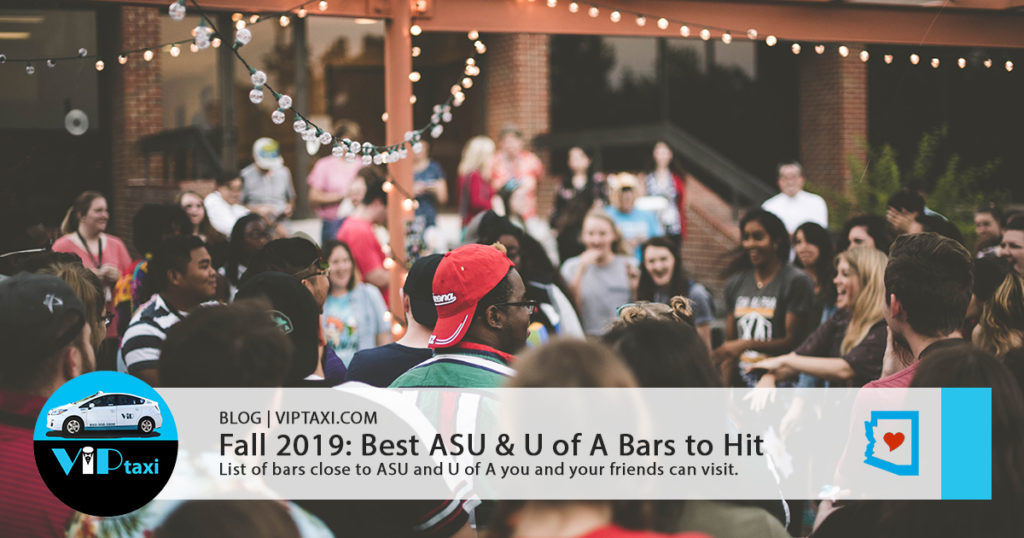 The new semester just started, and memories of the summer break are still fresh on everyone's minds. You may not feel like leaving it all behind just yet, and you're longing for that perfect transition to help you ease into another semester. What better way to do that than to catch up with friends you've missed over the summer? Here's a list of bars close to ASU and U of A you and your friends can visit.
---
*Metro Phoenix – Mesa, Tempe, Glendale, Gilbert, Phoenix, Paradise Valley, Scottsdale, Peoria, Avondale, Chandler, Fountain Hills, Arcadia, Uptown, Downtown, Ahwatukee *Tucson Area – Oro Valley, Marana, Sahuarita, South Tucson, Casas Adobes, Catalina Foothills, Flowing Wells, Midvale Park, Tanque Verde, Tortolita, and Vail.
Classrooms may feel too confining for a lot of people. Postino Annex is the perfect avenue for you to go out and immerse yourself in the streets of Tempe. Postino Annex's al fresco dining setup will leave you longing for an everyday-brunch! They feature their bruschetta, paninis, and great selections of wine. Visit them at 615 S College Ave, Tempe, AZ 85281, USA. You can also check out the menu on their website.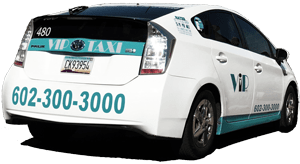 This place is known to be the perfect setting for people to share food, drinks, stories, and experiences. As a favorite hangout spot, students enjoy indoor & outdoor games, a game room for classic board games, darts, shuffleboard. It also has its new installation, the 'rafter room' which boasts a high ceiling and gives you an 80's cowboy movie-feel. Head over to 715 S McClintock Dr or visit their site for more information. 
From the east side of the town, near University Boulevard, is a local beer house perfect for big boys' parties or varsity league events. Students love the rotating lineup of 35 draft beers on tap and beers ready to bring home. Visit 150 S Kolb Rd, Tucson, AZ 85710 or check out their website for events and more.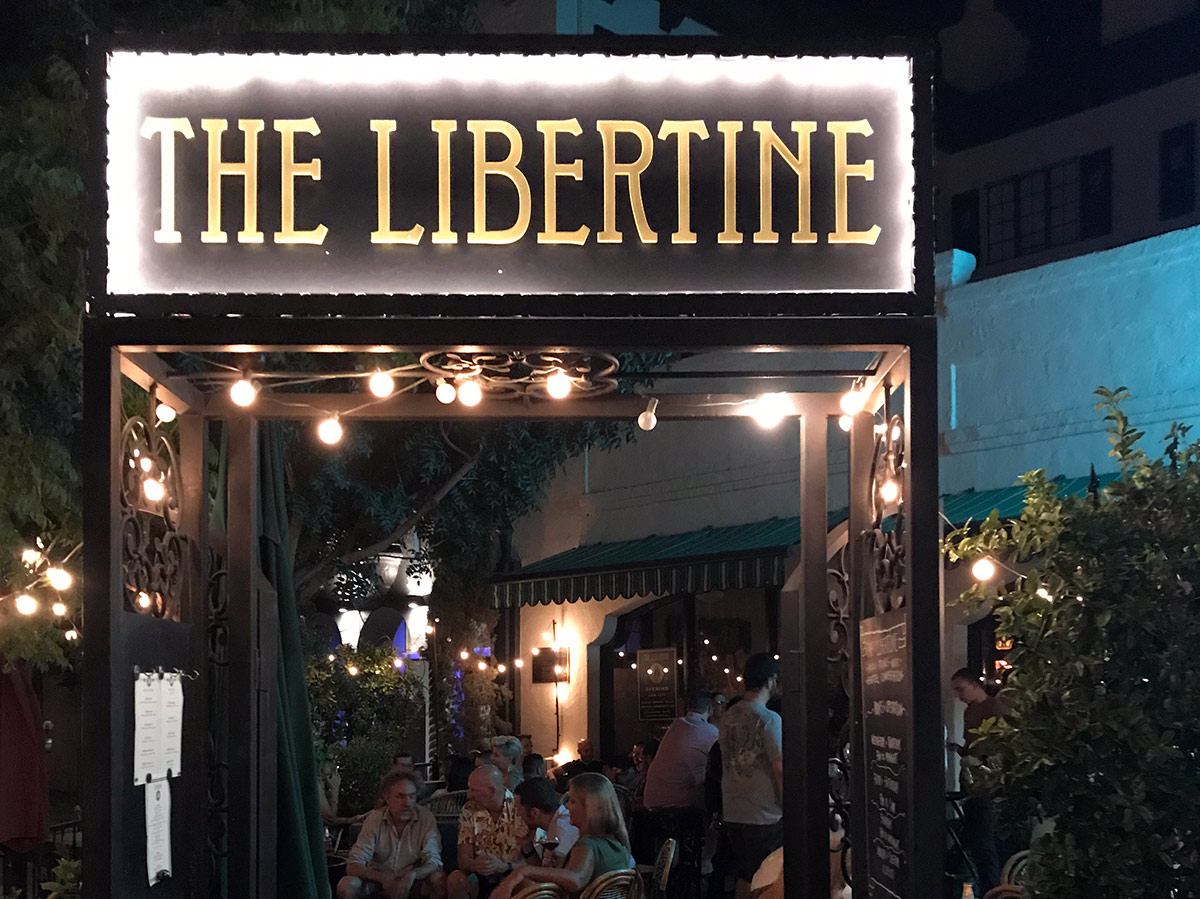 If you are looking for a low key and chill place for genteel conversation, The Libertine is just the place to be in. A small joint for drinks and food, The Libertine is a bar where you can read your favorite book while sipping your favorite wine or having a great time with friends over conversations. Drop by 402 East 9th Street Tucson, AZ 85705 or visit their website for more information. 

Your favorite cocktail must be right here were made with true Tucson's mixologists. Giving out their love for the art of mixology, they serve Tucson high-quality cocktails and mocktails. You will be amazed at the clean and sleek atmosphere along with the attention to detail of mixologists in this bar.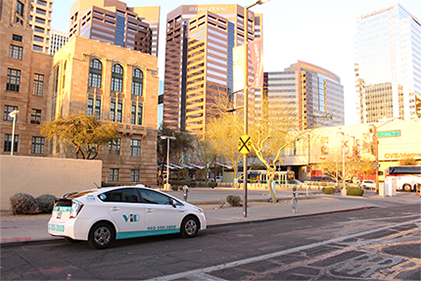 Whichever college you come from, it is undeniably an important component of your college experience to have fun once in a while. Gather your friends that you have missed during the break and talk about how summer treated you. Do not forget to have fun but be responsible and get a cab service before planning to go for a night out with friends.

Traveling with Children? Children's Carseat Safety
Learn how VIP Taxi provides children's car seats to ensure the safety of your little ones!
SUPPORT LOCAL, RIDE VIP
At VIP, we take pride in being a LOCAL Arizona Business, and we love supporting other LOCAL Arizona Businesses. We love being part of the Arizona Community, and love doing our part in keeping them safe with reliable, trusted rides home. Don't drink and drive – Call, Text, Book Online, or Download the VIP Taxi App to #RideLocal and avoid Surge Pricing.
RIDE LOCAL to the Airport with VIP Taxi When you're booking a ride to the airport, you want a company that is reliable and trusted by our community. VIP Taxi is local, family owned and operated transportation company that has served Arizona for decades and continues to grow. They also offer flat rates, which means your ride is guaranteed to be that given, fixed cost, or less (if the meter shows a lower price), regardless of traffic. This is the epitome of ditching surge pricing. Download the VIP Taxi App, where you can view your reservation, track your driver, save your payment history, or even pay with CASH! call or text VIP Taxi at (602) 300-3000, or book online at VIPTaxi.com. Even better, download the VIP Taxi App, where you can save your payment info, track/contact driver, and view reservations. Support a local, family owned and operated company.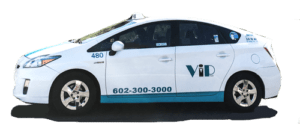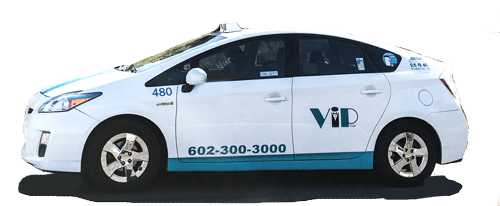 DO YOU LIKE THIS ARTICLE? Sign up for email updates on our community's events, news, and VIP Taxi Special Offers.
Get a Flat Rate to PHX Sky Harbor Airport Guaranteed Rate
Want a clear price on what your ride to the airport will cost? VIP Taxi offers customers flat rates to Phoenix Sky Harbor (PHX) based on the zip code of the pickup address. With VIP Taxi's flat rate, your ride is guaranteed to be that given, fixed cost or less (if the meter is shows a lower price), regardless of traffic! Simply enter the Zip Code of your pick up address, and voila!