Whether you're flying in or out of Arizona, VIP Taxi is here to provide easy airport drop-offs and pickups in The Metro Phoenix & Tucson areas.
Read travel tips for the holidays and things to do around Arizona during this festive time of year.
Gearing up for Arizona Airports During the Holidays
Arizona's major airports are some of the busiest in the country. According to a representative of Tucson International Airport (TUS), about 55 million Americans are expected to hit the travel through the airport, which is the biggest number they've seen in the last 18 years.
The same can be said for Phoenix Sky Harbor (PHX). About a 30% increase in passenger traffic is expected for Thanksgiving week. This number's bound to grow in the weeks leading to Christmas and mid-January.
We recommend arranging your airport transportation ahead of time. Lose the worries of getting to and from Arizona's major airports and everything in between by booking with VIP in advance.
Download the VIP Taxi Mobile App to easily manage and track rides.
Arizona's Holiday Wonderland: The VIP Taxi Difference
Arizona comes alive with dazzling holiday light displays, bustling festive markets, and a calendar jam-packed with seasonal events. When you want to make the most of your holiday in Arizona, choose VIP Taxi. Expect safety, reliability, and local expertise as you dive into the festive spirit. VIP Taxi gets you there, whether it's for airport transportation or rides around town, ensuring your holiday season in Arizona is an adventure to remember.
Celebrating the Holidays in Arizona: Things to Do
Embark on an unforgettable Arizona tour during the holiday season and savor the festive gems of the state.
Phoenix Zoo
455 North Galvin Parkway
Phoenix, AZ 85008
Explore must-visit holiday attractions such as the dazzling lights at the Phoenix Zoo, running November 22nd, 2023 to January 14th, 2024 from 5:30–10:30 PM. It's one of the Valley's favorite yearly holiday traditions, showcasing an interactive Glow Garden and an immersive 200-foot-long light tunnel!
Winterhaven Festival of Lights
The Festival of Lights celebrates the enchantment of the holidays in Tucson. Enjoy Winterhaven Hayrides, party bikes, and trolley tours from December 9–25, 2023, 6–10 PM everyday. Joining the fun is free, and attendees are encouraged to bring a donation of food or money for the Community Food Bank of Southern Arizona.
Metro Area Tasting Rooms
Arizona's wine country is legendary. But if you can't make the trek and are looking for a more relaxing tasting experience, the products of Arizona's top winemakers can be found a little closer to home at these in-town tasting rooms. From Gilbert to Scottsdale and all over the Metro Phoenix area, enjoy the very best drinks that only the climate of Southern Arizona can provide!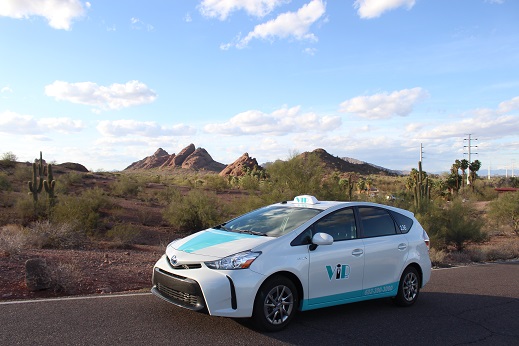 Easy Booking for Safe and Secure Travel
Booking with VIP Taxi is a breeze.
    Step 1: Download our user-friendly app, book online, or give us a call.
    Step 2: Choose your destination and desired time.
    Step 3: Enjoy peace of mind knowing you can even schedule rides in advance for added convenience.
Your safety is our top priority, especially throughout the holidays. Experience peace of mind with our advanced safety features: real-time inertia monitoring and reporting, GPS location, live HD video/audio streaming, and vehicle speed monitoring. For late-night or holiday party transportation, rely on VIP Taxi for secure and worry-free journeys.
Embark on an Unforgettable Holiday in Arizona
Maximize your Arizona holiday season with VIP Taxi.
VIP Taxi enables you to effortlessly book through our user-friendly app or with a quick call. Plan ahead for added convenience. We're dedicated to your safety, and delivering peace of mind. Whether it's airport transfers or late-night party transport, VIP Taxi has your back.
Dive into Arizona's festive gems and let us handle the driving. Opt for VIP Taxi, ensuring a vibrant and hassle-free holiday season. Reserve your ride now to savor the festivities hassle-free.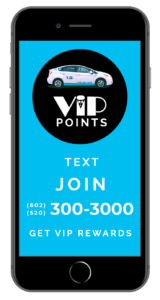 Ride More, Earn More
When you ride with VIP Taxi, you not only support a local company, you earn points with every ride! 
TEXT JOIN to (602) 300-3000 or (520) 300-3000 to enroll. Get 150 complimentary points once you join and automatically get points for any non-account trip taken with VIP Taxi.
Support Local Arizona
The local community in Arizona is a priority to VIP Taxi, supporting Metro Phoenix and Tucson's local food industry, medical establishments, hotels and resorts, and more. Get in touch with us and we'll make sure your guests, patients, clients, or employees get safe and comfortable transportation amazing booking with ride management features.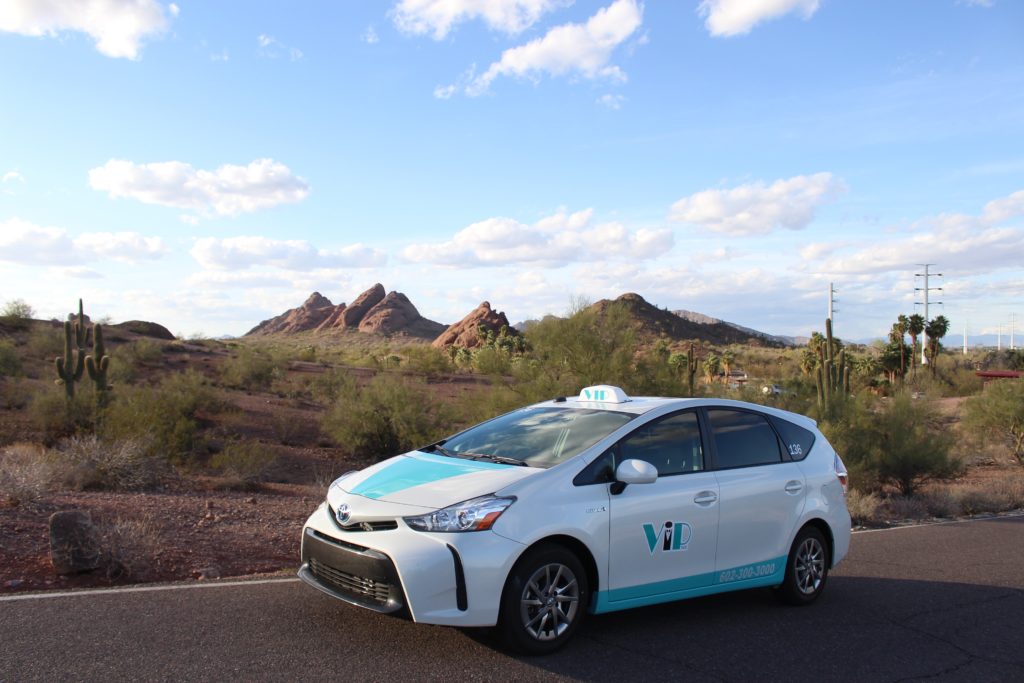 Arizona Trusts VIP Taxi
Our commitment to safety and reliability has set us apart over the years in Phoenix & Tucson, Arizona. That's why we're trusted by Arizona commuters, patients, hospitals and providers in providing the safest ride in Arizona. 
Whether transportation is needed for grocery shopping, pharmacies, medical appointments, or any destination – VIP Taxi is here to serve your specific needs. Thank you for supporting a local, family owned & operated company.
RIDE LOCAL to the Airport with VIP Taxi
When you're booking a ride to the airport, you want a company that is reliable and trusted by our community. VIP Taxi is local, family owned and operated transportation company that has served Arizona for decades and continues to grow. Download the VIP Taxi App, where you can view your reservation, track your driver, save your payment history, or even pay with CASH! call or text VIP Taxi at (602) 300-3000, or book online at VIPTaxi.com. Even better, download the VIP Taxi App, where you can save your payment info, track/contact driver, and view reservations. Support a local, family owned and operated company.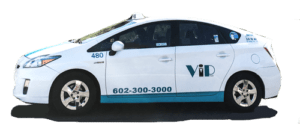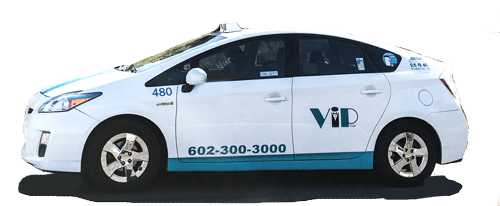 DO YOU LIKE THIS ARTICLE? Sign up for email updates on our community's events, news, and VIP Taxi Special Offers.
Serving Metro Phoenix & Tucson Arizona Airports
Phoenix–Mesa Gateway Airport (AZA)

Chandler Municipal Airport (CHD)

Glendale Municipal Airport (GEU)

Phoenix Goodyear Airport (GYR)
Marana Regional Airport (AVQ, AVW)

Phoenix Deer Valley Airport (DVT)

Scottsdale Airport (SDF)

Buckeye Municipal Airport (BXK)

Casa Grande Municipal Airport (CGZ)
VIP Taxi's local drivers can help you find the best places to dine and visit during your stay. Don't hesitate to ask out so you can make the most of your travel experience.