Been looking for the best craft beers in town? Phoenix has a lineup of options that won't disappoint! Residents and visitors alike enjoy these spots for some good old locally brewed beers.
And with VIP Taxi, you can get to any of these spots without the hassle!
---
VIP TAXI serves the Metro Phoenix & Tucson Areas
*Metro Phoenix — Mesa, Tempe, Glendale, Gilbert, Phoenix, Paradise Valley, Scottsdale, Peoria, Avondale, Chandler, Fountain Hills, Arcadia, Uptown, Downtown, Ahwatukee *Tucson Area — Oro Valley, Marana, Sahuarita, South Tucson, Casas Adobes, Catalina Foothills, Flowing Wells, Midvale Park, Tanque Verde, Tortolita, and Vail.
Fire and Fury Brewing
(602) 358-7483
13825 N 32nd St Ste 32
Phoenix, AZ 85032
If you're looking for a fun, friendly local brewery in Phoenix, Fire and Fury Brewing is a great place to start. While it's fairly new, the brewery has already encapsulated both beer lovers and beer enthusiasts alike with their unique flavors.
Their current in-house brews are worth a taste test, and although these are all currently IPAs, they have a lot of new stuff coming around the corner. Check out what they have on tap!
Wren House Brewing
(602) 244-9184
2125 N 24th St
Phoenix, AZ 85008
Found right at the heart of the Green Gables neighborhood of Phoenix is Wren House Brewing, a small but innovative brewery that's been brewing since 2015. For IPA lovers, their Birthday Boy Wally is a must-try.
Craving for some tacos? Check out or blog on some of the best Taco Tuesday deals in the West Valley for a quick guide.
North Mountain Brewing Company
(602) 861-5999
522 E Dunlap Ave
Phoenix, AZ 85020
Foodies and beer enthusiasts alike will enjoy checking out North Mountain Brewing Company. It's a family-style restaurant-slash-microbrewery located in the North Central Phoenix corridor in the foothills of North Mountain facing the downtown Phoenix skyline. 
It's a great spot to wind down after a long day or if you're just looking for somewhere with a great view, great beer, and beer-centric cuisines.
Arizona Wilderness DTPHX
(480) 462-1836
201 E Roosevelt St
Phoenix, AZ 85004
Aside from their great-tasting beer, Arizona Wilderness Brewing Company is popular for their advocacy in creating handcrafted, artisanal beers that are inspired by the beautiful and diverse state of Arizona.
The brewery has everything: beers, food, games, TV, and ample space for everyone, even kids, so families can enjoy their time at a kid-friendly place. Whether you're going alone or with a group, you're sure to have a good time.
Book a Ride with VIP Taxi for Your Bar Hopping Adventures
Been itching to go on a pub crawl? There's plenty of ways to get around Metro Phoenix, but VIP Taxi is your best bet when you're looking for the safest and most convenient one. 
We cater to both residents and visitors, making sure you get to the best spots for beer and food. Our drivers know the area like the back of their hand, and you won't have to worry about directions or getting lost in the city.
Download the VIP Taxi App, where you can view your reservation, track your driver, save your payment history, or even pay with cash. You can also call or text VIP Taxi at (602) 300-3000, or book online at VIPTaxi.com.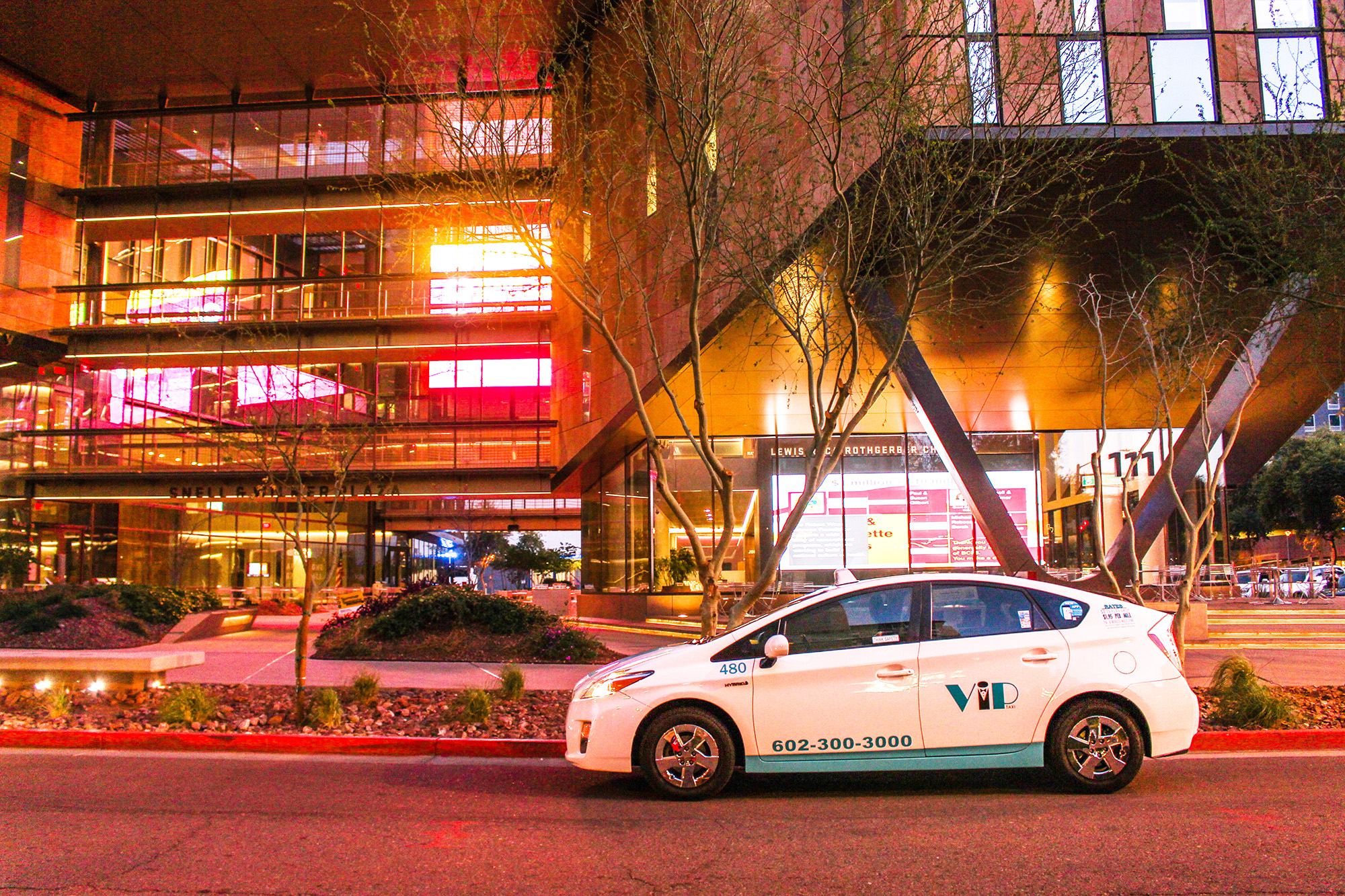 Visiting from out of town?

Book Airport & Transportation with VIP Taxi, AZ's most trusted rides.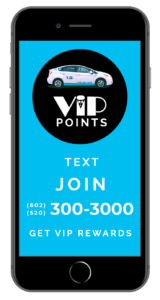 Ride More, Earn More
When you ride with VIP Taxi, you not only support a local company, you earn points with every ride! 
TEXT JOIN to (602) 300-3000 or (520) 300-3000 to enroll. Get 150 complimentary points once you join and automatically get points for any non-account trip taken with VIP Taxi.
Serving All Arizona Airports:
Phoenix–Mesa Gateway Airport (AZA)

Yuma International Airport (NYL, YUM)

Chandler Municipal Airport (CHD)

Glendale Municipal Airport (GEU)

Phoenix Goodyear Airport (GYR)

Eloy Municipal Airport

Gila Bend Municipal Airport
Wickenburg Municipal Airport (E25)

Marana Regional Airport (AVQ, AVW)

Falcon Field (MSC)

Phoenix Deer Valley Airport (DVT)

Scottsdale Airport (SDF)

Ryan Airfield (RYN)

Buckeye Municipal Airport (BXK)

Casa Grande Municipal Airport (CGZ)

Coolidge Municipal Airport
RIDE LOCAL to the Airport with VIP Taxi
When you're booking a ride to the airport, you want a company that is reliable and trusted by our community. VIP Taxi is local, family owned and operated transportation company that has served Arizona for decades and continues to grow. Download the VIP Taxi App, where you can view your reservation, track your driver, save your payment history, or even pay with CASH! call or text VIP Taxi at (602) 300-3000, or book online at VIPTaxi.com. Even better, download the VIP Taxi App, where you can save your payment info, track/contact driver, and view reservations. Support a local, family owned and operated company.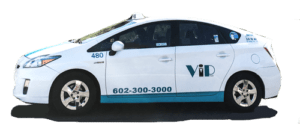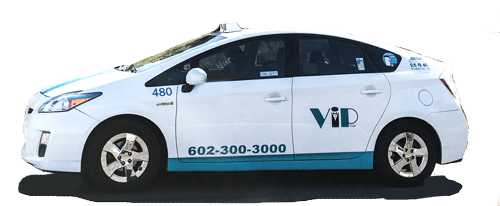 DO YOU LIKE THIS ARTICLE? Sign up for email updates on our community's events, news, and VIP Taxi Special Offers.