Tucson is simply one of the best places to visit for any self-proclaimed foodie. If you're dropping by or you simply want to enjoy a fun night out, we've got some of the best bar and restaurant options for you to check out!
---
VIP TAXI serves the Metro Phoenix & Tucson Areas
*Metro Phoenix — Mesa, Tempe, Glendale, Gilbert, Phoenix, Paradise Valley, Scottsdale, Peoria, Avondale, Chandler, Fountain Hills, Arcadia, Uptown, Downtown, Ahwatukee *Tucson Area — Oro Valley, Marana, Sahuarita, South Tucson, Casas Adobes, Catalina Foothills, Flowing Wells, Midvale Park, Tanque Verde, Tortolita, and Vail.
Good Food and Drinks in Tucson
Be it a night out with friends or a hearty family dinner, Tucson has a lot to offer.
Charro Steak & Del Rey
????188 E Broadway Blvd Tucson, AZ 85701
OPEN FROM 3 PM TO 9 PM
If you're craving for some Mexican food or a good steak, Charro Steak & Del Rey is the place to be. Their Carne Asada sure melts in the mouth. Other must-try dishes are the Prime Rib and the Green Chile Tamales. Did we mention that they also happen to be one of the city's only 100% grass-fed steakhouse and sustainable seafood restaurant?
Tito & Pep
????4122 E Speedway Blvd Tucson, AZ 85712
OPEN FROM 12 PM TO 9 PM
If you're driving around Speedway Boulevard, it's hard not to notice Tito & Pep along the highway. They've got some of the most sought after dishes in the entire state: grilled octopus, steak skewers, pork chops, you name it! Plus, the service is amazing. They also have lots of must-try cocktail options and a unique selection of wine.
Cielos
????306 N Alvernon Way Tucson, AZ 85711
OPEN FROM 11 AM TO 2 PM AND 5 PM TO 9 PM
Another easy choice for our top list is Cielos, which offers some of the best Southwestern-inspired dining experiences. Located at The Lodge on the Desert, you can either dine inside or sit in one of their lovely shaded patios. Their bestsellers include the Lodge Pasta, Pork Chops, and the Short Ribs. They also have gluten-free, vegan, and vegetarian food options.
Ermanos Bar
????220 N 4th Ave, Tucson, AZ 85705
OPEN FROM 12 PM TO 10 PM
Weekend hours may vary
Ermanos is best known for its craft beers and wide selection of wines. Founded by two brothers with a dream to combine their passion for homebrewing and a love for food, Ermanos has become a local favorite for hanging out and relaxing with great company. Oh and by the way, their happy hour runs Monday through Friday, noon till 6 PM!
Surly Wench Pub
????424 N 4th Ave, Tucson, AZ 85705
OPEN WEDNESDAY TO FRIDAY FROM 4 PM TO 2 AM
AND SATURDAY TO SUNDAY FROM 2 PM TO 2 AM
Now in its 18th year, the Surly Wench Pub does not disappoint when it comes to serving the finest cocktails and giving their customers a night they'll never forget. Their live stage performances are near legendary, from live music to burlesque. They also happen to have some of the best burgers, tacos, and diner snacks to go with your drinks. Be sure to ask for more mozzarella sticks.
Tour Around Tucson with VIP Taxi
The best thing about booking your Tucson ride with VIP Taxi is that you can enjoy a hassle-free trip to and from the best local bars and restaurants. Indulge with loved ones without worrying about parking or getting home safely.
Book a ride in advance and enjoy Tucson like the locals do. Have a fun and safe night out with VIP Taxi.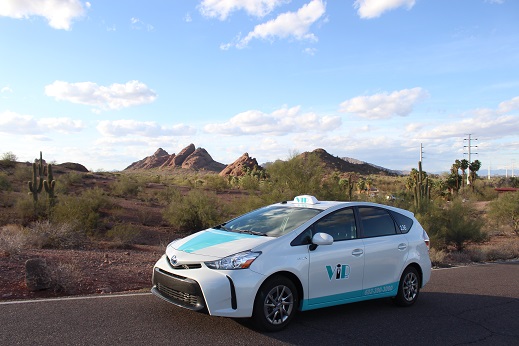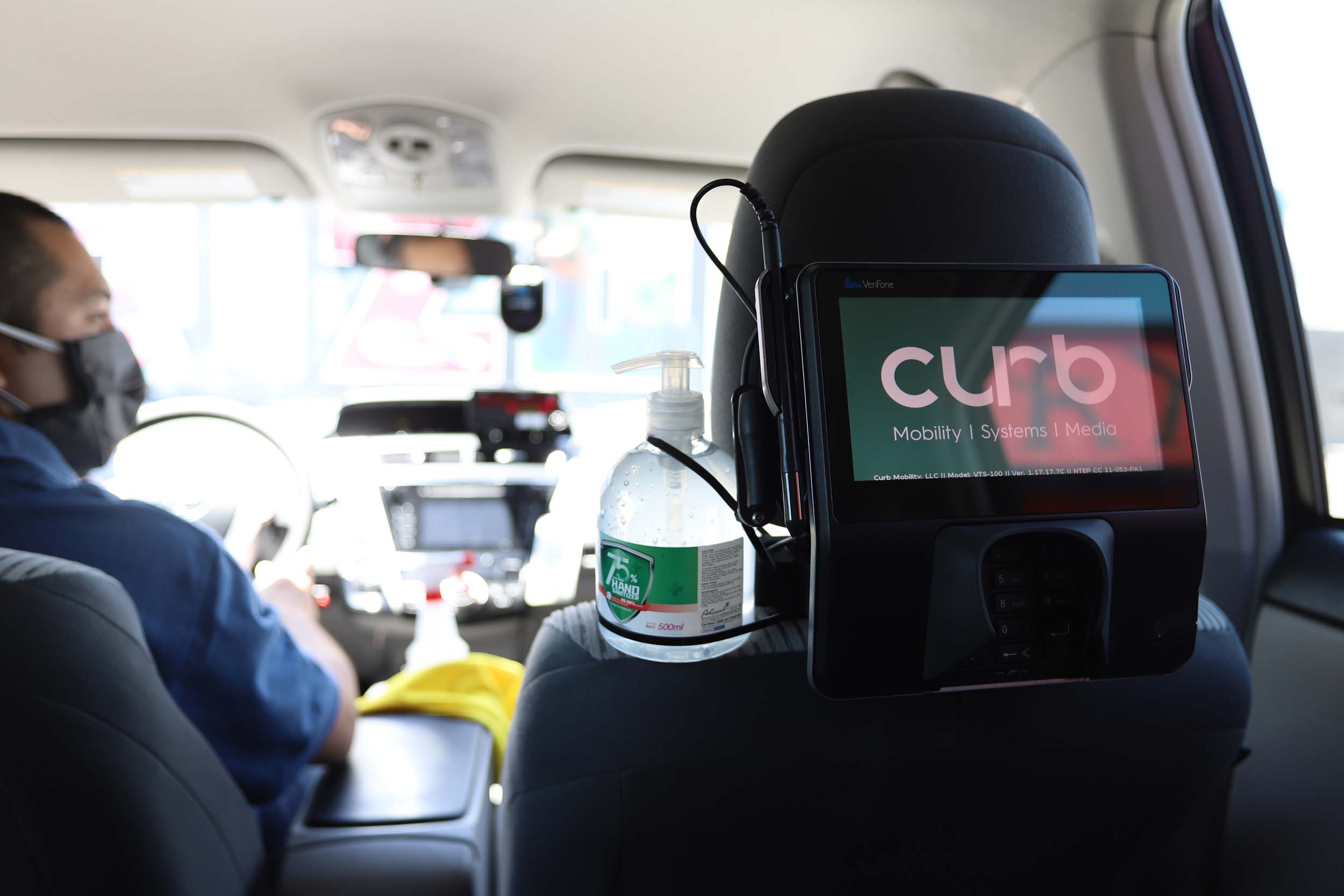 Safe Local Rides Made Easy with VIP Taxi
As a local, family owned & operated company, we understand that quality time is best focused on loved ones, not the road.
VIP Taxi utilizes the latest tech on Live HD Video and Audio streaming security cameras to ensure your safety in a variety of situations, from real time reporting and recording of travel conditions to driver assistance features. 
VIP Taxi is fully committed to rider safety through a thorough vetting process and is fully insured to cover any accident or event unlike many competitors with little to no security background checks on drivers and no insurance coverage for your claims.
Learn more on how we keep you safe >>
Book a ride with us today.
Visiting from out of town?

Book Airport & Transportation with VIP Taxi, AZ's most trusted rides.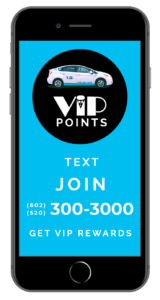 Ride More, Earn More
When you ride with VIP Taxi, you not only support a local company, you earn points with every ride! 
TEXT JOIN to (602) 300-3000 or (520) 300-3000 to enroll. Get 150 complimentary points once you join and automatically get points for any non-account trip taken with VIP Taxi.
Serving All Arizona Airports:
Phoenix–Mesa Gateway Airport (AZA)

Yuma International Airport (NYL, YUM)

Chandler Municipal Airport (CHD)

Glendale Municipal Airport (GEU)

Phoenix Goodyear Airport (GYR)

Eloy Municipal Airport

Gila Bend Municipal Airport
Wickenburg Municipal Airport (E25)

Marana Regional Airport (AVQ, AVW)

Falcon Field (MSC)

Phoenix Deer Valley Airport (DVT)

Scottsdale Airport (SDF)

Ryan Airfield (RYN)

Buckeye Municipal Airport (BXK)

Casa Grande Municipal Airport (CGZ)

Coolidge Municipal Airport
RIDE LOCAL to the Airport with VIP Taxi
When you're booking a ride to the airport, you want a company that is reliable and trusted by our community. VIP Taxi is local, family owned and operated transportation company that has served Arizona for decades and continues to grow. This is the epitome of ditching surge pricing. Download the VIP Taxi App, where you can view your reservation, track your driver, save your payment history, or even pay with CASH! call or text VIP Taxi at (602) 300-3000, or book online at VIPTaxi.com. Even better, download the VIP Taxi App, where you can save your payment info, track/contact driver, and view reservations. Support a local, family owned and operated company.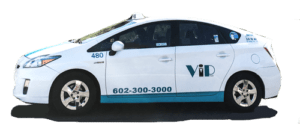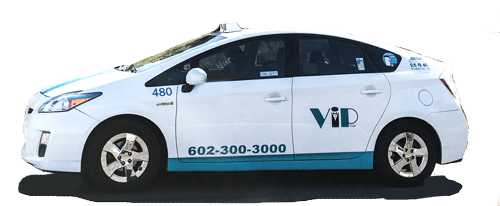 DO YOU LIKE THIS ARTICLE? Sign up for email updates on our community's events, news, and VIP Taxi Special Offers.