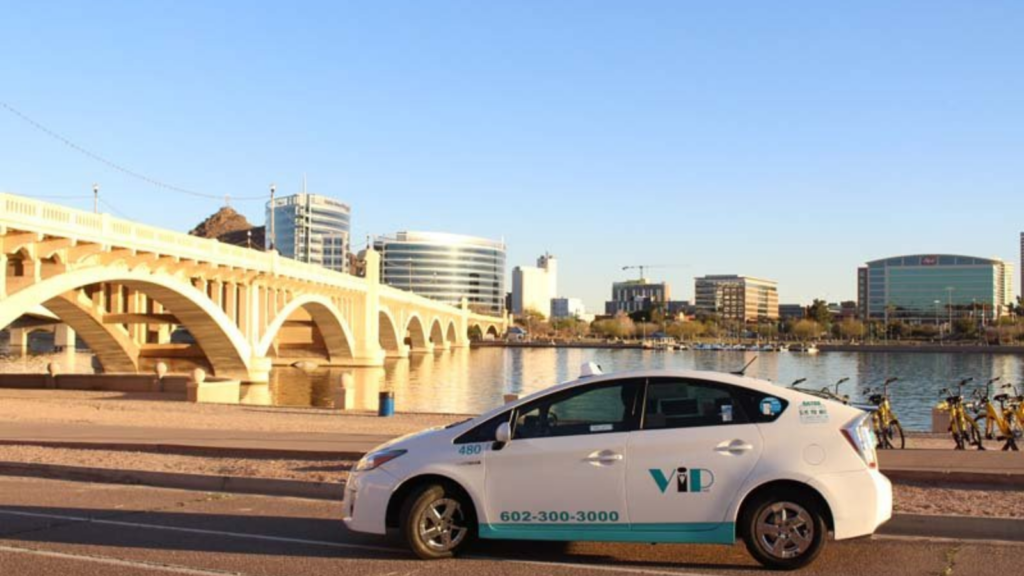 While there are a number of transportation services in Arizona, how do you know which company to trust and how do they provide passengers with the most convenient, safe & comfortable rides possible? Check out what makes VIP Taxi the #1 Transportation provider in Arizona.
---
VIP TAXI serves the Metro Phoenix & Tucson Areas
*Metro Phoenix — Mesa, Tempe, Glendale, Gilbert, Phoenix, Paradise Valley, Scottsdale, Peoria, Avondale, Chandler, Fountain Hills, Arcadia, Uptown, Downtown, Ahwatukee *Tucson Area — Oro Valley, Marana, Sahuarita, South Tucson, Casas Adobes, Catalina Foothills, Flowing Wells, Midvale Park, Tanque Verde, Tortolita, and Vail.
What to Look for In a Taxi Service
Trained and Vetted Drivers
It's important that you know your driver is certified and trained to drive passengers in Arizona. Look out for drivers' vehicle number and driver information so that you can reference if needed. Drivers should be fully trained and certified to give you the ride services you deserve!
VIP Taxi drivers are specially trained and certified to transport passengers with differing needs like: airport, leisure, or (non-emergency) medical transportation. All VIP Taxi drivers are required to undergo background checks, regular training, certifications, and drug testing.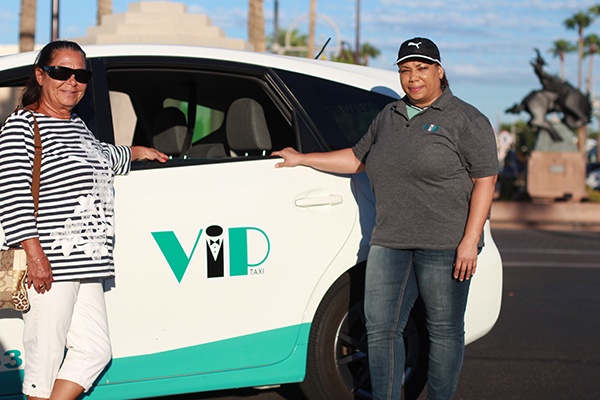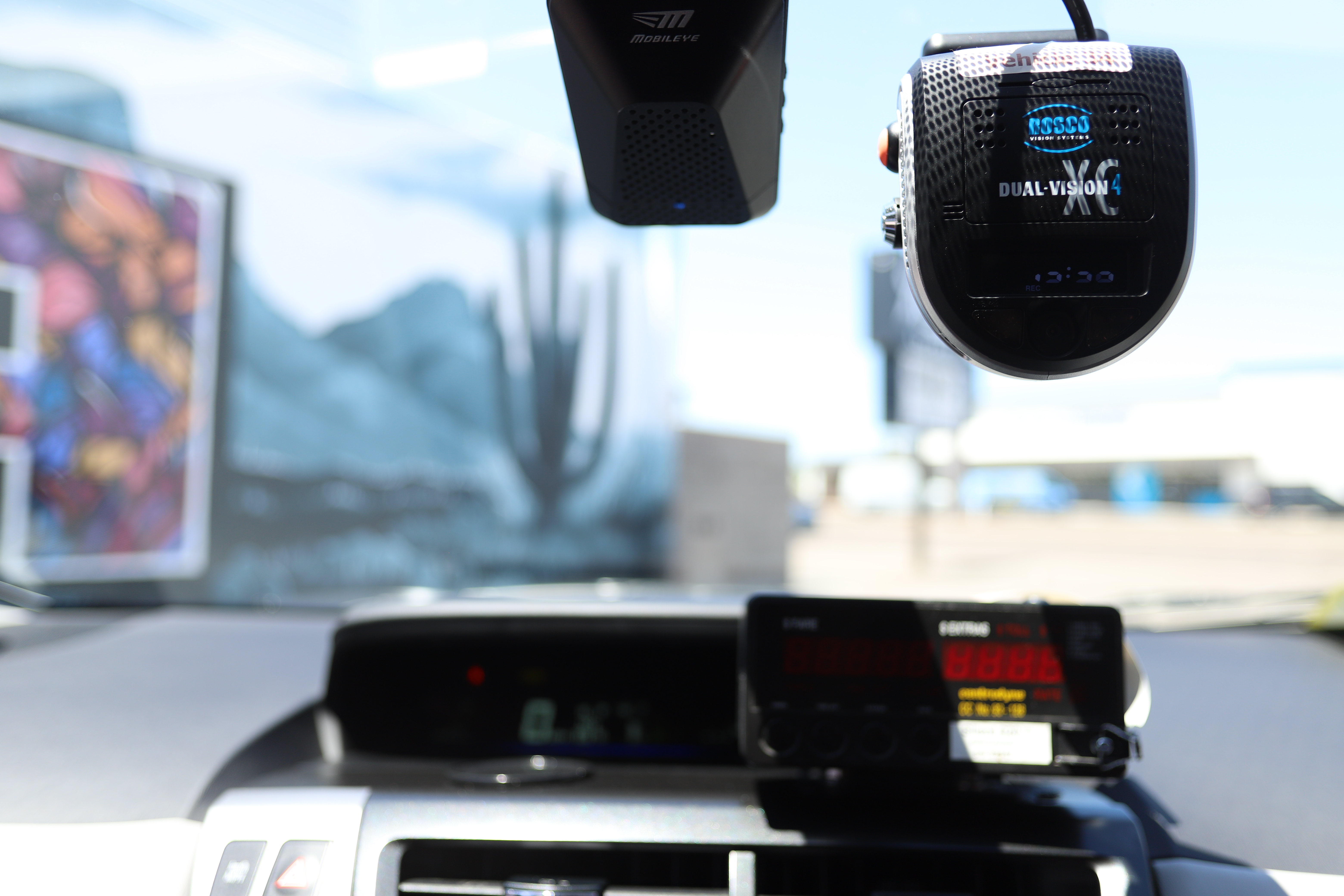 High Standard Safety Measures
How safe do you feel when you ride share in peoples' personal vehicles? The truth is, you never know how well they maintain their ride, what mechanical issues might happen during your ride, let alone the uncertainty of unvetted drivers.
VIP Taxi provides drivers with regularly maintained vehicles that are equipped with an advanced audio/visual camera that is connected to VIP headquarters in real-time. This ensures the safety of both drivers and passengers.
On top of that, VIP vehicles record sudden stops and driver performance to provide feedback and training for the best drivers.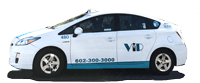 Do you have any special concerns when you book transportation? Do you need a child car seat or do you need professional non-emergency medical transportation? Did you leave something behind inside your last taxi ride? Transportation providers should always be able to provide you with customer support to fully give you the services you need.
When you have a special need, issue, or any reason to speak to a VIP representative, it's easy to contact our team via phone, text, online or through the VIP Taxi mobile app.
Ride Tracking and Management
After you make your reservation for transportation, it's reassuring to have the ability to know the location of your ride, to contact the driver, and be able to edit/manage multiple rides. Easily manage your rides via VIPTaxi.com or through the VIP Taxi App on iOS and Android.
Need Business Transportation?
VIP Taxi Corporate Accounts allow easy booking and management of transportation for:
Hospitals & Medical Offices

Hotels & Resorts

Restaurants & Bars

Special Events

Business Conferences

Government Programs

More!
Choose AZ's Most Reputable Taxi Service
While on the search for the best ride service in Arizona, VIP Taxi trumps the competition.
Locals and visitors alike book VIP Taxi for its ever-reliable and convenient rides. They're always available 24/7, whenever you need rides around Metro Phoenix and Tucson. VIP Taxi drivers are well-trained and certified to provide you with transportation, whether it's for getting to/from Arizona airports, medical appointments, family gatherings, or simply checking out Arizona's amazing activities. For the safest ride in Arizona, choose VIP Taxi.
Did you know you earn points with every VIP Taxi ride? Learn About VIP Reward Points Program>>
Book with VIP Taxi today and earn reward points every time you book with us.
Visiting from out of town?

Book Airport & Transportation with VIP Taxi, AZ's most trusted rides.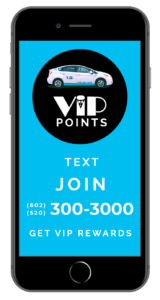 Ride More, Earn More
When you ride with VIP Taxi, you not only support a local company, you earn points with every ride! 
TEXT JOIN to (602) 300-3000 or (520) 300-3000 to enroll. Get 150 complimentary points once you join and automatically get points for any non-account trip taken with VIP Taxi.
Serving All Arizona Airports:
Phoenix–Mesa Gateway Airport (AZA)

Yuma International Airport (NYL, YUM)

Chandler Municipal Airport (CHD)

Glendale Municipal Airport (GEU)

Phoenix Goodyear Airport (GYR)

Eloy Municipal Airport

Gila Bend Municipal Airport
Wickenburg Municipal Airport (E25)

Marana Regional Airport (AVQ, AVW)

Falcon Field (MSC)

Phoenix Deer Valley Airport (DVT)

Scottsdale Airport (SDF)

Ryan Airfield (RYN)

Buckeye Municipal Airport (BXK)

Casa Grande Municipal Airport (CGZ)

Coolidge Municipal Airport
RIDE LOCAL to the Airport with VIP Taxi
When you're booking a ride to the airport, you want a company that is reliable and trusted by our community. VIP Taxi is local, family owned and operated transportation company that has served Arizona for decades and continues to grow. Download the VIP Taxi App, where you can view your reservation, track your driver, save your payment history, or even pay with CASH! call or text VIP Taxi at (602) 300-3000, or book online at VIPTaxi.com. Even better, download the VIP Taxi App, where you can save your payment info, track/contact driver, and view reservations. Support a local, family owned and operated company.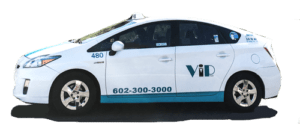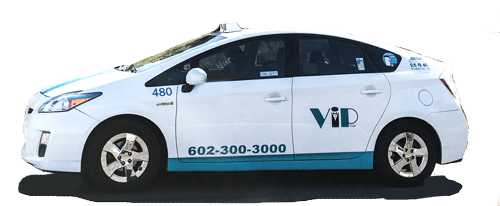 DO YOU LIKE THIS ARTICLE? Sign up for email updates on our community's events, news, and VIP Taxi Special Offers.