Snowbirds and other vacationers are coming into the state. Locals are heading out of town. Whatever your reason for traveling into or out of the great state of Arizona, it's a good idea to be prepared and aware of the challenges you might face.
---
VIP TAXI serves the Metro Phoenix & Tucson Areas
*Metro Phoenix — Mesa, Tempe, Glendale, Gilbert, Phoenix, Paradise Valley, Scottsdale, Peoria, Avondale, Chandler, Fountain Hills, Arcadia, Uptown, Downtown, Ahwatukee *Tucson Area — Oro Valley, Marana, Sahuarita, South Tucson, Casas Adobes, Catalina Foothills, Flowing Wells, Midvale Park, Tanque Verde, Tortolita, and Vail.
1. Check Weather Forecasts
Be sure to check your destination's weather forecasts as you plan out your outfits when you are packing for your trip. Consider the layers you'll need if you're headed to cold climates. Carry on or wear your heavy coat if you need more space or weight allowance for presents or other items. Packing your heavier items like pants, jackets, and other items in your carry-on rather than your checked baggage can allow you to fit more in your check-in.
3. Arrange Transportation
Depending on your destination, you'll need to make sure you have a ride to and from the airports you'll be flying through. Whether you are leaving through an Arizona airport, or arriving, arrange your ride ahead of time by booking with VIP Taxi. It will be extremely busy because of holiday travel, so booking ahead of time will ensure availability. 
Simply book via phone, text, online, or by downloading the VIP Taxi mobile app, where you can easily manage and track your ride.
Book with VIP Taxi Today!
4. Make Reservations Ahead of Time
Whatever city you are heading to, consider the fact that many visitors are thinking of doing the same activities you are planning. Expect hotels and restaurants to be booked and with some restrictions on capacity they might even get booked weeks ahead of time. Making a reservation is highly recommended especially if you might be celebrating the season with a large group.
5. Keep a Checklist
Before even departing, write down what you need such as documents, medications, gadgets, chargers, toiletries, presents for whom you're visiting, and more. You or your family may have specific needs that you don't want to forget.
Traveling with a Child? Book a taxi ahead of time with the details of the car seat needed and your VIP Taxi will come installed as needed. Book in advance to ensure availability.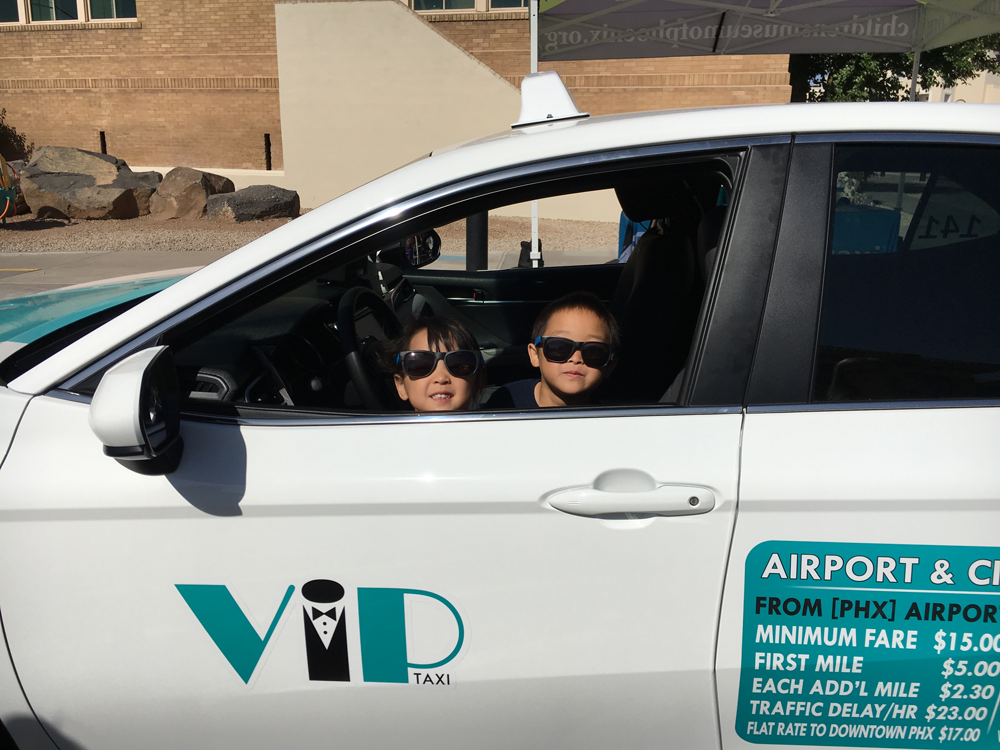 Airport & Hotel Transportation with VIP Taxi
VIP Taxi helps you enjoy the holidays by providing reliable transportation throughout Arizona. Whether you are traveling through PHX Sky Harbor, Tucson International Airport (TUS), or any Arizona airport, VIP Taxi will make sure you make your flight on time. If you're visiting Arizona or hosting visitors, getting around town can be easy with VIP Taxi.
As Arizona's safest ride, we're here to make your trip a memorable one as you go on a winter adventure.
Book with VIP Taxi Today.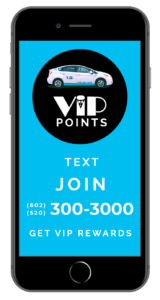 Ride More, Earn More
When you ride with VIP Taxi, you not only support a local company, you earn points with every ride! 
TEXT JOIN to (602) 300-3000 or (520) 300-3000 to enroll. Get 150 complimentary points once you join and automatically get points for any non-account trip taken with VIP Taxi.
Serving All Arizona Airports:
Phoenix–Mesa Gateway Airport (AZA)

Yuma International Airport (NYL, YUM)

Chandler Municipal Airport (CHD)

Glendale Municipal Airport (GEU)

Phoenix Goodyear Airport (GYR)

Eloy Municipal Airport

Gila Bend Municipal Airport
Wickenburg Municipal Airport (E25)

Marana Regional Airport (AVQ, AVW)

Falcon Field (MSC)

Phoenix Deer Valley Airport (DVT)

Scottsdale Airport (SDF)

Ryan Airfield (RYN)

Buckeye Municipal Airport (BXK)

Casa Grande Municipal Airport (CGZ)

Coolidge Municipal Airport
RIDE LOCAL to the Airport with VIP Taxi
When you're booking a ride to the airport, you want a company that is reliable and trusted by our community. VIP Taxi is local, family owned and operated transportation company that has served Arizona for decades and continues to grow. Download the VIP Taxi App, where you can view your reservation, track your driver, save your payment history, or even pay with CASH! call or text VIP Taxi at (602) 300-3000, or book online at VIPTaxi.com. Even better, download the VIP Taxi App, where you can save your payment info, track/contact driver, and view reservations. Support a local, family owned and operated company.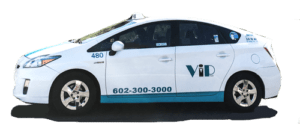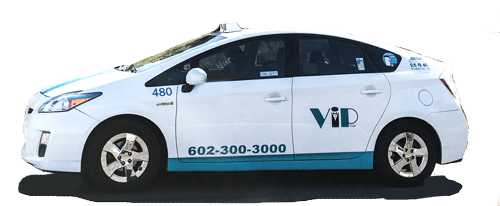 DO YOU LIKE THIS ARTICLE? Sign up for email updates on our community's events, news, and VIP Taxi Special Offers.