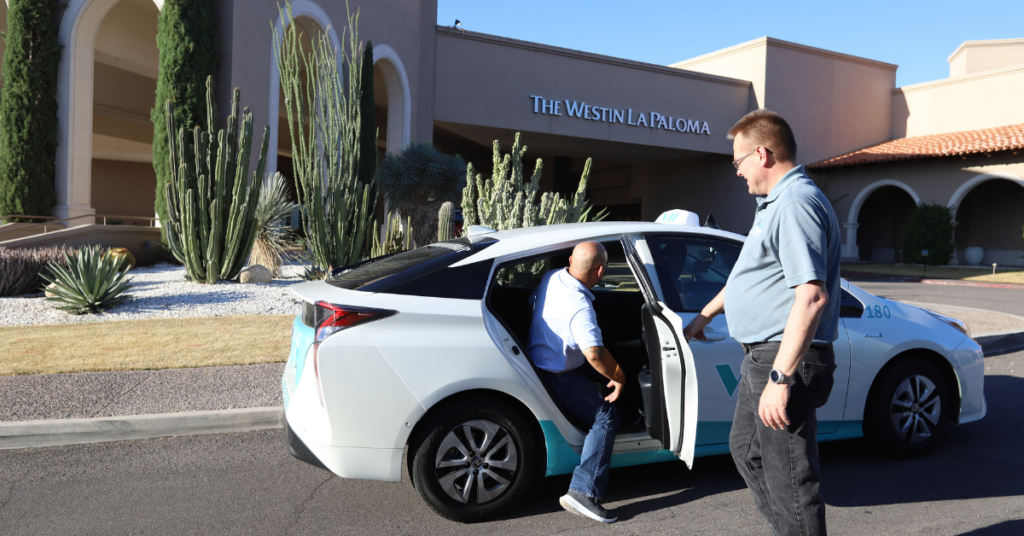 With business trips and conferences regularly happening in Arizona, it may be difficult for employees to get hold of transportation so that they can attend events. A corporate account with VIP Taxi assists with business transportation in the Metro Phoenix and Tucson areas.
---
VIP TAXI serves the Metro Phoenix & Tucson Areas
*Metro Phoenix — Mesa, Tempe, Glendale, Gilbert, Phoenix, Paradise Valley, Scottsdale, Peoria, Avondale, Chandler, Fountain Hills, Arcadia, Uptown, Downtown, Ahwatukee *Tucson Area — Oro Valley, Marana, Sahuarita, South Tucson, Casas Adobes, Catalina Foothills, Flowing Wells, Midvale Park, Tanque Verde, Tortolita, and Vail.
Taking Care of Event Transportation
More often than not, reliable transportation services to special events, especially conferences, are necessary. Coordinators can simply contact corporate transportation services to give details on the event and inform them on the number of attendees who need rides.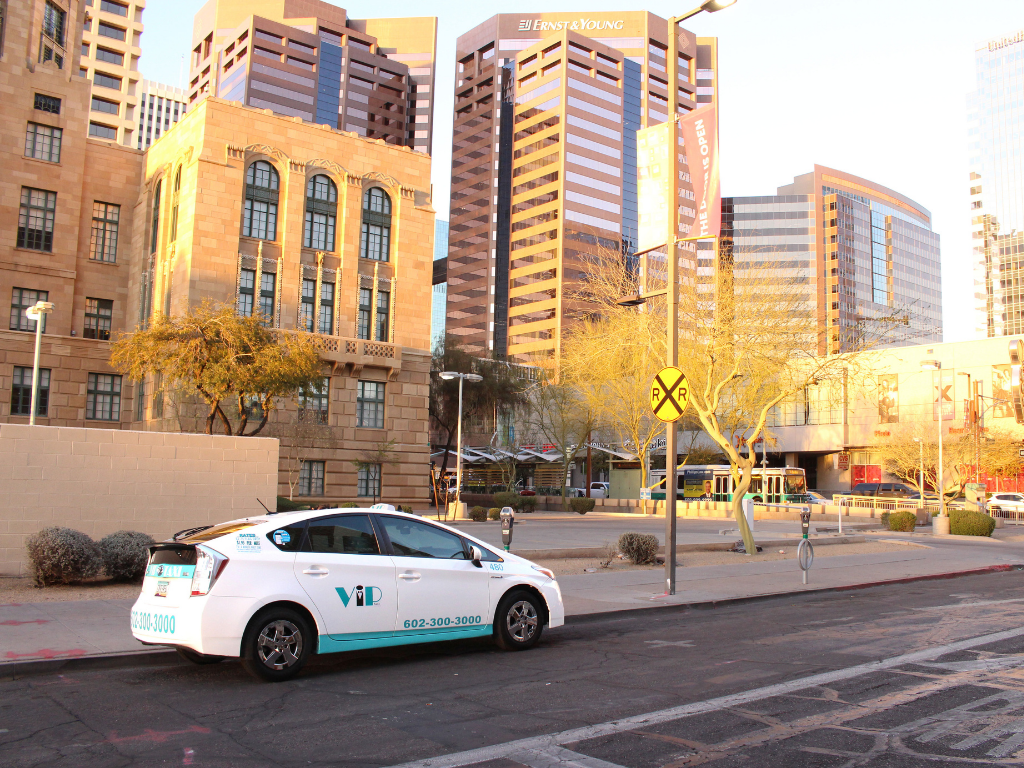 Safely Get To and From Business Conferences
Corporate rides are perfect for those with no access to transportation for a variety of reasons. These rides have drivers who are well-trained and certified to keep passengers safe and comfortable, ensuring high standards in transportation.
Tracking and Management
Additionally, companies are able to track the rides of employees who are attending their events to ensure safety. Companies who make use of corporate transportation also have access to a dedicated corporate line with agents who are ready to answer any questions and concerns.
Addressing Transportation Demand
As there may be some unexpected changes where there is more demand for transportation, corporate rides allow for more drivers to be dispatched when the need arises. For conferences both big and small, guests and employees will surely be able to attend without hassle on their part.
Serving Businesses in Arizona
VIP Taxi works with businesses in Arizona to provide safe and seamless transportation whenever needed. Whether it's rides for business conferences or any other special event, VIP Taxi addresses the transportation requirements of companies to help their guests and employees get to events without any frills.
Why VIP Taxi?
VIP Taxi makes it easier for companies to manage corporate rides with monthly billing cycles, a dedicated corporate line, and paper vouchers. Additionally, one can book online or through the mobile app and track rides in real time. Corporate qualified drivers are also ready to drive guests and employees to conferences, wherever they may be in Arizona.
Support local and take advantage of what we have to offer to businesses here at VIP Taxi, Arizona's safest ride. For business conferences and more, you can rely on VIP Taxi.
Visiting from out of town?

Book Airport & Transportation with VIP Taxi, AZ's most trusted rides.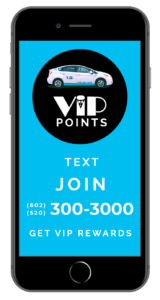 Ride More, Earn More
When you ride with VIP Taxi, you not only support a local company, you earn points with every ride! 
TEXT JOIN to (602) 300-3000 or (520) 300-3000 to enroll. Get 150 complimentary points once you join and automatically get points for any non-account trip taken with VIP Taxi.
Serving All Arizona Airports:
Phoenix–Mesa Gateway Airport (AZA)

Yuma International Airport (NYL, YUM)

Chandler Municipal Airport (CHD)

Glendale Municipal Airport (GEU)

Phoenix Goodyear Airport (GYR)

Eloy Municipal Airport

Gila Bend Municipal Airport
Wickenburg Municipal Airport (E25)

Marana Regional Airport (AVQ, AVW)

Falcon Field (MSC)

Phoenix Deer Valley Airport (DVT)

Scottsdale Airport (SDF)

Ryan Airfield (RYN)

Buckeye Municipal Airport (BXK)

Casa Grande Municipal Airport (CGZ)

Coolidge Municipal Airport
RIDE LOCAL to the Airport with VIP Taxi
When you're booking a ride to the airport, you want a company that is reliable and trusted by our community. VIP Taxi is local, family owned and operated transportation company that has served Arizona for decades and continues to grow. Download the VIP Taxi App, where you can view your reservation, track your driver, save your payment history, or even pay with CASH! call or text VIP Taxi at (602) 300-3000, or book online at VIPTaxi.com. Even better, download the VIP Taxi App, where you can save your payment info, track/contact driver, and view reservations. Support a local, family owned and operated company.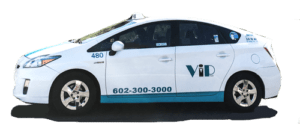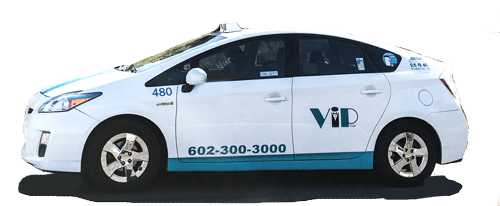 DO YOU LIKE THIS ARTICLE? Sign up for email updates on our community's events, news, and VIP Taxi Special Offers.