The weeks following the holiday season may leave you feeling a little down – but don't fret. There is never a dull moment in The Valley. With the Phoenix 2020 Waste Management Open just around the corner, there's more than enough activities to lift your spirits. Whether you're a golf fan or not, you're sure to find something to do during the Phoenix Open. Here's how to plan a fun weekend for the 2020 Waste Management Open.
---
*Metro Phoenix – Mesa, Tempe, Glendale, Gilbert, Phoenix, Paradise Valley, Scottsdale, Peoria, Avondale, Chandler, Fountain Hills, Arcadia, Uptown, Downtown, Ahwatukee *Tucson Area – Oro Valley, Marana, Sahuarita, South Tucson, Casas Adobes, Catalina Foothills, Flowing Wells, Midvale Park, Tanque Verde, Tortolita, and Vail.
Be Prepared 
The Phoenix Open will run from January 27 to February 2, 2020. Expect a lot of people travelling during this time. Parking will be an absolute nightmare, so it might be best to book a taxi service in advance. If you're a golf fan, think about how you want to watch the tournament. The Waste Management Phoenix Open website suggests two ways of watching: Choose the players to follow around the course if you want to go "cross-country" style, or go "parade" style and pick a good spot and watch the tournament as it goes along. 
Make sure to print a map of the course. It's important to know where the first aid booths are. Take note of food-stall and concessionaire locations around the area, in case you get hungry. 
Buy tickets here at the Waste Management Phoenix Open Website. 
View the calendar of events here.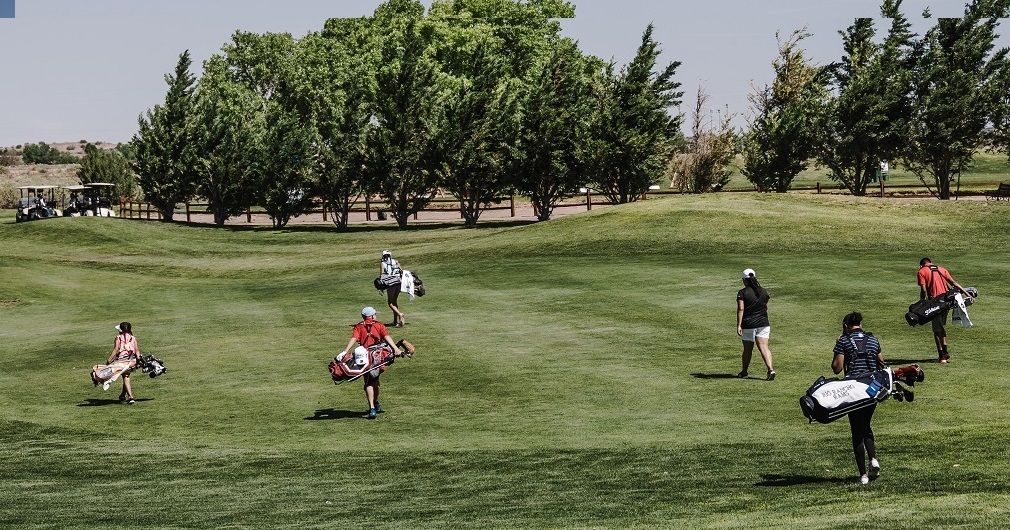 Depending on how you want to watch the tournament, you may bring a light camping chair or picnic blanket to sit on. Don't forget the essentials: a reusable water bottle, cap, sunglasses, and binoculars to get a good view of the players. Make sure to dress in layers – mornings can be a little chilly, but once it's noon, it gets warmer. Wear comfortable shoes, especially if you're planning to go "cross-country" style.
If you're with someone who isn't a fan of golf, or if you want a change of scenery after a long day of following the course, plan for other activities around the Phoenix Open. The Murmuration Show at the Scottsdale Museum of Contemporary Art runs till May 2020, so you can catch it during the Phoenix Open. If you want to go on a food trip, the Scottsdale Food street is ready to welcome you with local cuisines. Other notable destinations near the area are the Odysea Aquarium and the Musical Instrument Museum. 
Support Local, Ride Local
Get ready for a more outgoing new year! Make VIP Taxi your go-to taxi service this 2020.
VIP Taxi is a local, family-owned and operated Taxi Company based in Phoenix & Tucson. Our mission is to provide quality transportation to the Arizona community. Just download the VIP Taxi app and book your next ride!
There are Many Ways to Book a VIP Taxi Ride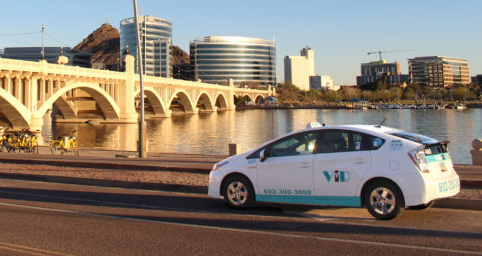 Traveling with Children? Children's Carseat Safety
Learn how VIP Taxi provides children's car seats to ensure the safety of your little ones!
SUPPORT LOCAL, RIDE VIP
At VIP, we take pride in being a LOCAL Arizona Business, and we love supporting other LOCAL Arizona Businesses. We love being part of the Arizona Community, and love doing our part in keeping them safe with reliable, trusted rides home. Don't drink and drive – Call, Text, Book Online, or Download the VIP Taxi App to #RideLocal and avoid Surge Pricing
.
RIDE LOCAL to the Airport with VIP Taxi When you're booking a ride to the airport, you want a company that is reliable and trusted by our community. VIP Taxi is local, family owned and operated transportation company that has served Arizona for decades and continues to grow. They also offer flat rates, which means your ride is guaranteed to be that given, fixed cost, or less (if the meter shows a lower price), regardless of traffic. This is the epitome of ditching surge pricing. Download the VIP Taxi App, where you can view your reservation, track your driver, save your payment history, or even pay with CASH! call or text VIP Taxi at (602) 300-3000, or book online at VIPTaxi.com. Even better, download the VIP Taxi App, where you can save your payment info, track/contact driver, and view reservations. Support a local, family owned and operated company.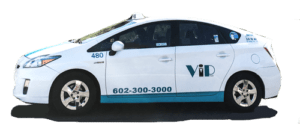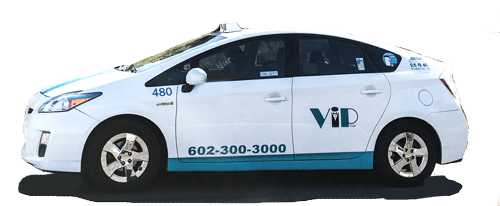 DO YOU LIKE THIS ARTICLE? Sign up for email updates on our community's events, news, and VIP Taxi Special Offers.
Get a Flat Rate to PHX Sky Harbor Airport Guaranteed Rate
Want a clear price on what your ride to the airport will cost? VIP Taxi offers customers flat rates to Phoenix Sky Harbor (PHX) based on the zip code of the pickup address. With VIP Taxi's flat rate, your ride is guaranteed to be that given, fixed cost or less (if the meter is shows a lower price), regardless of traffic! Simply enter the Zip Code of your pick up address, and voila!