Visiting Arizona for the first time, coming back, or planning a staycation? Phoenix and Tucson offer the best hotels & resorts in the desert. Whether you're traveling solo or with a group,  you're sure to find a hotel that will suit your needs. Just make sure to get familiar with traveling around the city, so you can make the most out of your stay. Here are ways you can make traveling to and from your hotel more convenient:
---
*Metro Phoenix – Mesa, Tempe, Glendale, Gilbert, Phoenix, Paradise Valley, Scottsdale, Peoria, Avondale, Chandler, Fountain Hills, Arcadia, Uptown, Downtown, Ahwatukee *Tucson Area – Oro Valley, Marana, Sahuarita, South Tucson, Casas Adobes, Catalina Foothills, Flowing Wells, Midvale Park, Tanque Verde, Tortolita, and Vail.
Prepare Ahead of Time 
There is a long list of interesting historical sites, science and art museums, and shopping and dining districts in Phoenix and Tucson. Dining along CityScape (Phoenix) or strolling around Old Tucson are some activities you should not miss. Before booking a hotel, consider location, accessibility, food, amenities and transportation details. Make sure to book a hotel that works for you. For instance, if you're visiting Phoenix for business, your hotel room must have a proper working space and fast wifi or if you're simply on vacation, make sure to book a hotel nearest to your desired tourist spots and attractions. If you are just up for staycation with friends or family, consider the amenities available and if Groupons are available. Hotels like Hotel Valley Ho in Phoenix or Hotel McCoy in Tucson offer spa and resort amenities. 
Always confirm your hotel booking before leaving for the airport. A simple phone call can save you from hassle later. Most online hotel bookings are reliable, but it pays to be vigilant.
IDs, check, booking check, luggage, check! You're all set. Once you get off the plane, make sure you know exactly how you're going to get to your hotel. Some hotels don't have a shuttle service ready to receive guests at the airport, so it's important to know your options. Book a trustworthy taxi service that has a fixed rate (and no surge pricing!). VIP Taxi has a taxi stand at the arrivals terminal at both PHX Sky Harbor and Tucson International airport, ready to take you wherever you need to go. VIP Taxi also have car seats available for families for your infant's safety.

Don't Forget Your Travel Apps
It's very easy to get lost when you're not familiar with the city you're visiting. With today's technology though, that shouldn't be a problem. Navigating through Downtown Phoenix is a little tricky, so familiarize yourself with the roads first. You should always have Google Maps ready on your phone. Google Maps doesn't just give you directions, it can also suggest the best restaurants and tourist attractions near you. You should also have a transportation app handy. The VIP Taxi booking app is free for iOs and Android users. With just a few clicks, you can book a ride for immediately or schedule it for later. Installing hotel booking apps like Expedia or Trivago is also advisable, in case your first booking doesn't work out or searching for a much needed amenity. 

There are countless places to see in Arizona – you can't possibly visit them all in such a short time. That said, you need to plan your itinerary around accessibility and budget. Get rid of ridesharing as this can cause delays resulting in missed appointments. What most people forget to add to their itinerary is travel time, so their plans often get cut short. You should also account for small hiccups like traffic.
Checking Out of the Hotel
Before checking out, make sure that you've booked your taxi ride to the airport hours before your flight. Make sure to do a sweep of the hotel room to make sure you're not leaving anything behind.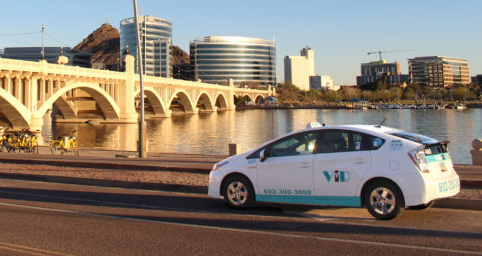 Support Local, Ride Local
Get ready for a more outgoing new year! Make VIP Taxi your go-to taxi service this 2020.
VIP Taxi is a local, family-owned and operated Taxi Company based in Phoenix & Tucson. Our mission is to provide quality transportation to the Arizona community. Just download the VIP Taxi app and book your next ride!
There are Many Ways to Book a VIP Taxi Ride

Traveling with Children? Children's Carseat Safety
Learn how VIP Taxi provides children's car seats to ensure the safety of your little ones!
SUPPORT LOCAL, RIDE VIP
At VIP, we take pride in being a LOCAL Arizona Business, and we love supporting other LOCAL Arizona Businesses. We love being part of the Arizona Community, and love doing our part in keeping them safe with reliable, trusted rides home. Don't drink and drive – Call, Text, Book Online, or Download the VIP Taxi App to #RideLocal and avoid Surge Pricing
.
RIDE LOCAL to the Airport with VIP Taxi When you're booking a ride to the airport, you want a company that is reliable and trusted by our community. VIP Taxi is local, family owned and operated transportation company that has served Arizona for decades and continues to grow. They also offer flat rates, which means your ride is guaranteed to be that given, fixed cost, or less (if the meter shows a lower price), regardless of traffic. This is the epitome of ditching surge pricing. Download the VIP Taxi App, where you can view your reservation, track your driver, save your payment history, or even pay with CASH! call or text VIP Taxi at (602) 300-3000, or book online at VIPTaxi.com. Even better, download the VIP Taxi App, where you can save your payment info, track/contact driver, and view reservations. Support a local, family owned and operated company.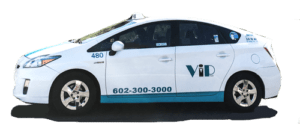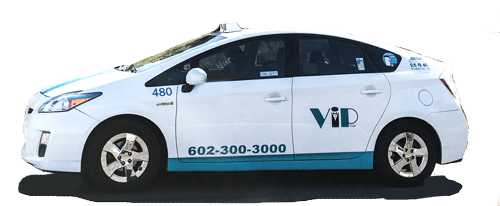 DO YOU LIKE THIS ARTICLE? Sign up for email updates on our community's events, news, and VIP Taxi Special Offers.
Get a Flat Rate to PHX Sky Harbor Airport Guaranteed Rate
Want a clear price on what your ride to the airport will cost? VIP Taxi offers customers flat rates to Phoenix Sky Harbor (PHX) based on the zip code of the pickup address. With VIP Taxi's flat rate, your ride is guaranteed to be that given, fixed cost or less (if the meter is shows a lower price), regardless of traffic! Simply enter the Zip Code of your pick up address, and voila!