As you head off to plan that romantic date, where exactly do you start? Planning for that special day will require you to consider plenty of factors, so it's a good idea to look into details for a perfect Valentine's Day.
Fortunately, there are plenty of things that you can do around Arizona to make your Valentine's Day as memorable as it should be. Here are some ideas on what you can do to make that day extra special.
---
*Metro Phoenix – Mesa, Tempe, Glendale, Gilbert, Phoenix, Paradise Valley, Scottsdale, Peoria, Avondale, Chandler, Fountain Hills, Arcadia, Uptown, Downtown, Ahwatukee *Tucson Area – Oro Valley, Marana, Sahuarita, South Tucson, Casas Adobes, Catalina Foothills, Flowing Wells, Midvale Park, Tanque Verde, Tortolita, and Vail.
Stroll Through Arizona's Gardens
Arizona has plenty of gardens where you can have a relaxing stroll. The Japanese Gardens in Phoenix or Tucson provides a relaxing feel with features such as beautiful Japanese foliage & flowers, with a Koi fish pond. If you prefer, however, you can also have a pleasant walk along the Sonoran Desert Nature Loop Trail at the Desert Botanical Gardens in Phoenix. 
Arizona has lots of great spots for horseback riding, one of which is the Sonoran Desert. Not only are you treated with great views, especially at sunset, but you're also getting some fresh air, all while keeping it romantic. Try Horseback Riding at South Mountain if you're in the Metro Phoenix Area, or for Tucson explore Tanque Verde Valley.

Have Dinner for Gastronomical Delights
To top it all off, don't settle for a mundane meal. You can check out Arizona's Local Restaurants such as Quiessence at the Farm in Phoenix, which features a large patio for the perfect alfresco dining experience; Adela's Italian Restaurant, a place that's also in Phoenix that is tucked away and easy to miss, yet will give you and your partner a memorable night. Commoner & Co. in Tucson, also serves delicious wine to pair with a steak or meatloaf, for a great dinner for that perfect date. Make sure to make reservations in advance when possible, Valentine's Day can get busy, don't get stuck with a long wait or even worse, no availability at all.
You don't have to complicate Valentine's Day. Even with the smallest gestures, your loved one will appreciate the effort you put forth. Think about your date's interests and what they would truly enjoy. Get creative, and show your partner how much you appreciate them. Arizona has plenty of places and activities to offer you and your date. You can definitely get that memorable Valentine's Day that you both need.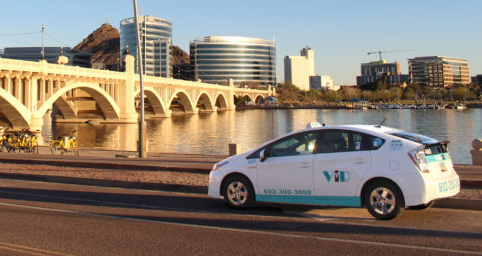 Support Local, Ride Local
Need transportation for that special day in Metro Phoenix or Tucson?
Have some cocktails without worrying about a DD, and don't worry about parking. VIP Taxi has you covered, addressing your transportation needs at the highest standards, using the latest technology to keep both riders and drivers safe. Trust a local, family-owned and operated taxi service in Arizona, book a ride today!
There are Many Ways to Book a VIP Taxi Ride

Traveling with Children? Children's Carseat Safety
Learn how VIP Taxi provides children's car seats to ensure the safety of your little ones!
SUPPORT LOCAL, RIDE VIP
At VIP, we take pride in being a LOCAL Arizona Business, and we love supporting other LOCAL Arizona Businesses. We love being part of the Arizona Community, and love doing our part in keeping them safe with reliable, trusted rides home. Don't drink and drive – Call, Text, Book Online, or Download the VIP Taxi App to #RideLocal and avoid Surge Pricing
.
RIDE LOCAL to the Airport with VIP Taxi When you're booking a ride to the airport, you want a company that is reliable and trusted by our community. VIP Taxi is local, family owned and operated transportation company that has served Arizona for decades and continues to grow. They also offer flat rates, which means your ride is guaranteed to be that given, fixed cost, or less (if the meter shows a lower price), regardless of traffic. This is the epitome of ditching surge pricing. Download the VIP Taxi App, where you can view your reservation, track your driver, save your payment history, or even pay with CASH! call or text VIP Taxi at (602) 300-3000, or book online at VIPTaxi.com. Even better, download the VIP Taxi App, where you can save your payment info, track/contact driver, and view reservations. Support a local, family owned and operated company.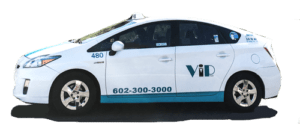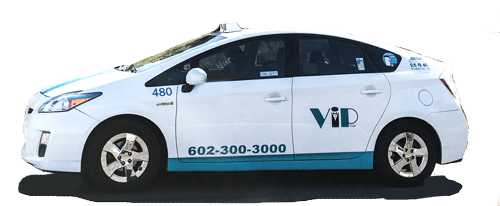 DO YOU LIKE THIS ARTICLE? Sign up for email updates on our community's events, news, and VIP Taxi Special Offers.
Get a Flat Rate to PHX Sky Harbor Airport Guaranteed Rate
Want a clear price on what your ride to the airport will cost? VIP Taxi offers customers flat rates to Phoenix Sky Harbor (PHX) based on the zip code of the pickup address. With VIP Taxi's flat rate, your ride is guaranteed to be that given, fixed cost or less (if the meter is shows a lower price), regardless of traffic! Simply enter the Zip Code of your pick up address, and voila!