For a lot of families, Arizona is the ultimate destination. With plenty of things to do, you and your family surely won't get bored. It's also the perfect place to relax whenever you find that life's getting a little too hectic.
What exactly makes Arizona stand out? Why do families love visiting Arizona? The weather, the scenery, and the number of things to do open vast possibilities whenever you find yourself in Arizona.
---
*Metro Phoenix – Mesa, Tempe, Glendale, Gilbert, Phoenix, Paradise Valley, Scottsdale, Peoria, Avondale, Chandler, Fountain Hills, Arcadia, Uptown, Downtown, Ahwatukee *Tucson Area – Oro Valley, Marana, Sahuarita, South Tucson, Casas Adobes, Catalina Foothills, Flowing Wells, Midvale Park, Tanque Verde, Tortolita, and Vail.
Family Friendly Activities
When you and your family decide to visit Tucson or Phoenix, you will find that there are a lot of activities around the city that you and your kids will surely love. Reid Park Zoo in Tucson is home to 500 species of animals such as tigers, ostriches, and even polar bears! 
If you're around Phoenix, then you can opt to visit the Children's Museum of Phoenix, or check out the Arizona Science Center, where you and your kids can expand their scientific knowledge when you drop by the planetarium or learn more about Victoria the T-Rex. Your kids will definitely enjoy a time out in the city with the number of places where you can go with them.
MLB Cactus League Spring Training brings visitors from all over, to see their favorite Major League Baseball Teams. Many ballparks are just miles from each other, allowing you an opportunity to check out other venues and games while following your team wherever they go. See map here. The entire Metro Phoenix Area caters to the influx of visitors & locals alike, with drink specials around just about every corner. Parking and traffic can be a nightmare, avoid the stress by booking your rides with Locally Owned, & Operated VIP Taxi for your transportation needs.
Both Tucson and Phoenix are filled with attractions and activities for adults, for times when you need a break from the kids. Sewailo Golf Club in Tucson is a scenic golf course that affords you excellent desert views. If you're in Phoenix, you could also visit the Wildfire Golf Club, which provides equally-excellent views while you play golf.
If you want to enjoy the night at the casino, then both Phoenix and Tucson have places for you. People frequent Casino Del Sol in Tucson where you can gamble, dine and enjoy a show. In Phoenix, you can visit the Talking Stick Resort, a grand 240,000 square foot resort-casino, to play a few games, sip on a few cocktails, and go dancing.
The Perfect Arizona Weather
Peak tourist season in Arizona is Spring, when the weather reaches perfection. Make sure to reserve your accommodation at Arizona's best local resorts before they are fully booked. Indulge yourself with the great packages at the luxe Mountain Shadows Resort in Paradise Valley. The Estrella Hotel in Tucson, is a new hotel with a pool that can be enjoyed by both kids and adults, including a 100ft water slide. Bask in Arizona's excellent weather.
Visiting Phoenix or Tucson with, or without, your family is a must. There are so many things to do, you'll keep coming back for years to come. Whatever the occasion, you will definitely find something to do in Arizona, and you'll need reliable transportation to get you around Phoenix or Tucson.
VIP Taxi will get you around Arizona the most convenient way. We operate in the Metro Phoenix and Tucson area, working with hotels, resorts, and other businesses to make your stay a more pleasant experience. Call, Text, Book Online, or Download VIP App or book with us today.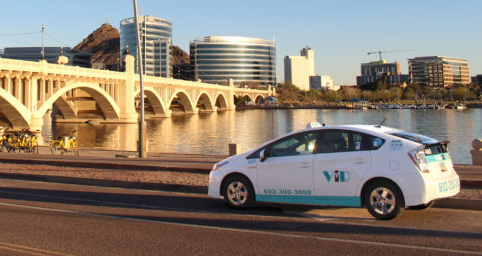 Support Local, Ride Local
Traveling with small children?
Let VIP Taxi know at least 1 hour prior to the scheduled ride to reserve Children's Car Seats.
There are Many Ways to Book a VIP Taxi Ride

Traveling with Children? Children's Carseat Safety
Learn how VIP Taxi provides children's car seats to ensure the safety of your little ones!
SUPPORT LOCAL, RIDE VIP
At VIP, we take pride in being a LOCAL Arizona Business, and we love supporting other LOCAL Arizona Businesses. We love being part of the Arizona Community, and love doing our part in keeping them safe with reliable, trusted rides home. Don't drink and drive – Call, Text, Book Online, or Download the VIP Taxi App to #RideLocal and avoid Surge Pricing
.
RIDE LOCAL to the Airport with VIP Taxi When you're booking a ride to the airport, you want a company that is reliable and trusted by our community. VIP Taxi is local, family owned and operated transportation company that has served Arizona for decades and continues to grow. They also offer flat rates, which means your ride is guaranteed to be that given, fixed cost, or less (if the meter shows a lower price), regardless of traffic. This is the epitome of ditching surge pricing. Download the VIP Taxi App, where you can view your reservation, track your driver, save your payment history, or even pay with CASH! call or text VIP Taxi at (602) 300-3000, or book online at VIPTaxi.com. Even better, download the VIP Taxi App, where you can save your payment info, track/contact driver, and view reservations. Support a local, family owned and operated company.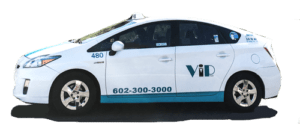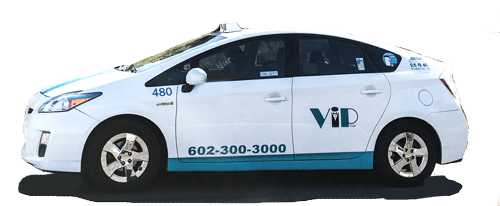 DO YOU LIKE THIS ARTICLE? Sign up for email updates on our community's events, news, and VIP Taxi Special Offers.
Get a Flat Rate to PHX Sky Harbor Airport Guaranteed Rate
Want a clear price on what your ride to the airport will cost? VIP Taxi offers customers flat rates to Phoenix Sky Harbor (PHX) based on the zip code of the pickup address. With VIP Taxi's flat rate, your ride is guaranteed to be that given, fixed cost or less (if the meter is shows a lower price), regardless of traffic! Simply enter the Zip Code of your pick up address, and voila!