Sun's out, mitts are snapping, and bats are cracking. Spring training 2023 is here and baseball fans are taking over Metro Phoenix. As temperatures rise, so does the excitement of being in the baseball mecca to cheer for your favorite teams.
In our return to normalcy, worry less about ballpark restrictions and focus on your preseason itinerary. Head out to the Valley of the Sun with our Major League Baseball stadium and local bar listings.
---
VIP TAXI serves the Metro Phoenix & Tucson Areas
*Metro Phoenix — Mesa, Tempe, Glendale, Gilbert, Phoenix, Paradise Valley, Scottsdale, Peoria, Avondale, Chandler, Fountain Hills, Arcadia, Uptown, Downtown, Ahwatukee *Tucson Area — Oro Valley, Marana, Sahuarita, South Tucson, Casas Adobes, Catalina Foothills, Flowing Wells, Midvale Park, Tanque Verde, Tortolita, and Vail.
Schedule: February 24 to March 28, 2023
10 ballparks are clustered within Metro Phoenix for Cactus League Spring Training 2023.
The proximity of all the stadiums makes it easy to catch your favorite team, as well as explore other ballparks to bask in the preseason experience.
Here's a list of the Cactus League stadiums and their MLB teams:
Goodyear Ballpark – Cleveland Guardians & Cincinnati Reds

Surprise Stadium – Kansas City Royals & Texas Rangers

Camelback Ranch – Los Angeles Dodgers & Chicago White Sox

Peoria Sports Complex – San Diego Padres & Seattle Mariners

American Family Fields of Phoenix – Milwaukee Brewers

Tempe

Diablo Stadium – Los Angeles Angels

Scottsdale

Stadium – San Francisco Giants

Salt River Fields at Talking Stick – Arizona Diamondbacks & Colorado Rockies

Sloan Park – Chicago Cubs

Hohokam Stadium – Oakland A's
While ballpark games are great, there are a ton of other fun options nearby that are worth seeking out before or after a game.
Local Entertainment Near Cactus League Stadiums
Roman's Oasis
16825 W Yuma Rd, Goodyear, AZ 85338
Open: Everyday 11:00 am to 2:00 am (Next day)
If you're rooting for the Guardians or the Reds, go to Roman's Oasis to dial-up after the game. If you take West Yuma Road, the local dive bar is only 4 minutes away from Goodyear Ballpark.
This casual and rustic spot offers live bands, dance floors, DJ, line dancing, karaoke, and great food and drinks.
Order their Southwest burger with bacon, pepper jack cheese, avocado, and green chili — thank us later.
Rockbar Inc.
4245 N Craftsman Ct, Scottsdale, AZ 85251
Open: Monday–Wednesday 3:00 pm to 2:00 am (Next day)
           Thursday–Sunday 11:00 am to 2:00 am (Next day)
For Giants fans, this sports bar is only 3 minutes away from Scottsdale Stadium via North Drinkwater Boulevard and East Indian School Road.
This is the place to be if you're looking for a fun spot to kick off your weekends after all the MLB games. With acoustic live bands and a rooftop patio hangout, Rockbar is perfect for chatting with friends and family while enjoying their cheesy pizza and draught beers.
Thirsty Lion Gastropub
2000 East Rio Salado Pkwy, Tempe, AZ 85281
Open: Monday–Friday 11:00 am to 10:00 pm
           Saturday 10:00 am to 11:00 pm
           Sunday 10:00 am to 10:00 pm
Pre-game or post-match the Chicago Cubs spring training showdowns at Thirsty Lion Gastropub. Just 5 minutes away from Sloan Park through West Rio Salado Parkway, they offer a wide selection of local draft beers, craft cocktails, and specialty liquors. Their cocktails are crafted with fresh fruit purees and premium liquors. Wines also come in 25 varieties.
Enjoy a craft brew and a gorgonzola-infused burger while watching sports games on the patio or at the central bar.
Explore Spring Training 2023 with VIP Taxi
There are a lot of packed stadiums and fun places to navigate for Spring Training 2023. Considering how crowded it can get, public transportation may not be your most practical option.
Don't let a night out ruin your spring training season. If you plan on attending sports games or checking out local bars this season, be sure to book a private transportation service like VIP Taxi. That way, you can get to and from your destinations anytime you want, in comfort and with ease. 
With spring training season in full swing, you can expect fully booked flights and crowded Airports. So you should book in advance reliable transportation to get there and back.
Contact us now to book a ride or visit our website to book online. You can also download the VIP Taxi App where you can view your reservation, track your driver, save payment history and do a whole lot more!
Get a FREE quote and ride like a VIP today!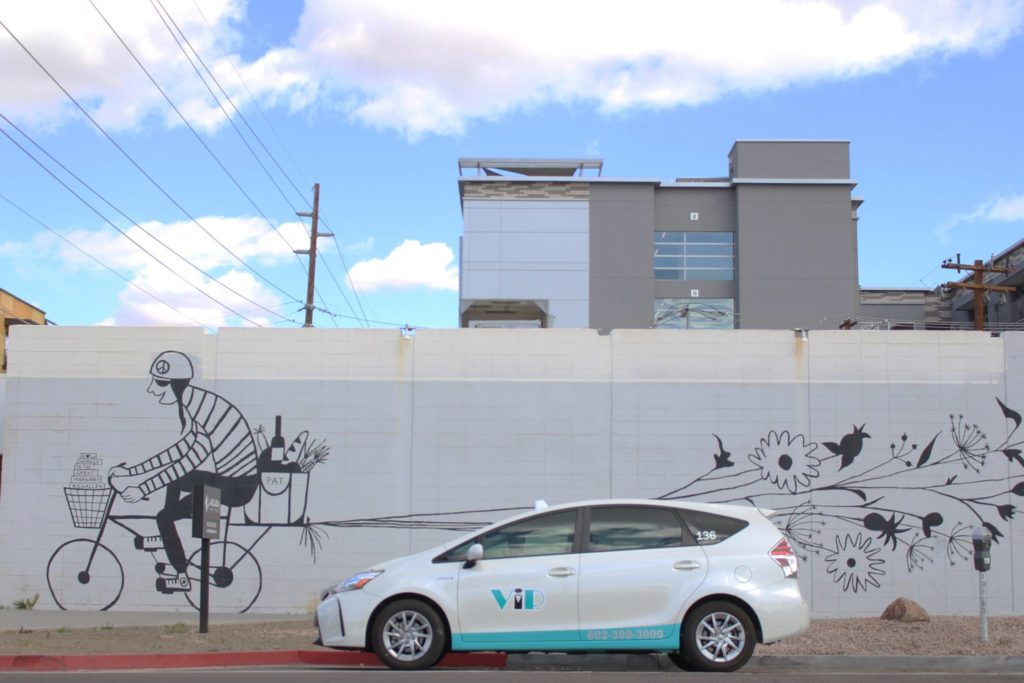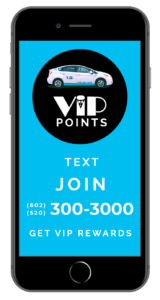 Ride More, Earn More
When you ride with VIP Taxi, you not only support a local company, you earn points with every ride! 
TEXT JOIN to (602) 300-3000 or (520) 300-3000 to enroll. Get 150 complimentary points once you join and automatically get points for any non-account trip taken with VIP Taxi.
Support Local Arizona
The local community in Arizona is a priority to VIP Taxi, supporting Metro Phoenix and Tucson's local food industry, medical establishments, hotels and resorts, and more. Get in touch with us and we'll make sure your guests, patients, clients, or employees get safe and comfortable transportation amazing booking with ride management features.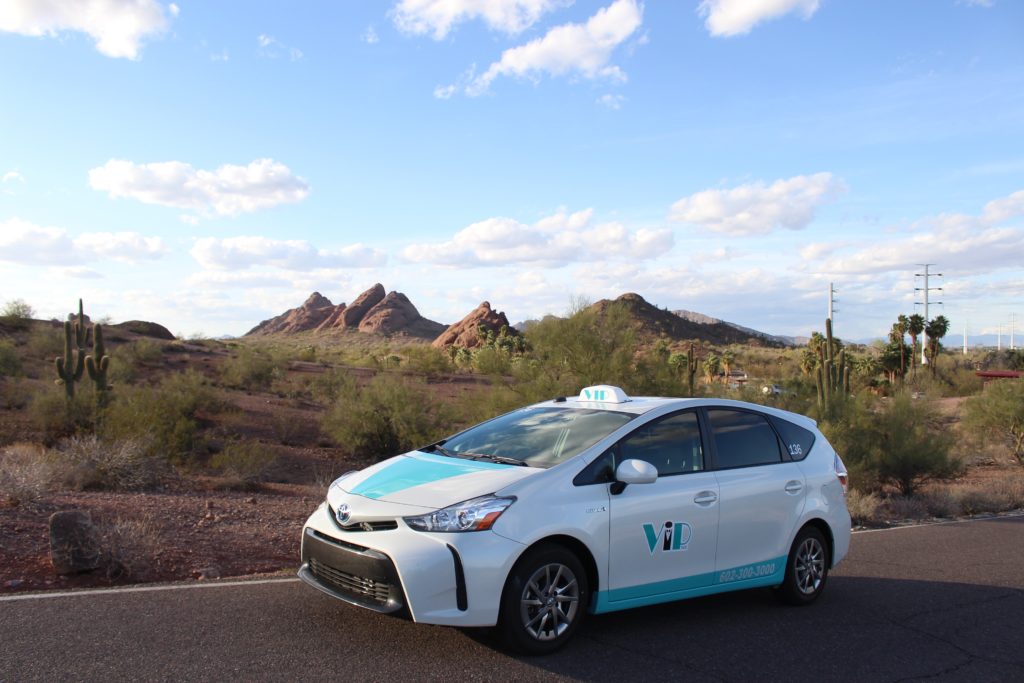 Arizona Trusts VIP Taxi
Our commitment to safety and reliability has set us apart over the years in Phoenix & Tucson, Arizona. That's why we're trusted by Arizona commuters, patients, hospitals and providers in providing the safest ride in Arizona. 
Whether transportation is needed for grocery shopping, pharmacies, medical appointments, or any destination – VIP Taxi is here to serve your specific needs. Thank you for supporting a local, family owned & operated company.
RIDE LOCAL to the Airport with VIP Taxi
When you're booking a ride to the airport, you want a company that is reliable and trusted by our community. VIP Taxi is local, family owned and operated transportation company that has served Arizona for decades and continues to grow. Download the VIP Taxi App, where you can view your reservation, track your driver, save your payment history, or even pay with CASH! call or text VIP Taxi at (602) 300-3000, or book online at VIPTaxi.com. Even better, download the VIP Taxi App, where you can save your payment info, track/contact driver, and view reservations. Support a local, family owned and operated company.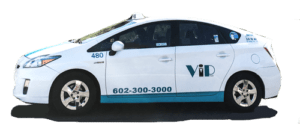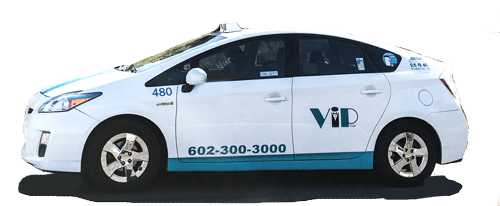 DO YOU LIKE THIS ARTICLE? Sign up for email updates on our community's events, news, and VIP Taxi Special Offers.
Serving All Arizona Airports:
Phoenix–Mesa Gateway Airport (AZA)

Yuma International Airport (NYL, YUM)

Chandler Municipal Airport (CHD)

Glendale Municipal Airport (GEU)

Phoenix Goodyear Airport (GYR)

Eloy Municipal Airport

Gila Bend Municipal Airport
Wickenburg Municipal Airport (E25)

Marana Regional Airport (AVQ, AVW)

Falcon Field (MSC)

Phoenix Deer Valley Airport (DVT)

Scottsdale Airport (SDF)

Ryan Airfield (RYN)

Buckeye Municipal Airport (BXK)

Casa Grande Municipal Airport (CGZ)

Coolidge Municipal Airport
VIP Taxi's local drivers can help you find the best places to dine and visit during your stay. Don't hesitate to ask out so you can make the most of your travel experience.