The holiday season is here! As holiday events are in full swing in The Valley, the influx of visitors may leave you pondering plans for entertaining. Let your inhibitions loose, treat your holiday guests to a fun night out on the town! VIP Taxi can take you anywhere you need to go, no need to worry about a designated driver or the hassle of parking. Schedule your Airport Rides for Holiday Travel with VIP Taxi. Every VIP Ride lets you earn points for a rewarding holiday season!
---
*Metro Phoenix – Mesa, Tempe, Glendale, Gilbert, Phoenix, Paradise Valley, Scottsdale, Peoria, Avondale, Chandler, Fountain Hills, Arcadia, Uptown, Downtown, Ahwatukee *Tucson Area – Oro Valley, Marana, Sahuarita, South Tucson, Casas Adobes, Catalina Foothills, Flowing Wells, Midvale Park, Tanque Verde, Tortolita, and Vail.
VIP Reward Points: The Gift That Keeps Giving
Check your VIP Taxi Reward Points Balance, and use them to redeem gift cards! You can redeem points for gift cards from your favorite shopping outlets like Amazon, Target, and more. Experience gift cards for places like the AMC Theater, The Children's Museum of Phoenix, or VIP Taxi Gift Cards are also available. Earn VIP Reward Points all year, with every VIP Ride you take.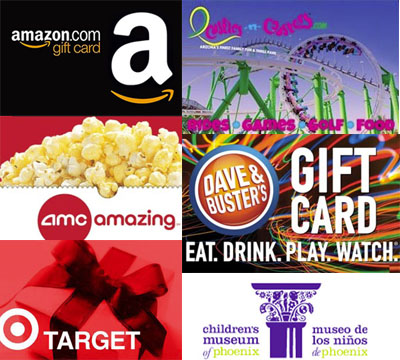 Checking Points, Redeeming Rewards
Unsure about how many points you've saved up? You can check your points by texting VIP to (602) 300-3000 or (520) 300-300. You can also redeem rewards using the same method.

A NEW WAY TO JOIN VIP REWARD POINTS
TEXT
JOIN

Get 150 complimentary points once you join and automatically
get points for any non-account trip taken with VIP Taxi.
Using Your VIP Reward Points
Have some VIP Points left? You can use it to pay for your next ride. Simply use the app to pay with points. Earning points is easy. Just book a ride by calling or texting VIP Taxi, book through VIPTaxi.com or the VIP Taxi App. VIP Reward Points Program is based on phone number.
VIP Points Boost: You can get twice as many points when you book a ride to the Tucson Airport or Phoenix Sky Harbor. You can also boost your points 50% More when you book from 9 am to 11 am, and 4:30 pm to 8 pm on weekdays.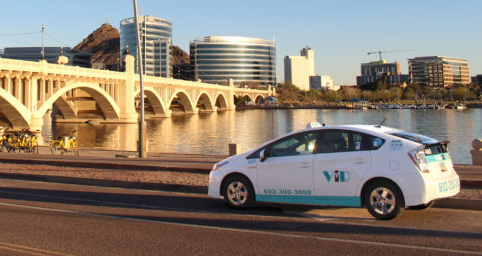 Support Local, Ride Local
VIP Taxi is a local, family-owned and operated Taxi Company based in Phoenix & Tucson. Our mission is to provide quality transportation to the Arizona community.
Always on the go? VIP Taxi rides are just a few taps away. Just download the VIP Taxi app and book your next ride!
There are Many Ways to Book a VIP Taxi Ride

Traveling with Children? Children's Carseat Safety
Learn how VIP Taxi provides children's car seats to ensure the safety of your little ones!
SUPPORT LOCAL, RIDE VIP
At VIP, we take pride in being a LOCAL Arizona Business, and we love supporting other LOCAL Arizona Businesses. We love being part of the Arizona Community, and love doing our part in keeping them safe with reliable, trusted rides home. Don't drink and drive – Call, Text, Book Online, or Download the VIP Taxi App to #RideLocal and avoid Surge Pricing
.
RIDE LOCAL to the Airport with VIP Taxi When you're booking a ride to the airport, you want a company that is reliable and trusted by our community. VIP Taxi is local, family owned and operated transportation company that has served Arizona for decades and continues to grow. They also offer flat rates, which means your ride is guaranteed to be that given, fixed cost, or less (if the meter shows a lower price), regardless of traffic. This is the epitome of ditching surge pricing. Download the VIP Taxi App, where you can view your reservation, track your driver, save your payment history, or even pay with CASH! call or text VIP Taxi at (602) 300-3000, or book online at VIPTaxi.com. Even better, download the VIP Taxi App, where you can save your payment info, track/contact driver, and view reservations. Support a local, family owned and operated company.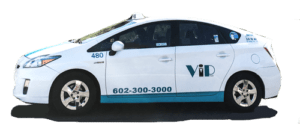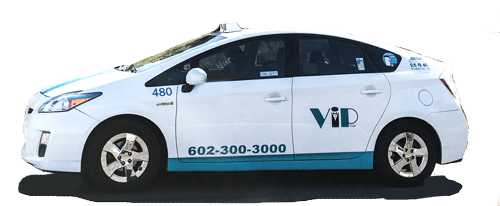 DO YOU LIKE THIS ARTICLE? Sign up for email updates on our community's events, news, and VIP Taxi Special Offers.
Get a Flat Rate to PHX Sky Harbor Airport Guaranteed Rate
Want a clear price on what your ride to the airport will cost? VIP Taxi offers customers flat rates to Phoenix Sky Harbor (PHX) based on the zip code of the pickup address. With VIP Taxi's flat rate, your ride is guaranteed to be that given, fixed cost or less (if the meter is shows a lower price), regardless of traffic! Simply enter the Zip Code of your pick up address, and voila!