If you're looking for the hottest clubs and pool parties in Scottsdale, Phoenix, and Tucson, you've come to the right place! Whether you're a local or a tourist, these vibrant destinations will satisfy your party cravings and keep you grooving all summer. 
With a plethora of attractions and activities, the State offers a wide array of things to see and do. But with the scorching summer, pool parties stand out as the ultimate way to beat the intense Arizona sun and enjoy the season to the fullest. These gatherings offer a refreshing and enjoyable escape for locals and visitors alike.
Pool Parties in Scottsdale
W Scottsdale WET deck
Located at the W Scottsdale Hotel, this pool party is the epitome of summer fun. Dive into the refreshing pool, sip on delicious cocktails, and dance to the beats of top DJs. The vibrant atmosphere and beautiful surroundings make this a must-visit party destination.
Maya Dayclub
Prepare for an electrifying experience at Maya Dayclub. With its massive pool, exhilarating music, and energetic crowd, this venue guarantees a day of non-stop fun. Get your swimwear ready and immerse yourself in the ultimate pool party experience.
The Wave
One of the most awaited pool parties in Scottsdale is The Wave at the Talking Stick Resort. It is the place to be for an unforgettable day under the sun. Dance to the tunes of renowned DJs, sip on tropical drinks, and enjoy the vibrant ambiance. The wave pool adds an extra splash of excitement to the party.
Rooftop Bars in Downtown Phoenix
From The Rooftop
Indulge in breathtaking views of downtown Phoenix at From The Rooftop. Sip on handcrafted cocktails while enjoying the stunning city skyline. This rooftop bar offers a unique experience with a relaxed atmosphere, making it an ideal spot to unwind with friends.
Don Woods' Say When Rooftop Bar
Discover a charming rooftop oasis at Say When. With cozy seating, fire pits, and panoramic views of the Phoenix skyline and Camelback Mountain, this rooftop bar provides an intimate setting for a memorable night out. Savor craft cocktails and savor the city's beauty from above.
Eden
Elevate your nightlife experience at Eden, located on East Jefferson Street. This stylish bar offers private dining and event spaces, making it the perfect place for celebrations. Gather with friends, sip on handcrafted cocktails, and immerse yourself in the vibrant atmosphere of this downtown gem.
Club Congress
Step into Tucson's vibrant music scene at Club Congress. This historic venue hosts live music performances, DJ nights, and themed parties. Dance the night away to diverse genres and soak up the lively atmosphere that Club Congress is renowned for.
Zen Nightclub
Dance enthusiasts will find their groove at Zen Nightclub. This popular spot features electronic music, top-notch sound systems, and a pulsating dance floor. Get ready to let loose and enjoy a night of high-energy beats.
The Funky Monk
For a more intimate and cozy atmosphere, head to The Funky Monk. This club offers a unique blend of live music, DJ sets, and a friendly ambiance. Enjoy the eclectic mix of tunes and make lasting memories with fellow partygoers.

Secure Your Ride with VIP Taxi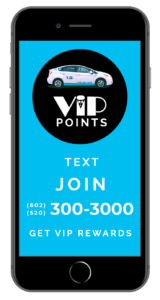 Ride More, Earn More
When you ride with VIP Taxi, you not only support a local company, you earn points with every ride! 
TEXT JOIN to (602) 300-3000 or (520) 300-3000 to enroll. Get 150 complimentary points once you join and automatically get points for any non-account trip taken with VIP Taxi.
Support Local Arizona
The local community in Arizona is a priority to VIP Taxi, supporting Metro Phoenix and Tucson's local food industry, medical establishments, hotels and resorts, and more. Get in touch with us and we'll make sure your guests, patients, clients, or employees get safe and comfortable transportation amazing booking with ride management features.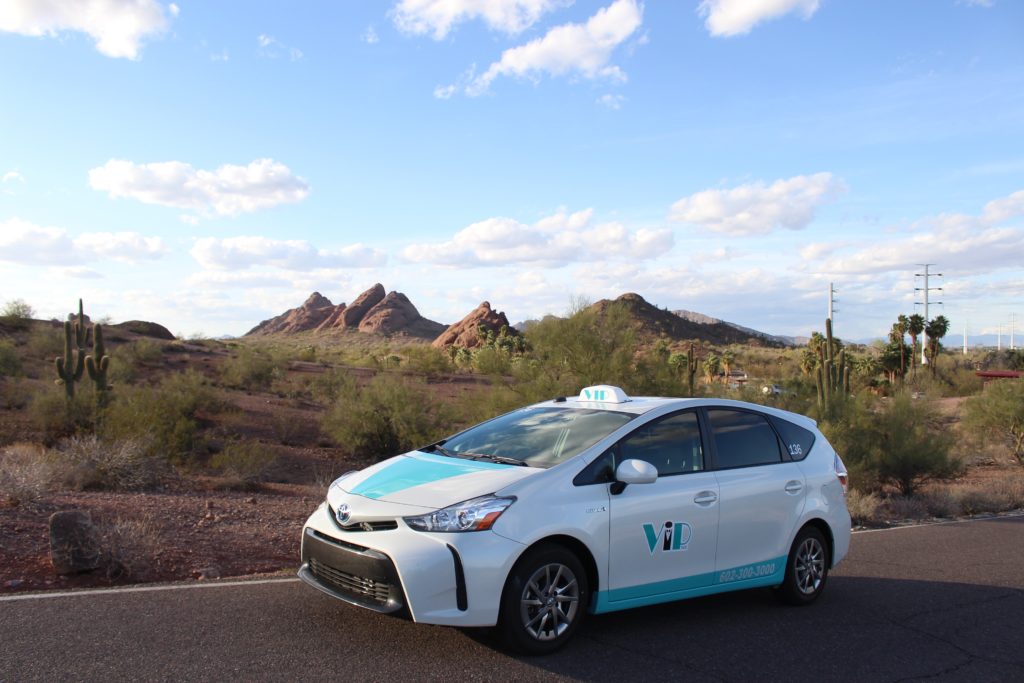 Arizona Trusts VIP Taxi
Our commitment to safety and reliability has set us apart over the years in Phoenix & Tucson, Arizona. That's why we're trusted by Arizona commuters, patients, hospitals and providers in providing the safest ride in Arizona. 
Whether transportation is needed for grocery shopping, pharmacies, medical appointments, or any destination – VIP Taxi is here to serve your specific needs. Thank you for supporting a local, family owned & operated company.
RIDE LOCAL to the Airport with VIP Taxi
When you're booking a ride to the airport, you want a company that is reliable and trusted by our community. VIP Taxi is local, family owned and operated transportation company that has served Arizona for decades and continues to grow. Download the VIP Taxi App, where you can view your reservation, track your driver, save your payment history, or even pay with CASH! call or text VIP Taxi at (602) 300-3000, or book online at VIPTaxi.com. Even better, download the VIP Taxi App, where you can save your payment info, track/contact driver, and view reservations. Support a local, family owned and operated company.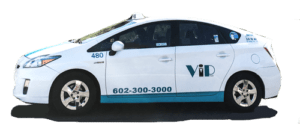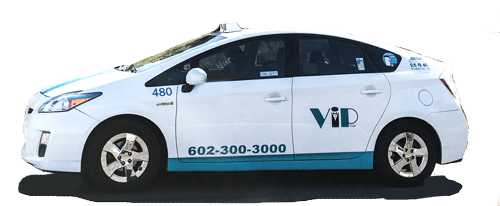 DO YOU LIKE THIS ARTICLE? Sign up for email updates on our community's events, news, and VIP Taxi Special Offers.
Serving All Arizona Airports:
Phoenix–Mesa Gateway Airport (AZA)

Yuma International Airport (NYL, YUM)

Chandler Municipal Airport (CHD)

Glendale Municipal Airport (GEU)

Phoenix Goodyear Airport (GYR)

Eloy Municipal Airport

Gila Bend Municipal Airport
Wickenburg Municipal Airport (E25)

Marana Regional Airport (AVQ, AVW)

Falcon Field (MSC)

Phoenix Deer Valley Airport (DVT)

Scottsdale Airport (SDF)

Ryan Airfield (RYN)

Buckeye Municipal Airport (BXK)

Casa Grande Municipal Airport (CGZ)

Coolidge Municipal Airport
VIP Taxi's local drivers can help you find the best places to dine and visit during your stay. Don't hesitate to ask out so you can make the most of your travel experience.