Phoenix has already broken the record for the most 110-degree or higher temperatures in the United States this summer. 
As temperatures soar in Phoenix, Arizona, the scorching heat can pose significant dangers, especially for seniors. With excessive heat warnings becoming common during the summer months, it is crucial to prioritize the safety and well-being of our senior loved ones. In this blog post, we'll explore the importance of safe senior transportation services in Phoenix and how caregivers can ensure their loved ones stay cool and comfortable during their travels.
Understanding the Risks of Hot Weather for Seniors
The extreme heat of Phoenix can be particularly hazardous for seniors, as they are more susceptible to heat-related illnesses. Dehydration, heat exhaustion, and heatstroke are serious concerns that can arise quickly, making it essential to avoid unnecessary exposure to high temperatures. This is where reliable senior transportation services play a crucial role.
Choosing Safe and Comfortable Senior Transportation Services
When seeking senior transportation services, opting for a provider that prioritizes safety and comfort is essential. At VIP Taxi, we ensure that the drivers are trained to assist older adult passengers and understand the unique needs of seniors by providing the necessary assistance for getting in and out of vehicles, navigating through complicated routes, and more!
Planning Ahead for Outings and Appointments
To safeguard seniors from the sweltering heat, plan outings and appointments during the cooler parts of the day, typically early morning or late evening. This reduces their exposure to extreme temperatures and minimizes the risk of heat-related issues during transportation. With VIP Taxi, you can easily book future rides in advance, so you don't have to worry about availability.
VIP Taxi: The Most Trusted Rides in the Arizona Senior Community
In the blazing heat of Phoenix, Arizona, the safety of seniors during transportation is paramount. Our senior loved ones or their caregivers can ensure that they are well taken care of by choosing reliable and accommodating senior transportation services, even in the hottest weather.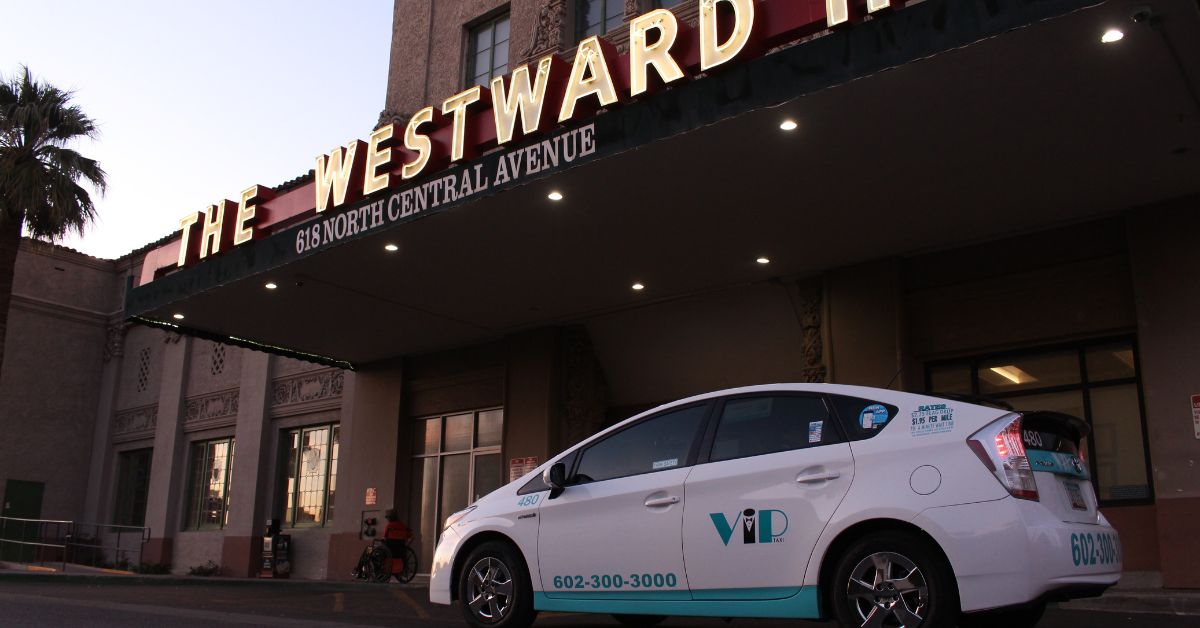 With air-conditioned vehicles, trained drivers, and a commitment to passenger safety and comfort, VIP Taxi is the top choice for ensuring a safe and reliable ride for seniors in Phoenix. Let us take the wheel and provide your loved ones with the care they deserve during their travels. 
Book a ride with VIP Taxi today and travel with ease and confidence. You can get a FREE quote online or access more convenient booking options with the VIP Taxi App.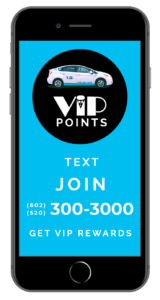 Ride More, Earn More
When you ride with VIP Taxi, you not only support a local company, you earn points with every ride! 
TEXT JOIN to (602) 300-3000 or (520) 300-3000 to enroll. Get 150 complimentary points once you join and automatically get points for any non-account trip taken with VIP Taxi.
Support Local Arizona
The local community in Arizona is a priority to VIP Taxi, supporting Metro Phoenix and Tucson's local food industry, medical establishments, hotels and resorts, and more. Get in touch with us and we'll make sure your guests, patients, clients, or employees get safe and comfortable transportation amazing booking with ride management features.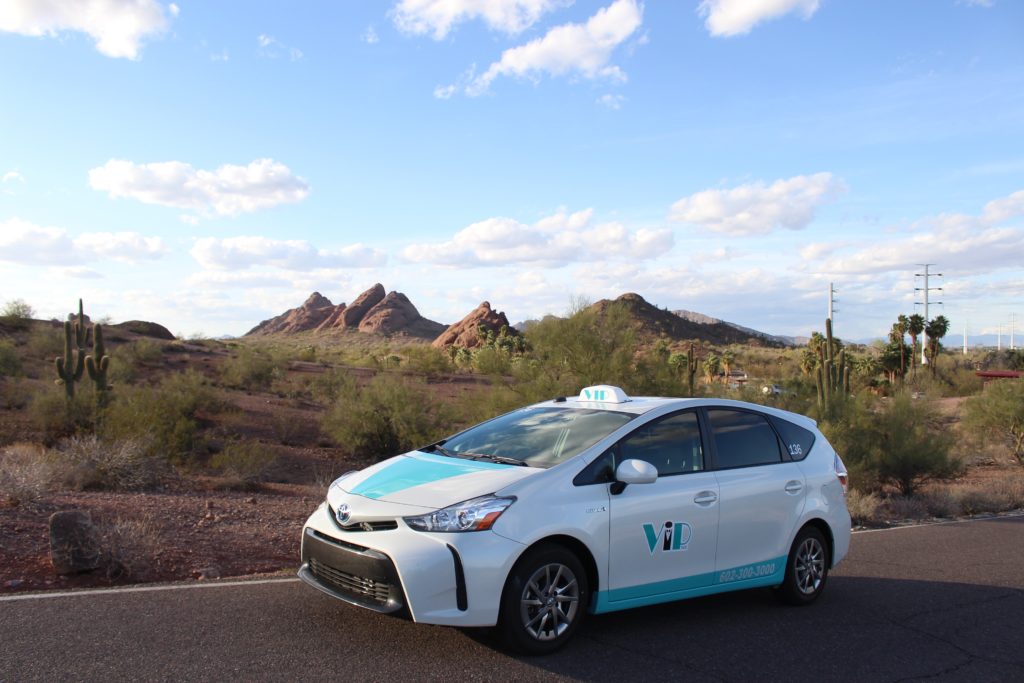 Arizona Trusts VIP Taxi
Our commitment to safety and reliability has set us apart over the years in Phoenix & Tucson, Arizona. That's why we're trusted by Arizona commuters, patients, hospitals and providers in providing the safest ride in Arizona. 
Whether transportation is needed for grocery shopping, pharmacies, medical appointments, or any destination – VIP Taxi is here to serve your specific needs. Thank you for supporting a local, family owned & operated company.
RIDE LOCAL to the Airport with VIP Taxi
When you're booking a ride to the airport, you want a company that is reliable and trusted by our community. VIP Taxi is local, family owned and operated transportation company that has served Arizona for decades and continues to grow. Download the VIP Taxi App, where you can view your reservation, track your driver, save your payment history, or even pay with CASH! call or text VIP Taxi at (602) 300-3000, or book online at VIPTaxi.com. Even better, download the VIP Taxi App, where you can save your payment info, track/contact driver, and view reservations. Support a local, family owned and operated company.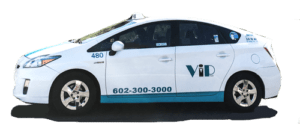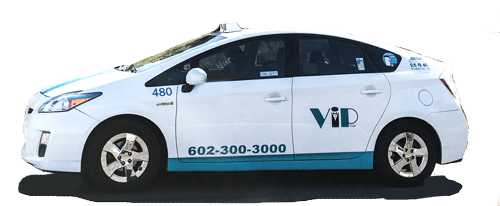 DO YOU LIKE THIS ARTICLE? Sign up for email updates on our community's events, news, and VIP Taxi Special Offers.
Serving All Arizona Airports:
Phoenix–Mesa Gateway Airport (AZA)

Yuma International Airport (NYL, YUM)

Chandler Municipal Airport (CHD)

Glendale Municipal Airport (GEU)

Phoenix Goodyear Airport (GYR)

Eloy Municipal Airport

Gila Bend Municipal Airport
Wickenburg Municipal Airport (E25)

Marana Regional Airport (AVQ, AVW)

Falcon Field (MSC)

Phoenix Deer Valley Airport (DVT)

Scottsdale Airport (SDF)

Ryan Airfield (RYN)

Buckeye Municipal Airport (BXK)

Casa Grande Municipal Airport (CGZ)

Coolidge Municipal Airport
VIP Taxi's local drivers can help you find the best places to dine and visit during your stay. Don't hesitate to ask out so you can make the most of your travel experience.