Important appointments such as doctor's visits, regular treatments, and therapies shouldn't be missed. In their article on Preventive Health Screenings, The University of Arizona states that getting to know your numbers helps you evaluate your health in the best ways possible since it allows you to identify your risk and provides motivation for managing it.
As many health experts would suggest, it's best to get an annual or bi-annual physical exam to guarantee that your health is in tip-top shape. But it can sometimes be a struggle to book rides for medical transportation. This is a common problem among patients who are in need of personal rides, as well as hospitals and medical facilities that need secure transportation for patients.
---
VIP TAXI serves the Metro Phoenix & Tucson Areas
*Metro Phoenix — Mesa, Tempe, Glendale, Gilbert, Phoenix, Paradise Valley, Scottsdale, Peoria, Avondale, Chandler, Fountain Hills, Arcadia, Uptown, Downtown, Ahwatukee *Tucson Area — Oro Valley, Marana, Sahuarita, South Tucson, Casas Adobes, Catalina Foothills, Flowing Wells, Midvale Park, Tanque Verde, Tortolita, and Vail.
Getting Non-Emergency Medical Transportation for Appointments
Many patients who require frequent trips for treatments, therapies, and regular visits to healthcare professionals turn to Non-Emergency Medical Transportation or NEMT for their transportation needs. Patients who can't drive themselves to these recurring trips find NEMT useful for getting to and from their desired destinations without the hassle and inconvenience. 
Medical transportation providers offer the best service when it comes to assisting patients with their important medical visits to clinics, hospitals, and other medical facilities.
What Do People Use NEMT For?
Medical Testing

Chemotherapy

Rehabilitation Centers

Physical Therapy

Radiology

Dialysis
There are many other health concerns that require frequent checkups and clinic visits. But NEMT is not only for medical appointments. It can also be helpful for senior transportation where older adults could use some extra help.
Corporate Accounts for Hospitals and Other Medical Facilities
Hospitals, assisted living facilities, and other healthcare centers are also getting corporate accounts for their patients to help them secure medical transportation whenever needed. Finding a reliable taxi service on the spot can be difficult sometimes. But thanks to a corporate account, it is easier for these facilities to book NEMT services for their patients.
Why Choose VIP Taxi?
Medical transportation is much easier with Arizona's most trusted taxi service. Patients and medical facilities in Metro Phoenix, Tucson, and other major cities in the state only trust VIP Taxi for safe and reliable rides that cater to various transportation needs.
With VIP Taxi, patients get personalized rides for their medical appointments. Easily book a ride online or download the FREE VIP Taxi app to get started and get free ride quotes. 
Medical facilities can also sign up for a corporate account where case workers and hospital care managers can easily arrange medical transportation for recurring appointments.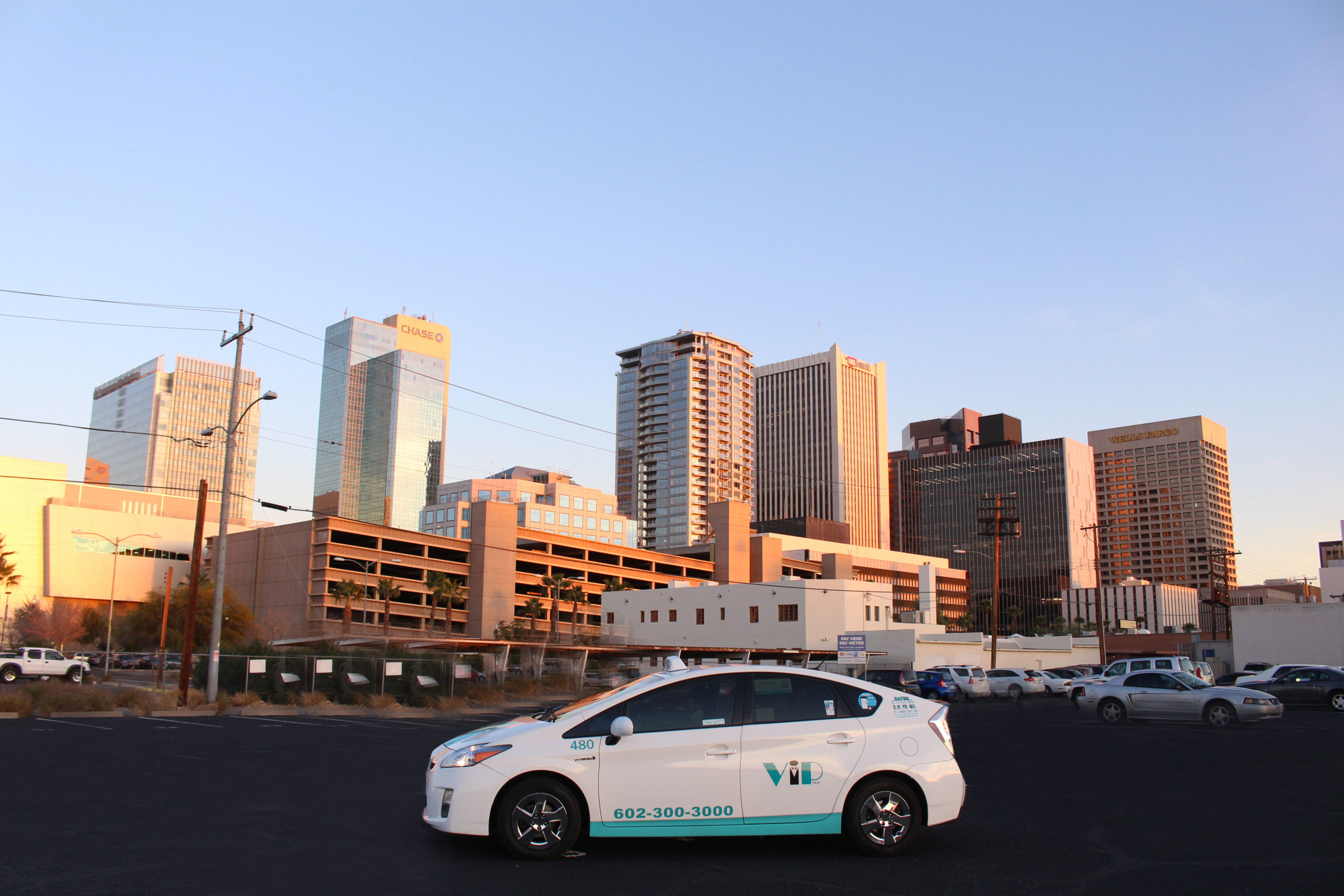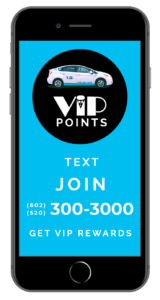 Ride More, Earn More
When you ride with VIP Taxi, you not only support a local company, you earn points with every ride! 
TEXT JOIN to (602) 300-3000 or (520) 300-3000 to enroll. Get 150 complimentary points once you join and automatically get points for any non-account trip taken with VIP Taxi.
Support Local Arizona
The local community in Arizona is a priority to VIP Taxi, supporting Metro Phoenix and Tucson's local food industry, medical establishments, hotels and resorts, and more. Get in touch with us and we'll make sure your guests, patients, clients, or employees get safe and comfortable transportation amazing booking with ride management features.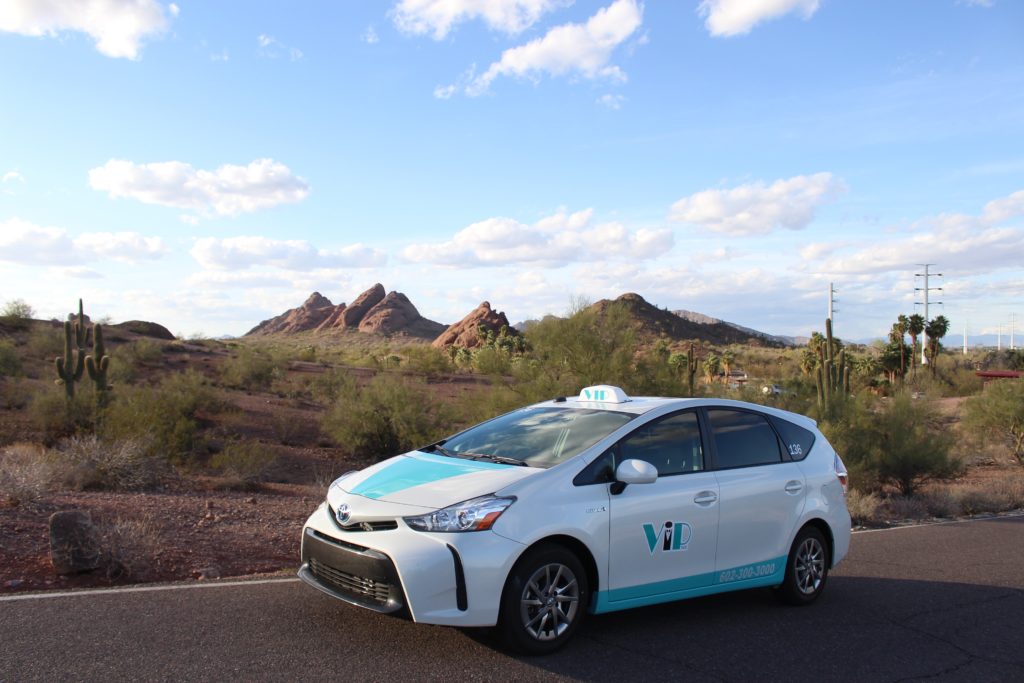 Arizona Trusts VIP Taxi
Our commitment to safety and reliability has set us apart over the years in Phoenix & Tucson, Arizona. That's why we're trusted by Arizona commuters, patients, hospitals and providers in providing the safest ride in Arizona. 
Whether transportation is needed for grocery shopping, pharmacies, medical appointments, or any destination – VIP Taxi is here to serve your specific needs. Thank you for supporting a local, family owned & operated company.
RIDE LOCAL to the Airport with VIP Taxi
When you're booking a ride to the airport, you want a company that is reliable and trusted by our community. VIP Taxi is local, family owned and operated transportation company that has served Arizona for decades and continues to grow. Download the VIP Taxi App, where you can view your reservation, track your driver, save your payment history, or even pay with CASH! call or text VIP Taxi at (602) 300-3000, or book online at VIPTaxi.com. Even better, download the VIP Taxi App, where you can save your payment info, track/contact driver, and view reservations. Support a local, family owned and operated company.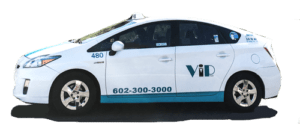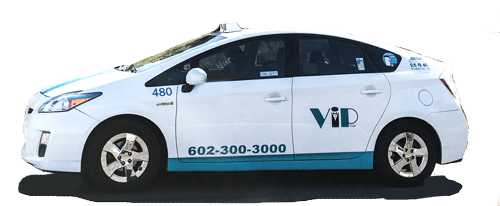 DO YOU LIKE THIS ARTICLE? Sign up for email updates on our community's events, news, and VIP Taxi Special Offers.
Serving All Arizona Airports:
Phoenix–Mesa Gateway Airport (AZA)

Yuma International Airport (NYL, YUM)

Chandler Municipal Airport (CHD)

Glendale Municipal Airport (GEU)

Phoenix Goodyear Airport (GYR)

Eloy Municipal Airport

Gila Bend Municipal Airport
Wickenburg Municipal Airport (E25)

Marana Regional Airport (AVQ, AVW)

Falcon Field (MSC)

Phoenix Deer Valley Airport (DVT)

Scottsdale Airport (SDF)

Ryan Airfield (RYN)

Buckeye Municipal Airport (BXK)

Casa Grande Municipal Airport (CGZ)

Coolidge Municipal Airport
VIP Taxi's local drivers can help you find the best places to dine and visit during your stay. Don't hesitate to ask out so you can make the most of your travel experience.