It's once again time for one of the
most awaited annual events in Arizona
! The
Tucson Gem, Mineral, and Fossil Showcase
is an annual event that many crystal and stone lovers and enthusiasts in America look forward to. If you want to see beautiful rare stones, crystals, beads, and interesting fossils, you'll find the best displays here. Most pieces are even up for sale!
---
VIP TAXI serves the Metro Phoenix & Tucson Areas
*Metro Phoenix — Mesa, Tempe, Glendale, Gilbert, Phoenix, Paradise Valley, Scottsdale, Peoria, Avondale, Chandler, Fountain Hills, Arcadia, Uptown, Downtown, Ahwatukee *Tucson Area — Oro Valley, Marana, Sahuarita, South Tucson, Casas Adobes, Catalina Foothills, Flowing Wells, Midvale Park, Tanque Verde, Tortolita, and Vail.
An Event You Don't Want to Miss!
Admirers and enthusiasts alike gather and share their love for these pieces at the Tucson Gem, Mineral, and Fossil Showcase. This year, the Winter Showcase which runs from January 28 to February 12, 2023, gives you the most dazzling fine minerals and exotic stones from various entries. 
Over 40 vendors are expected to participate in the buying, selling, and even trading of crystals, rocks, fossils, minerals, jewelry, and more. There sure is something for everyone!
Certain groups of people and cultures across the globe have strong beliefs in the healing properties of gems. According to the International Gem Society, this belief started in ancient times and has lasted for millennia.
Although there are many skeptics about the healing effects of these gems, no one can deny their value. These stones are wonderful to look at, and they make great pieces to have at home to level up your interior design.
If you want to visit this year's Tucson Gem, Mineral, and Fossil Showcase, check out the show dates, hours, locations, and other updates here. With all the entries waiting for you to discover, you're sure to find the best pieces for your collection!
Let VIP Taxi Take You Around
Whether you're visiting Ariziona for the Tucson Gem, Mineral, and Fossil Showcase or are someone in the area looking to visit these rare finds, you can always book a ride with VIP Taxi to get around without any fuss. Local and international tourists flock to these annual shows, and it can sometimes be hard to get transportation to these special events. 
Let your travels be seamless with the most trusted special event transportation service in Arizona. Whether you're getting a ride to and from Tucson airport or want to check out the other best spots & activities Tucson has to offer, VIP Taxi has your back!
Easily book online to make a reservation with free ride quotes, or download the FREE app now to enjoy more features like conveniently tracking your ride.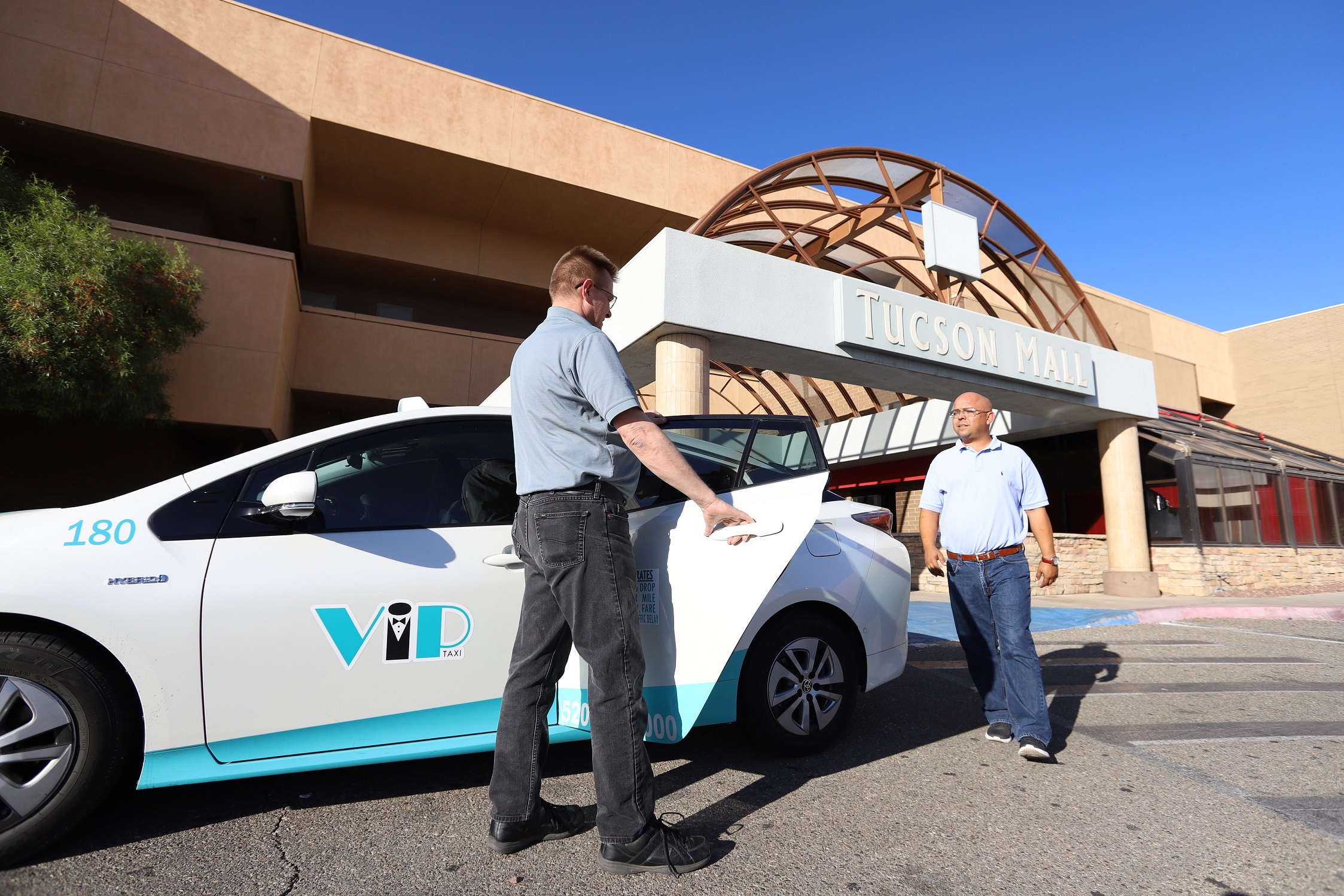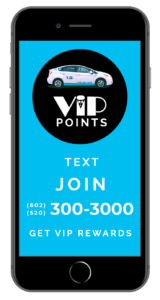 Ride More, Earn More
When you ride with VIP Taxi, you not only support a local company, you earn points with every ride! 
TEXT JOIN to (602) 300-3000 or (520) 300-3000 to enroll. Get 150 complimentary points once you join and automatically get points for any non-account trip taken with VIP Taxi.
Support Local Arizona
The local community in Arizona is a priority to VIP Taxi, supporting Metro Phoenix and Tucson's local food industry, medical establishments, hotels and resorts, and more. Get in touch with us and we'll make sure your guests, patients, clients, or employees get safe and comfortable transportation amazing booking with ride management features.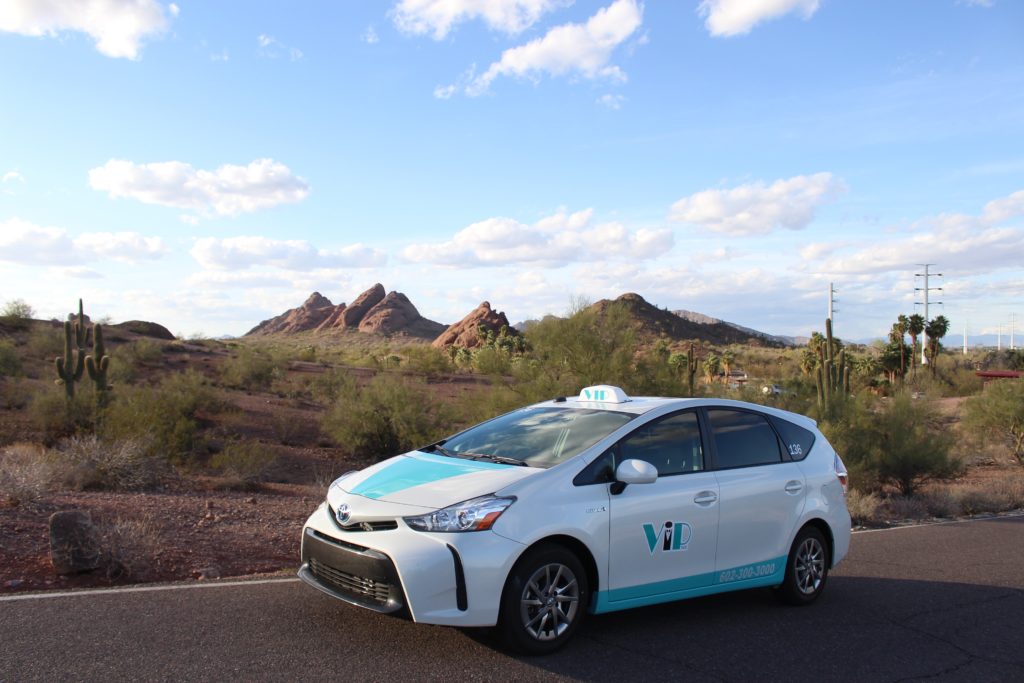 Arizona Trusts VIP Taxi
Our commitment to safety and reliability has set us apart over the years in Phoenix & Tucson, Arizona. That's why we're trusted by Arizona commuters, patients, hospitals and providers in providing the safest ride in Arizona. 
Whether transportation is needed for grocery shopping, pharmacies, medical appointments, or any destination – VIP Taxi is here to serve your specific needs. Thank you for supporting a local, family owned & operated company.
RIDE LOCAL to the Airport with VIP Taxi
When you're booking a ride to the airport, you want a company that is reliable and trusted by our community. VIP Taxi is local, family owned and operated transportation company that has served Arizona for decades and continues to grow. Download the VIP Taxi App, where you can view your reservation, track your driver, save your payment history, or even pay with CASH! call or text VIP Taxi at (602) 300-3000, or book online at VIPTaxi.com. Even better, download the VIP Taxi App, where you can save your payment info, track/contact driver, and view reservations. Support a local, family owned and operated company.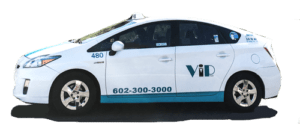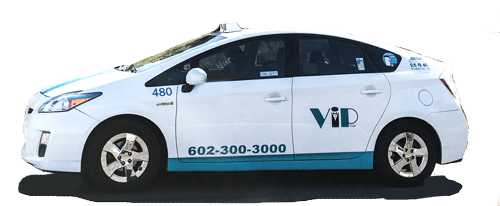 DO YOU LIKE THIS ARTICLE? Sign up for email updates on our community's events, news, and VIP Taxi Special Offers.
Serving All Arizona Airports:
Phoenix–Mesa Gateway Airport (AZA)

Yuma International Airport (NYL, YUM)

Chandler Municipal Airport (CHD)

Glendale Municipal Airport (GEU)

Phoenix Goodyear Airport (GYR)

Eloy Municipal Airport

Gila Bend Municipal Airport
Wickenburg Municipal Airport (E25)

Marana Regional Airport (AVQ, AVW)

Falcon Field (MSC)

Phoenix Deer Valley Airport (DVT)

Scottsdale Airport (SDF)

Ryan Airfield (RYN)

Buckeye Municipal Airport (BXK)

Casa Grande Municipal Airport (CGZ)

Coolidge Municipal Airport
VIP Taxi's local drivers can help you find the best places to dine and visit during your stay. Don't hesitate to ask out so you can make the most of your travel experience.