It's that time of the year again for long weekend getaways and special gatherings. Traveling during the holidays can be difficult, especially if you have yet to plan everything, including your taxi transportation.
When it comes to getting to and from Arizona's
holiday destinations
, convenient transportation is what you need most. 
Booking with VIP Taxi
 for your
holiday transportation
is your best choice.
Traveling through Phoenix and Tucson this holiday season will be a breeze when you book with us. Scheduling your ride is as simple as going online or using the VIP Taxi mobile app. The app allows you to book multiple rides, track and contact your driver, pay online, and do a whole lot more!
---
VIP TAXI serves the Metro Phoenix & Tucson Areas
*Metro Phoenix — Mesa, Tempe, Glendale, Gilbert, Phoenix, Paradise Valley, Scottsdale, Peoria, Avondale, Chandler, Fountain Hills, Arcadia, Uptown, Downtown, Ahwatukee *Tucson Area — Oro Valley, Marana, Sahuarita, South Tucson, Casas Adobes, Catalina Foothills, Flowing Wells, Midvale Park, Tanque Verde, Tortolita, and Vail.
Holiday Party Transportation Needs
The New Year is unquestionably a time to party. However, your safety should be your top priority. And if you think about going out this holiday to drink, you should always keep your well-being and safety in mind.
There are numerous reasons why you shouldn't try to drive on a New Year's Eve holiday party. 
DUI is forever.

If the authorities apprehend you for DUI, it can ruin your night and possibly your life.

Avoid driving while intoxicated.

One thing you should always consider is the risk of drunk driving which can possibly cause harm to yourself or others. 

Avoid the holiday rush.

With the busy streets and full house establishments, you may want to avoid dealing with the horrors of navigating traffic and parking. You should know the streets will likely be closed off, and parking spaces will fill up quickly due to the

holiday parties

.
Prioritize Your Safety
Based on traffic data collected during last year's holiday season, Arizona anticipated an increase in DUI arrests. The increase in 2021 fatalities was attributed to reckless driving behavior, including driving while intoxicated, speeding, and having failed to buckle up.
As stated in Arizona law, a driver convicted of extreme DUI must spend a minimum of 30 days in jail and pay numerous penalty fees. So if you're planning on having a holiday drinking spree, it would be best to let someone else handle your holiday party transportation needs this season and prioritize your safety.
It's natural to get excited about celebrating with family and friends. But remember to take it easy. Even if you're a frequent drinker with high tolerance, it always helps to prioritize your well-being and head home safely. Book VIP Taxi transportation, and we'll ensure you get there safely and comfortably. Get a FREE quote today!
Arizona's Most Trusted Taxi Transportation
To avoid stress on your next holiday trips, book reliable taxi rides. VIP Taxi provides Arizona's most trustworthy transportation services, allowing you to arrive at your destination safely and comfortably. 
Metro Phoenix and Tucson trust only the best in taxi transportation. This family-owned and operated company is everyone's number-one choice for various transportation needs. 
We can take you wherever and whenever you want to enjoy a holiday party or simply relax in Arizona's famous pubs and restaurants! Local VIP Taxi drivers can recommend the best places to eat and visit during your stay. So, don't hesitate to ask out so you can make the most of your trip.
Contact us today! Get FREE ride quotes by booking online or downloading the mobile app!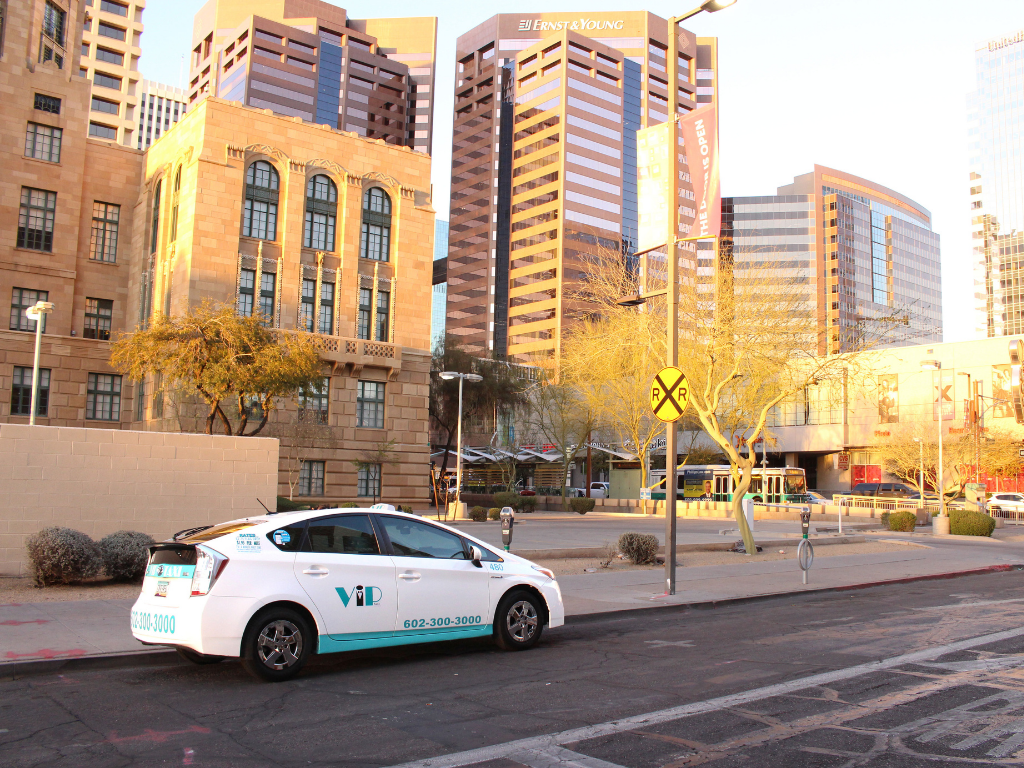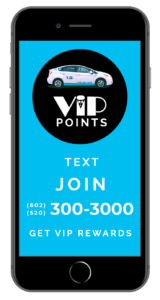 Ride More, Earn More
When you ride with VIP Taxi, you not only support a local company, you earn points with every ride! 
TEXT JOIN to (602) 300-3000 or (520) 300-3000 to enroll. Get 150 complimentary points once you join and automatically get points for any non-account trip taken with VIP Taxi.
Support Local Arizona
The local community in Arizona is a priority to VIP Taxi, supporting Metro Phoenix and Tucson's local food industry, medical establishments, hotels and resorts, and more. Get in touch with us and we'll make sure your guests, patients, clients, or employees get safe and comfortable transportation amazing booking with ride management features.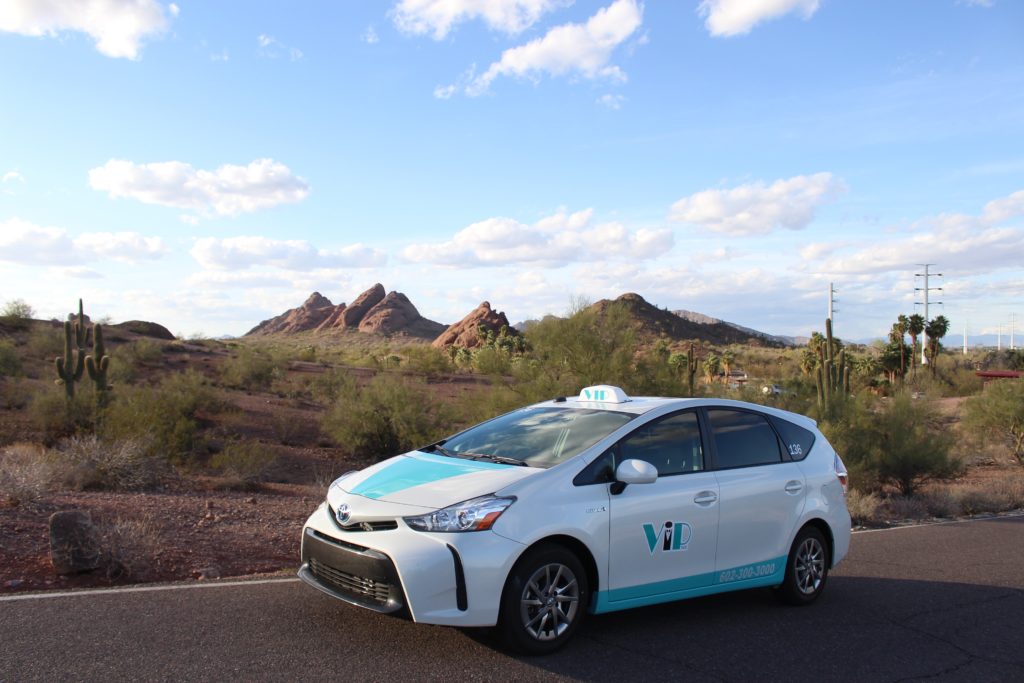 Arizona Trusts VIP Taxi
Our commitment to safety and reliability has set us apart over the years in Phoenix & Tucson, Arizona. That's why we're trusted by Arizona commuters, patients, hospitals and providers in providing the safest ride in Arizona. 
Whether transportation is needed for grocery shopping, pharmacies, medical appointments, or any destination – VIP Taxi is here to serve your specific needs. Thank you for supporting a local, family owned & operated company.
RIDE LOCAL to the Airport with VIP Taxi
When you're booking a ride to the airport, you want a company that is reliable and trusted by our community. VIP Taxi is local, family owned and operated transportation company that has served Arizona for decades and continues to grow. Download the VIP Taxi App, where you can view your reservation, track your driver, save your payment history, or even pay with CASH! call or text VIP Taxi at (602) 300-3000, or book online at VIPTaxi.com. Even better, download the VIP Taxi App, where you can save your payment info, track/contact driver, and view reservations. Support a local, family owned and operated company.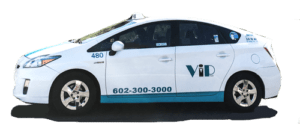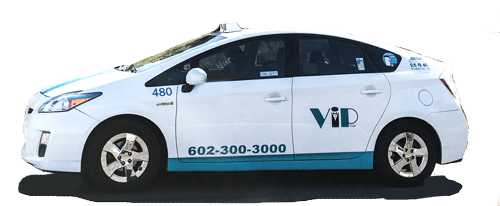 DO YOU LIKE THIS ARTICLE? Sign up for email updates on our community's events, news, and VIP Taxi Special Offers.
Serving All Arizona Airports:
Phoenix–Mesa Gateway Airport (AZA)

Yuma International Airport (NYL, YUM)

Chandler Municipal Airport (CHD)

Glendale Municipal Airport (GEU)

Phoenix Goodyear Airport (GYR)

Eloy Municipal Airport

Gila Bend Municipal Airport
Wickenburg Municipal Airport (E25)

Marana Regional Airport (AVQ, AVW)

Falcon Field (MSC)

Phoenix Deer Valley Airport (DVT)

Scottsdale Airport (SDF)

Ryan Airfield (RYN)

Buckeye Municipal Airport (BXK)

Casa Grande Municipal Airport (CGZ)

Coolidge Municipal Airport
VIP Taxi's local drivers can help you find the best places to dine and visit during your stay. Don't hesitate to ask out so you can make the most of your travel experience.