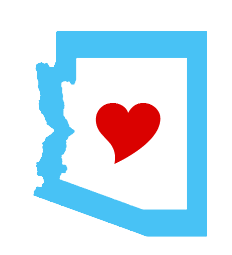 Best Bars for Celebrating St. Patrick's Day 2018
Make your St. Patty's Day 2018 memorable!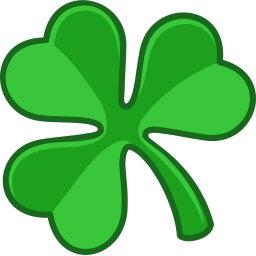 St. Patrick's Day, is historically rooted in the honoring of Saint Patrick of Ireland who was known to use a three-leafed clover to explain the holy trinity to the Irish. His use of the clover is said to be the reason all celebrants of St. Patrick's Day wear green. The celebration traditionally lifted Lent restrictions on eating and drinking alcohol for the day, which explains how modern-day celebrations often include feasting and indulging in Irish Whiskey or Beer.
This year St. Patrick's Day is on Saturday, March 17, 2018.
Get out of the house and enjoy the beautiful Arizona weather! All of Arizona will be out celebrating, and VIP Taxi is always available for your transportation needs, without surge pricing! 
Here are the best Arizona bars for celebrating St. Patrick's Day 2018: 
St. Patrick's Day 2018 in the West Valley
St. Patricks day Phoenix, Glendale, Avondale, Goodyear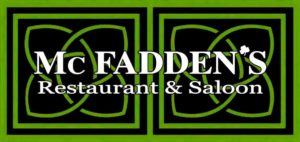 McFadden's Restaurant & Saloon
---
There will be lots of St. Patrick's Day activities like, lucky charm eating contests, dunk tank, green bikini contests, dancing leprechauns, trip giveaways, face paintings and don't forget the green beer and Irish food!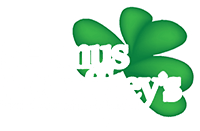 Seamus McCaffrey's Irish Pub & Restaurant
---
Website
There will be a street fair, with live performers! Open at 8 a.m. and closes at 2 a.m. They will have live bands starting at noon and several promotions and giveaways that day.
It's cash only, so be prepared!

Take Local, Family Owned, No Surge Pricing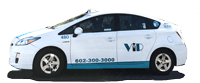 St. Patrick's Day 2018
in the
East Valley
st patricks day tempe, mesa, chandler, gilbert

Murphy's Law Irish Pub
---
58 S San Marcos Pl
Chandler, AZ 85225
Starts at 8 am with bands playing all day long
Fire Department bag pipe performances

Beer garden

Giant human beer pong, fooseball, and more!

Children's area

Stilt and Fire Breathers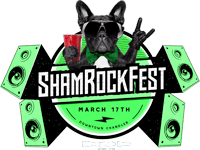 Holy Shamrock Festival
Headliner:
Alien Ant Farm
Earlybird General Admission: $10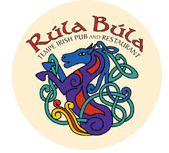 Rúla Búla Irish Pub
---
401 S Mill Ave
Tempe, AZ 85281
Website
Celebrate St. Patrick's Day with live performances from Irish step dancers and bagpipers! They will be serving up promo whiskey and beer, along with major giveaways!
St. Patrick's Day in Tucson
---
WEBSITE
No Cover.
Celebrate with live music, games & raffles, great selection of craft and Irish beer, fun for the wee ones & much more. This is a fundraising event for the Tucson Celtic Festival and Scottish Highland Games.
Food trucks by American Flying Buffalo and Green Fairy Pastries.
The Shanty
---
401 E 9th St
Tucson, AZ 85705
The Shanty is Tucson's go-to Irish pub nad has been around for decades, spreading green love every St. Patty's day. They are having their big annual celebration. Irish music, traditional drinks, free cheesy swag and more. Celebrate right on the 17th, go to The Shanty.
Celebrate this St. Patrick's Day without worrying about driving under the influence, and DITCH SURGE PRICING. Support local by riding local with VIP Taxi. Call, Text, Book Online, or download the app. You can track your ride and contact your driver through the app, and you can pay with cash (no credit card required).  

VIP Taxi is a local, family owned and operated Arizona transportation company. It is our mission to serve Arizona's transportation needs with the highest of standards. Our team works closely with the drivers to give customers the best experience.
With courteous drivers, industry leading technology, and the lowest per mile meter rate, it's no wonder why VIP Taxi is the chosen transportation provider for thousands of people everyday.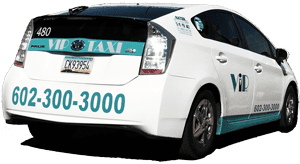 RIDE LOCAL to the airport with VIP Taxi
When you're booking a ride to the airport, you want a company that is reliable and trusted by our community. VIP Taxi is a local, family-owned, and operated transportation company that has served Arizona for decades and continues to grow. They also offer flat rates, which means your ride is guaranteed to be that given, fixed cost, or less (if the meter shows a lower price), regardless of traffic. This is the epitome of ditching surge pricing. Download the VIP Taxi App, where you can view your reservation, track your driver, save your payment history, or even pay with CASH! call or text VIP Taxi at (602) 300-3000, or book online at VIPTaxi.com. Even better, download the VIP Taxi App, where you can save your payment info, track/contact driver, and view reservations. Support a local, family-owned, and operated company.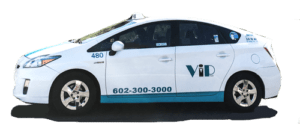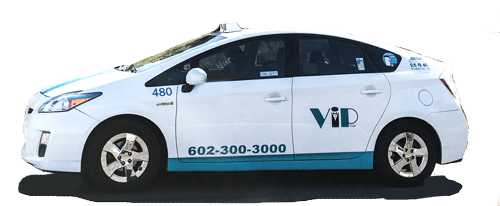 DO YOU LIKE THIS ARTICLE?
Sign up for email updates on our community's events, news, and VIP Taxi Special Offers.
Get a Flat Rate to PHX Sky Harbor Airport
Guaranteed Rate
Want a clear price on what your ride to the airport will cost? VIP Taxi offers customers flat rates to Phoenix Sky Harbor (PHX) based on the zip code of the pickup address. With VIP Taxi's flat rate, your ride is guaranteed to be that given, fixed cost or less (if the meter is shows a lower price), regardless of traffic! Simply enter the Zip Code of your pick up address, and voila!

Traveling with Children?
Children's Carseat Safety
Learn how VIP Taxi provides children's carseats to ensure the safety of your little ones!