Get outside and enjoy the amazing weather before the scorching summer hits! Our amazing spring weather brings lots of visitors to town. Invite some friends in town and show them how amazing Arizona is. Or if you just want to appreciate home, explore yourself! Either way, you must read these FUN things to do all over Arizona!
It's more fun in Arizona!!! Check out these things to do:
MLB SPRING TRAINING GAMES
A popular reason tourists come to Arizona is to watch their favorite baseball players, off-season during Cactus League Spring Training. From February 28th until March 24th, baseball fans can watch half of the professional MLB teams any given day, all within Metro Phoenix (Mesa, Phoenix, Tempe, Scottsdale, Peoria, Glendale, Surprise, Salt River Reservation, Goodyear). You can find the full Cactus League schedule here or visit their website cactusleague.com.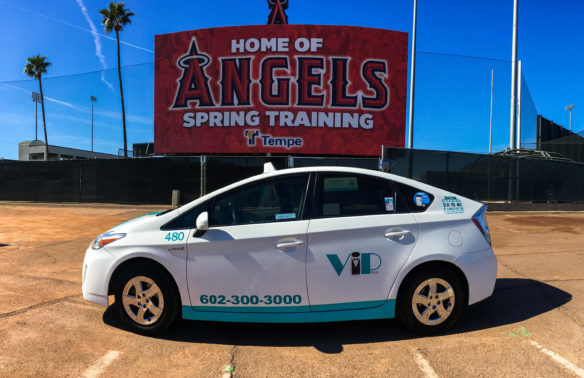 Don't get caught up in the hassle of parking during the peak tourist season! Get a ride, and enjoy that beer without worry!
EXPLORE NATURE
If you're in the Metro Phoenix Area, hike Camelback Mountain or plan a day trip to Fossil Creek. Camelback Mountain is a fun and challenging hike that rewards you with breathtaking views at the top. On the other hand, Fossil Creek (about a 3-hour drive away) provides visitors with clear blue waters and amazing waterfalls in the middle of the desert. Permits are required for Fossil Creek, so no need to worry about overcrowding. Bring camping chairs, lunch, and snacks to enjoy your day!
If you're in the Tucson Area, try an outing at Sabino Canyon where you can take tram tours, go on their man hikes, or relax in the creek, also known as Hutch's pools, to cool off.
GET YOUR GOLF ON
Another activity that attracts the masses due to the incredible weather is golfing. People come from all over the world to golf in Arizona. 
AVERAGE TEMP = 77°F
Enjoy some beers and golf at any of the Top Golf Locations throughout Arizona or set up a tee time at Arizona's many top-rated golf courses.
If you're feeling like indulging in a cocktail or beer, go for it! Just don't drink and drive – get a ride from local transportation company VIP Taxi.
GO FOR A BIKE RIDE
The weather is perfect for a nice bike ride. Take your crew on a ride through the beautiful desert bike trails all over the Valley. Sunsets are extra special on bike rides and will prove unforgettable
The Phoenix Metro Area is full of new bike-share companies that offer bike rentals that you can ride one way and leave wherever is convenient for you. Some of the popular companies around town are Lime Bike and Ofo. The best part about these bikes is you can take a nice bike ride to your favorite bar or restaurant, then instead of riding back in the dark, call or text VIP Taxi (or download the app) to get you home.
Spring Festivals in Arizona

VIP Taxi is a local, family owned and operated Arizona transportation company. It is our mission to serve Arizona's transportation needs with the highest of standards. Our team works closely with the drivers to give customers the best experience.
With courteous drivers, industry leading technology, and the lowest per mile meter rate, it's no wonder why VIP Taxi is the chosen transportation provider for thousands of people everyday.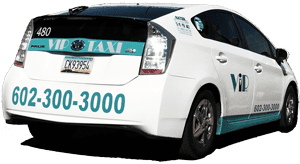 RIDE LOCAL to the airport with VIP Taxi
When you're booking a ride to the airport, you want a company that is reliable and trusted by our community. VIP Taxi is local, family owned and operated transportation company that has served Arizona for decades and continues to grow. They also offer flat rates, which means your ride is guaranteed to be that given, fixed cost, or less (if the meter shows a lower price), regardless of traffic. This is the epitome of ditching surge pricing. Download the VIP Taxi App, where you can view your reservation, track your driver, save your payment history, or even pay with CASH! call or text VIP Taxi at (602) 300-3000, or book online at VIPTaxi.com. Even better, download the VIP Taxi App, where you can save your payment info, track/contact driver, and view reservations. Support a local, family owned and operated company.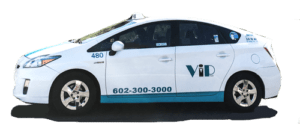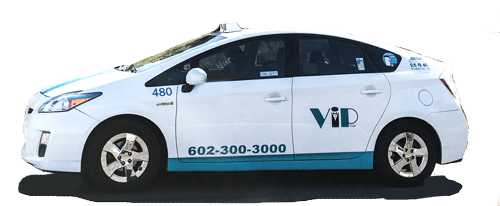 DO YOU LIKE THIS ARTICLE?
Sign up for email updates on our community's events, news, and VIP Taxi Special Offers.
Get a Flat Rate to PHX Sky Harbor Airport
Guaranteed Rate
Want a clear price on what your ride to the airport will cost? VIP Taxi offers customers flat rates to Phoenix Sky Harbor (PHX) based on the zip code of the pickup address. With VIP Taxi's flat rate, your ride is guaranteed to be that given, fixed cost or less (if the meter is shows a lower price), regardless of traffic! Simply enter the Zip Code of your pick up address, and voila!

Traveling with Children?
Children's Carseat Safety
Learn how VIP Taxi provides children's carseats to ensure the safety of your little ones!