Being hospitalized is usually a pretty stressful situation. You are never really prepared to deal with it, whether it is you or a family member that is not well. People have careers and responsibilities, which understandably, can be hard to drop at a moments notice.
When schedules are hectic, and no one is available to pick you or a loved one up from the hospital, a reliable and trusted transportation company can put your mind at ease.
VIP Taxi is a local, family-owned and operated transportation company in The Phoenix Metro Area* and Tucson, Arizona. Truly customer service centered, VIP has built a trusting and friendly reputation in the community. When you need non-emergency medical transportation, choose VIP.
---
*Metro Phoenix – Mesa, Tempe, Glendale, Gilbert, Phoenix, Paradise Valley, Scottsdale, Peoria, Avondale, Chandler, Fountain Hills, Arcadia, Uptown, Downtown, Ahwatukee
Rides Home From the Hospital: Why VIP is the best?
Know that you are taken care of with VIP Taxi
Our Drivers
VIP Drivers are what make us successful and grow. We take care of them, and give them all the support they need to provide you with amazing service!
Safe Drivers
Drivers must pass safe driver orientation prior to stepping behind the wheel of a VIP Taxi, which includes safety and customer service expectations that come with the VIP name. We want our drivers to succeed and providing a service at high standards is the best way.
If you want to be a VIP Driver click here to find out why people love driving for us!
Background Checks & Drug Tests
VIP Taxi holds drivers to the highest standards in order to keep our customers safe. VIP Taxi Drivers are required to undergo criminal background checks and drug tests. Our process differs from other companies that do not care about drivers' criminal activity, leaving riders vulnerable.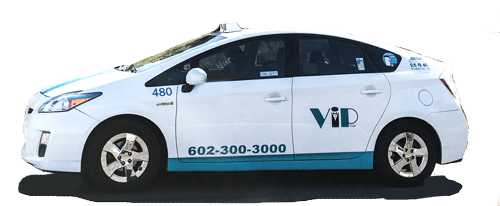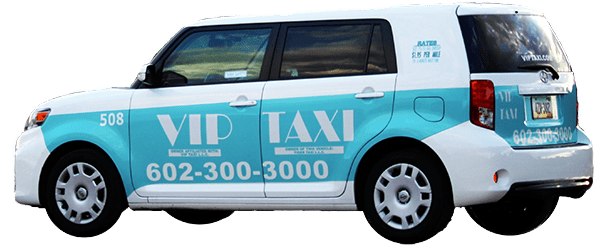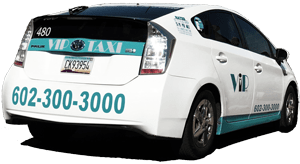 MAINTAINED VEHICLES
We provide our drivers with VIP Vehicles that are regularly maintained by our auto experts at

All-Fleet

, utilizing the skills of expert technicians and the most advanced equipment. Our vehicles are consistently checked to ensure VIP has the best cars on the road.
HD VIDEO/AUDIO SECURITY CAMERAS
EVERY VIP Taxi comes equipped with state-of-the-art live stream infrared camera systems that ensure the safety of both the customers and drivers. Driver speed and sudden stops are measured and reported back to headquarters to ensure our drivers are being safe
Interior Day/Night camera to view vehicle occupants

Exterior camera to see vehicle path

Live audio recording of driver & passenger interaction

Real-time inertia reporting to the dispatch office

Vehicle speed & GPS location reporting at all times
INSURANCE COVERAGE
VIP Taxis are required to have full insurance coverage to cover any event of an accident occurring. This differs from ride-sharing and other transportation companies.
Our Reputation in the Arizona Community
HOSPITAL ACCOUNTS
VIP Taxi works with many of The Valley's hospitals to set up transportation for their discharged patients. They know they can trust our drivers to be there for their patients.
If you are a case manager, or help with discharge at a hospital or medical facility – learn more about how we work together to get patients home safe here.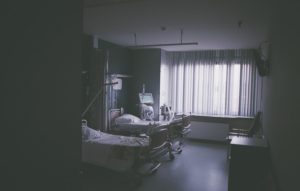 REGULAR APPOINTMENT RIDES
VIP Taxi is happy to provide patients that need to go to appointments on a regular basis. Getting you to your appointment on time, EVERY time, VIP Taxi has experience with regular customers, and has built trusting relationships with them, becoming part of their weekly routines.
If you, or a loved one needs regular transportation for doctor visits, therapy, or any other reoccurring medical appointments, VIP Taxi is the most reliable and experienced non-emergency medical transportation company.

VIP Taxi is a local, family owned and operated Arizona transportation company. It is our mission to serve Arizona's transportation needs with the highest of standards. Our team works closely with the drivers to give customers the best experience.
With courteous drivers, industry leading technology, and the lowest per mile meter rate, it's no wonder why VIP Taxi is the chosen transportation provider for thousands of people everyday.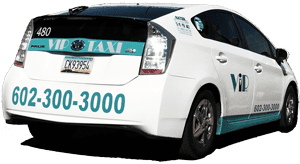 RIDE LOCAL to the airport with VIP Taxi
When you're booking a ride to the airport, you want a company that is reliable and trusted by our community. VIP Taxi is a local, family-owned, and operated transportation company that has served Arizona for decades and continues to grow. They also offer flat rates, which means your ride is guaranteed to be that given, fixed cost, or less (if the meter shows a lower price), regardless of traffic. This is the epitome of ditching surge pricing. Download the VIP Taxi App, where you can view your reservation, track your driver, save your payment history, or even pay with CASH! call or text VIP Taxi at (602) 300-3000, or book online at VIPTaxi.com. Even better, download the VIP Taxi App, where you can save your payment info, track/contact driver, and view reservations. Support a local, family-owned, and operated company.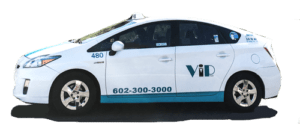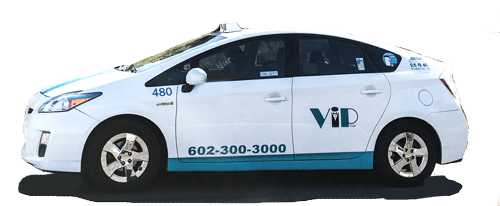 DO YOU LIKE THIS ARTICLE?
Sign up for email updates on our community's events, news, and VIP Taxi Special Offers.
Get a Flat Rate to PHX Sky Harbor Airport
Guaranteed Rate
Want a clear price on what your ride to the airport will cost? VIP Taxi offers customers flat rates to Phoenix Sky Harbor (PHX) based on the zip code of the pickup address. With VIP Taxi's flat rate, your ride is guaranteed to be that given, fixed cost or less (if the meter is shows a lower price), regardless of traffic! Simply enter the Zip Code of your pick up address, and voila!

Traveling with Children?
Children's Carseat Safety
Learn how VIP Taxi provides children's carseats to ensure the safety of your little ones!