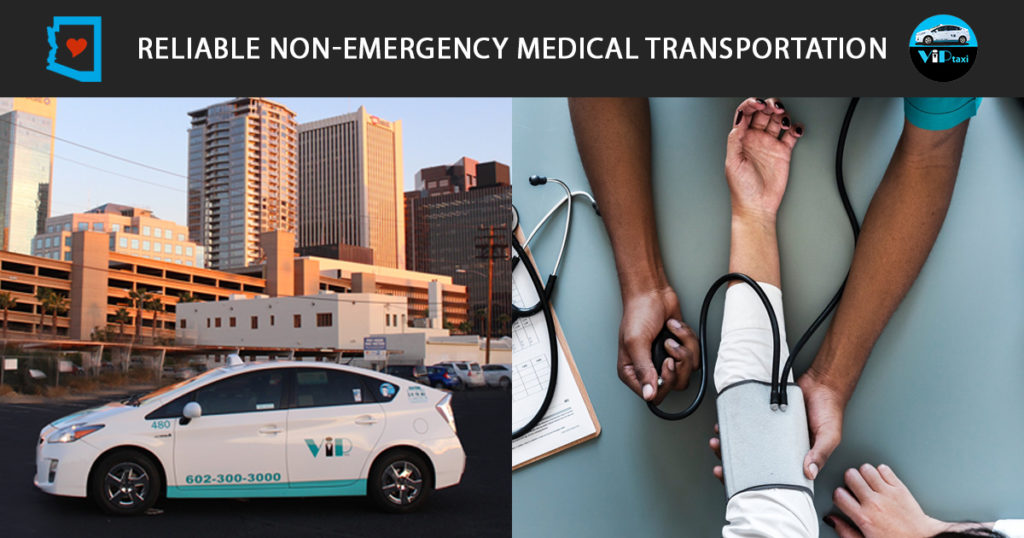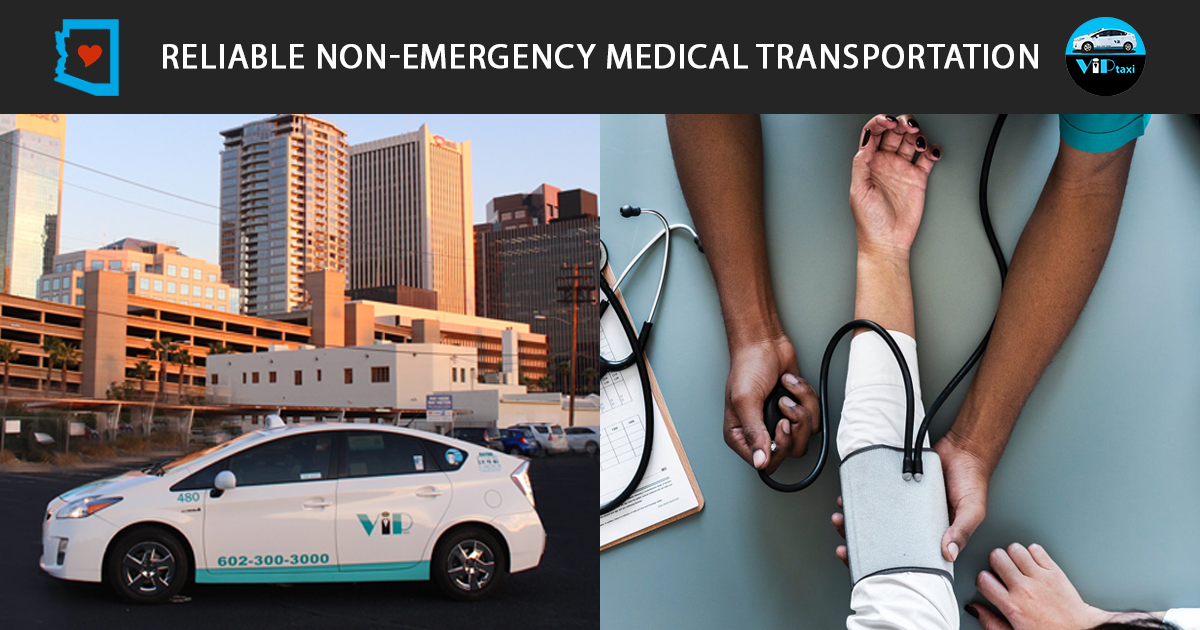 Making it to medical appointments and getting home from the hospital can be a task you don't want to have to put so much thought and effort into. Missing an appointment could mean you'd have to wait another few days to get a new one. This could compromise your health if you have a condition that urgently needs treatment, or is inconvenient if you have a busy schedule. Getting hospitalized can be unexpected & diminish your ability to drive. Learn why VIP Taxi is the number one choice for non-emergency medical transportation.
---
*Metro Phoenix – Mesa, Tempe, Glendale, Gilbert, Phoenix, Paradise Valley, Scottsdale, Peoria, Avondale, Chandler, Fountain Hills, Arcadia, Uptown, Downtown, Ahwatukee *Tucson Area – Oro Valley, Marana, Sahuarita, South Tucson, Casas Adobes, Catalina Foothills, Flowing Wells, Midvale Park, Tanque Verde, Tortolita, and Vail.
Explore Arizona with VIP Taxi. Rewards await!
Book a ride through our VIP Taxi App!
Get to Your Doctor's Appointment On Time
Perhaps you are unable to drive or do not have transportation for an important appointment with your healthcare provider. Maybe you have a family member that needs a ride, and you are unable to adjust your schedule to provide them with one. Arizonans trust VIP Taxi to get to appointments on time. With the convenience of booking online at VIPTaxi.com, Calling/Texting (602) 300-3000 for Phoenix, (520) 300-3000 for Tucson, or using the VIP Taxi App- you also get the freedom to pay with card, cash, VIP Gift Card, Apple/Google Pay, & more! Not to mention you get VIP Points that can be redeemed for amazing rewards!
Trusted By Arizona Hospitals
VIP Taxi is contracted with a number of The Valley's Top Hospitals & Medical Centers. Case Managers trust VIP Taxi & use them exclusively to book rides for patients ready for discharge home. We provide corporate accounts for hospitals for billing purposes, so that patients are taken care of through insurance or hospital billing & do not need to worry about payments at that immediate moment.
VIP also provides them with a Corporate account manager who takes care of any issues and special requests. We have a dedicated corporate line for business accounts making it easy for healthcare providers to reach VIP and take care of issues, inquiries, and reservations.
They know that VIP has the most reliable and safe rides for their patients that have been through a lot as is. If you are being discharged from the hospital, ask for VIP Taxi! If you are a hospital case manager an would like to learn more about VIP Corporate Accounts with monthly billing click here.
Passenger & Driver Safety
There is nothing more frustrating than to have your ride break down halfway to your destination. That is why we have our vehicles regularly maintained by expert technicians.
We have mobileye cameras that directly stream driver and passenger interaction in real time to our dispatch office. Feel safe with our real-time inertia reporting and speed and location tracking via GPS. In the unlikely event of an accident, VIP Taxi has full insurance coverage (unlike some companies & rideshares).
VIP Drivers are also highly reliable. They go through thorough background checks and drug tests so you will always feel secure during your trip. They also go through immersive driver training before getting behind the wheel of any VIP Vehicle.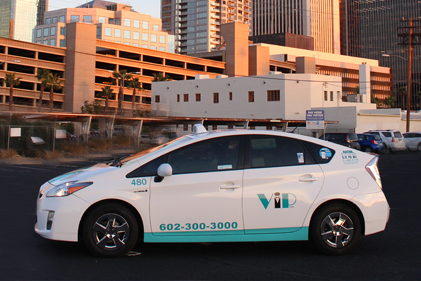 You can always rely on VIP Taxis to be punctual, safe and convenient for you. We treat you like VIP so you could get your needed medical treatment. Expect no less, always travel VIP. If you are affiliated with an Arizona Hospital or Medical Provider & would like to learn more about how VIP can work with you to provide patients with reliable transportation please contact VIP Corporate Accounts.
Riding VIP just got that much more rewarding! Book by Calling/Texting (602) 300-3000 for Phoenix or (520)300-3000 for Tucson, on VIPTaxi.com, or through the VIP Taxi App!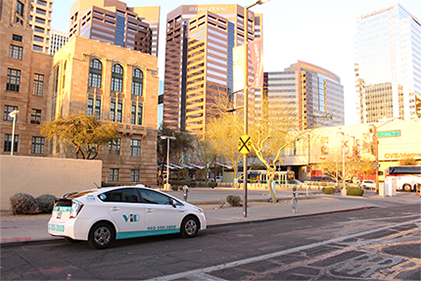 Traveling with Children? Children's Carseat Safety
Learn how VIP Taxi provides children's car seats to ensure the safety of your little ones!
SUPPORT LOCAL, RIDE VIP
At VIP, we take pride in being a LOCAL Arizona Business, and we love supporting other LOCAL Arizona Businesses. We love being part of the Arizona Community, and love doing our part in keeping them safe with reliable, trusted rides home. Don't drink and drive – Call, Text, Book Online, or Download the VIP Taxi App to #RideLocal and avoid Surge Pricing.
RIDE LOCAL to the Airport with VIP Taxi When you're booking a ride to the airport, you want a company that is reliable and trusted by our community. VIP Taxi is local, family owned and operated transportation company that has served Arizona for decades and continues to grow. They also offer flat rates, which means your ride is guaranteed to be that given, fixed cost, or less (if the meter shows a lower price), regardless of traffic. This is the epitome of ditching surge pricing. Download the VIP Taxi App, where you can view your reservation, track your driver, save your payment history, or even pay with CASH! call or text VIP Taxi at (602) 300-3000, or book online at VIPTaxi.com. Even better, download the VIP Taxi App, where you can save your payment info, track/contact driver, and view reservations. Support a local, family owned and operated company.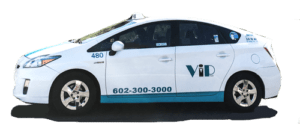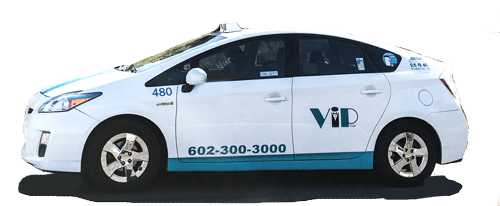 DO YOU LIKE THIS ARTICLE? Sign up for email updates on our community's events, news, and VIP Taxi Special Offers.
Get a Flat Rate to PHX Sky Harbor Airport Guaranteed Rate
Want a clear price on what your ride to the airport will cost? VIP Taxi offers customers flat rates to Phoenix Sky Harbor (PHX) based on the zip code of the pickup address. With VIP Taxi's flat rate, your ride is guaranteed to be that given, fixed cost or less (if the meter is shows a lower price), regardless of traffic! Simply enter the Zip Code of your pick up address, and voila!