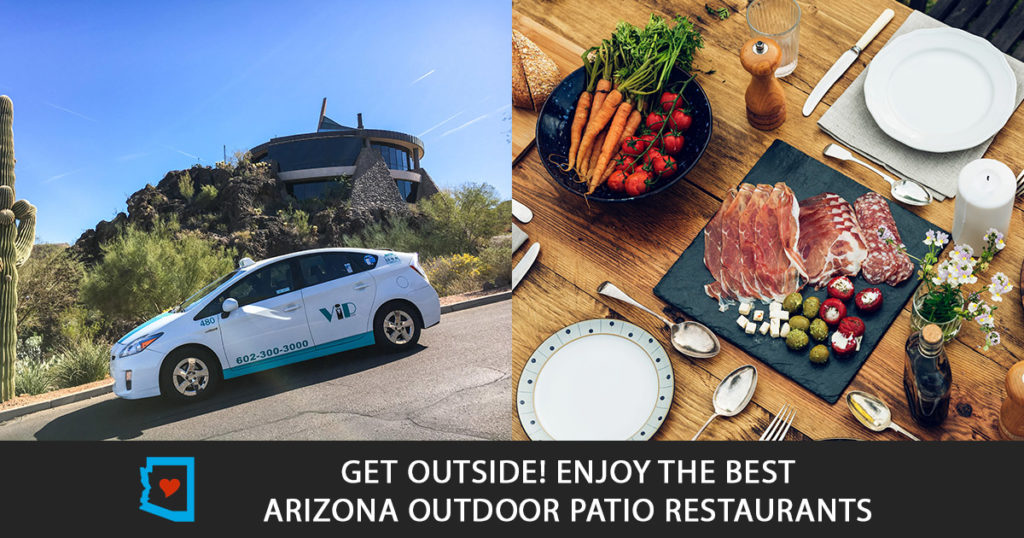 Spring is ending and summer is just around the bend. Before the weather turns horribly hot, get outside and enjoy the mild spring weather. One of the best ways to enjoy spring is to dine Al fresco. In no particular order, here are five  Arizona restaurants with outdoor patios you might like to visit.
---
*Metro Phoenix – Mesa, Tempe, Glendale, Gilbert, Phoenix, Paradise Valley, Scottsdale, Peoria, Avondale, Chandler, Fountain Hills, Arcadia, Uptown, Downtown, Ahwatukee *Tucson Area – Oro Valley, Marana, Sahuarita, South Tucson, Casas Adobes, Catalina Foothills, Flowing Wells, Midvale Park, Tanque Verde, Tortolita, and Vail.
Explore Arizona with VIP Taxi. Rewards await!
Book a ride through our VIP Taxi App!
Located at 5200 E. Camelback Rd. Phoenix, T. Cooks boasts a huge outdoor area with one courtyard and two patios. The outdoor dining spaces are surrounded by bougainvillea and citrus trees and one patio has an excellent view of the Camelback Mountains. Despite that, you would still need to call or book online ahead of time to get a seat since the place is always full. The menu offers bold Mediterranean flavors particularly with regional influences from Greece, Italy, and Spain. They also offer rich desserts and wine with rare bottles from global vineyards. (photo from T. Cooks)
The freshest of ingredients cooked with age-old cooking traditions, this is what makes Lon's taste unique. Many ingredients are harvested directly from Hermosa Inn's onsite garden. A sommelier is always available to recommend the best wine to go with your order. The Outdoor dining area is found on the garden area with trees and a fountain, and also offers a view of Camelback Mountain in the distance. Lon's is located at 5532 North Palo Cristi Road, Paradise Valley. (Photo from Lon's)
The House of Tricks started out with a single refurbished house. When Robert Trick and his wife Robin expanded and bought the neighboring house, he converted the space in between the two buildings into a garden and brick patio for outdoor dining. The garden which includes a goldfish pond is maintained by his own mother Mary Trick. The House of Tricks offers Contemporary American menus prepared from the freshest ingredients available. You can find the House of Tricks at 114 East Seventh Street, Tempe. (Photo from House of Tricks)
If you have a hankering for some Spanish dishes like paella or Jamon Iberico, visit Talavera in 10600 E Crescent Moon Dr. Scottsdale. The Spanish Steakhouse also has a wide selection of tapas perfect if you are craving for authentic Latin flavor. Talavera gives a desert hideaway feel despite its close proximity to Scottsdale. The restaurant's patio offers a wonderful view of the desert and the Pinnacle Peak in the distance. (Photo from Talavera)
Located in 3243 North Third Street, Phoenix, one of Ocotillos main attractions is its abundance of outdoor dining areas. There is Lucy's lawn, the mesquite terrace, the chef's garden and of course the beer garden. The modern architecture is designed to blend into the desert landscape instead of standing out. Just like it's architecture, Ocotillo's menu is contemporary American that pays homage to the true Arizona style of cooking. (Photo from Ocotillo)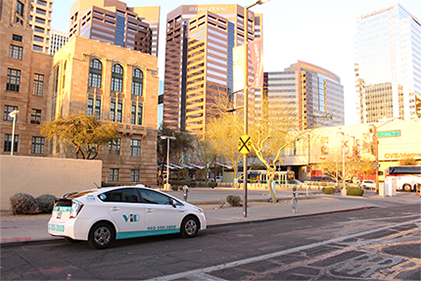 So whatever your taste buds crave, you can find a place to enjoy dining outdoors in and around Phoenix. Book a VIP Taxi now and visit these unique restaurants. Enjoy the different tastes and ambiance of the various restaurants that offer outdoor dining spaces. Enjoy the spring weather while it lasts.

Traveling with Children? Children's Carseat Safety
Learn how VIP Taxi provides children's car seats to ensure the safety of your little ones!
SUPPORT LOCAL, RIDE VIP
At VIP, we take pride in being a LOCAL Arizona Business, and we love supporting other LOCAL Arizona Businesses. We love being part of the Arizona Community, and love doing our part in keeping them safe with reliable, trusted rides home. Don't drink and drive – Call, Text, Book Online, or Download the VIP Taxi App to #RideLocal and avoid Surge Pricing.
RIDE LOCAL to the Airport with VIP Taxi When you're booking a ride to the airport, you want a company that is reliable and trusted by our community. VIP Taxi is local, family owned and operated transportation company that has served Arizona for decades and continues to grow. They also offer flat rates, which means your ride is guaranteed to be that given, fixed cost, or less (if the meter shows a lower price), regardless of traffic. This is the epitome of ditching surge pricing. Download the VIP Taxi App, where you can view your reservation, track your driver, save your payment history, or even pay with CASH! call or text VIP Taxi at (602) 300-3000, or book online at VIPTaxi.com. Even better, download the VIP Taxi App, where you can save your payment info, track/contact driver, and view reservations. Support a local, family owned and operated company.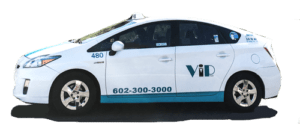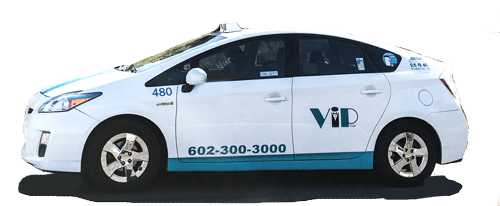 DO YOU LIKE THIS ARTICLE? Sign up for email updates on our community's events, news, and VIP Taxi Special Offers.
Get a Flat Rate to PHX Sky Harbor Airport Guaranteed Rate
Want a clear price on what your ride to the airport will cost? VIP Taxi offers customers flat rates to Phoenix Sky Harbor (PHX) based on the zip code of the pickup address. With VIP Taxi's flat rate, your ride is guaranteed to be that given, fixed cost or less (if the meter is shows a lower price), regardless of traffic! Simply enter the Zip Code of your pick up address, and voila!