Make 2021 a year of redemption and good food, whether you're looking to simply stay home or go out and dine. While the pandemic is not over yet, there are still places you can visit safely and order from. Here are a few of the best places to dine in Arizona with outdoor dining options.
---
VIP TAXI serves the Metro Phoenix & Tucson Areas
*Metro Phoenix — Mesa, Tempe, Glendale, Gilbert, Phoenix, Paradise Valley, Scottsdale, Peoria, Avondale, Chandler, Fountain Hills, Arcadia, Uptown, Downtown, Ahwatukee *Tucson Area — Oro Valley, Marana, Sahuarita, South Tucson, Casas Adobes, Catalina Foothills, Flowing Wells, Midvale Park, Tanque Verde, Tortolita, and Vail.
Joe's Farm Grill
3000 E Ray Rd, Bldg 1, Gilbert
Once featured on the Food Network's Drive-ons, Diners and Dives with Guy Fieri, Joe's Farm Grill offers a wide selection of delicious meals with ingredients fresh from their 12-acre farm across the street straight on to the grill. They're a local favorite for their incredible breakfast menu, and their burgers and pizzas continue to garner amazing reviews. One satisfied customer recommends their Farm Burger with a side order of onion rings. Top it off with their Chocolate Caramel Turtle Cheesecake and it's a celebration fit for a year of new beginnings!
Celebrate your birthday in Gilbert. Joe's Farm Grill offers free birthday meals (dine-in only).
Fate Brewing Company
201 E Southern Ave, Ste 111, Tempe
Established in 2012, Tempe's Fate Brewing Company provides a much raved about customer service and amazing meals to pair with their choice list of draft beers, wines, and cocktails. Bartenders even let you taste their beers so you could properly figure out what to get. We recommend a glass of their Fateless Tiny IPA to go with an ahi salad or keylime pie.
Since the beginning of the global health crisis, the crew at the Tempe branch's been working extra hard at keeping a safe and clean environment, constantly letting customers know about their sanitation practices for reassurance. Learn about their Happy Hour Specials.
Arizona Wilderness DTPHX
201 E Roosevelt St, Phoenix
At the Arizona Wilderness DTPHX Beer Garden, everything is fresh! From their delicious and creative brugers to their chicken quesadillas, you'll realize right away why they're been such a successful local favorite. Their staff and crew bring with them an energetic vibe to what has otherwise been a difficult time for everybody, but that also means that sitting inside can get pretty loud. Dine in their spacious outdoor area for a more casual experience.
Build your own burger with a free pint! And don't forget to try their Duck Fat Fries with aioli sauce. They're to quack for!
Three Canyon Beer and Wine Garden 
4999 N Sabino, Canyon Rd, Tucson
Put your mind at ease with craft beers and fine wine at Three Canyon's relaxing and spacious garden with a view. Pair that with some great burgers, pulled pork sandwiches, and nachos, and we're kicking off 2021 with the ultimate start. Ask for what's on tap and choose from a wide variety of beers. The staff keeps everything clean and comfortable for their customers, and you'll see free sanitizers at every corner.
Happy hour starts from 3 PM to 6 PM, Tuesday through Friday and all day on Sunday!
The Boxyard
238 N 4th Ave, Tucson
Four restaurants owned by local entrepreneurs, two full wine and beer bars, and a coffee shop all at the Boxyard in downtown Tucson! This dog-friendly food hub offers a unique outdoor dining experience with epic views and countless vantage points of their expansive illuminated courtyard giving you open-area seating so you can enjoy that homey Tucson air. Drink specials rotate each week. Choose whether you feel like eating Vietnamese, Indian, Mexican, and Italian!
Hand sanitizers are conveniently located around the area, and wearing masks is enforced when you're not at your table.
If you're planning on going out for an amazing Arizona meal, it's important to have reliable and sanitized transportation at all times, especially when you start indulging. Booking a Phoenix and Tucson taxi is easy with Arizona's local, family-owned and operated VIP Taxi. Book online or through the VIP mobile app when you're looking to explore Arizona's rich culinary scene and give yourself a fresh start this new year. You can also call (602)/(520) 300-3000 anytime to book.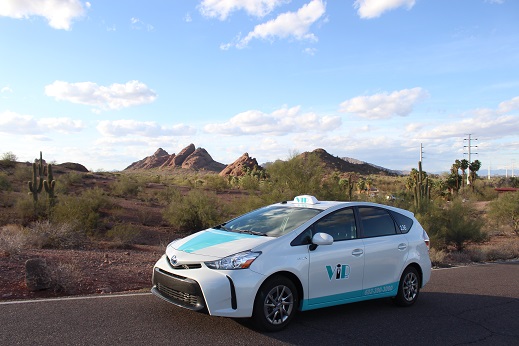 Our COVID-19 Response
To ensure that VIP Taxi provides you with the safest rides possible, we see to it that our vehicles are professionally sanitized after every ride. Passengers get full access to free hand sanitizer, and we offer cashless payment options to keep passengers and drivers safe. Read more about VIP Taxi's COVID-19 safety measures.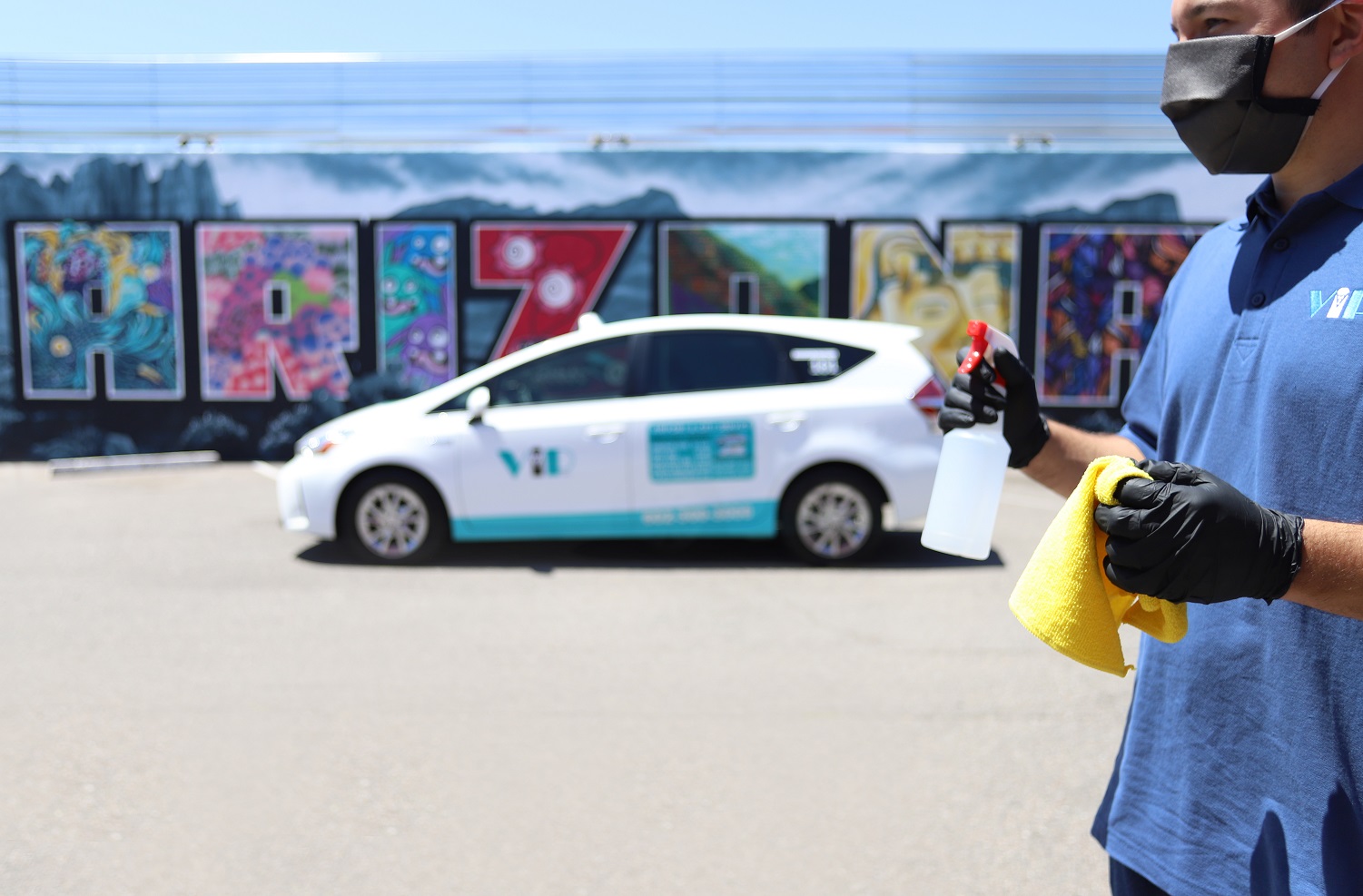 Arizona Trusts VIP Taxi
Our commitment to safety and reliability has set us apart over the years in Phoenix & Tucson, Arizona. That's why we're trusted by Arizona commuters, patients, hospitals and providers in providing the safest ride in Arizona. 
Whether transportation is needed for grocery shopping, pharmacies, medical appointments, or any destination- VIP Taxi is here to serve your specific needs. Thank you for supporting a local, family owned & operated company.
RIDE LOCAL to the Airport with VIP Taxi
When you're booking a ride to the airport, you want a company that is reliable and trusted by our community. VIP Taxi is local, family owned and operated transportation company that has served Arizona for decades and continues to grow. Download the VIP Taxi App, where you can view your reservation, track your driver, save your payment history, or even pay with CASH! call or text VIP Taxi at (602) 300-3000, or book online at VIPTaxi.com. Even better, download the VIP Taxi App, where you can save your payment info, track/contact driver, and view reservations. Support a local, family owned and operated company.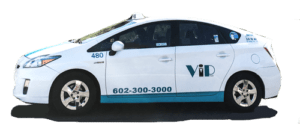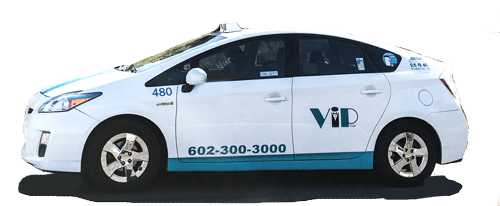 DO YOU LIKE THIS ARTICLE? Sign up for email updates on our community's events, news, and VIP Taxi Special Offers.