Let's face it, 2020 hasn't exactly been our year, especially considering health. The pandemic has gotten all of us more concerned with our health and the wellness of those close to us, and welcoming in the New Year with a fresh healthy start has become top priority. As this year thankfully draws to a close, patients of Metro Phoenix and Tucson are anxious to get to their local providers' clinics to squeeze in some last minute check-ups and appointments for the year.
How will you be living a healthier lifestyle in 2021? Here are some tips to consider when planning for a new, healthier year:
---
VIP TAXI serves the Metro Phoenix & Tucson Areas
*Metro Phoenix — Mesa, Tempe, Glendale, Gilbert, Phoenix, Paradise Valley, Scottsdale, Peoria, Avondale, Chandler, Fountain Hills, Arcadia, Uptown, Downtown, Ahwatukee *Tucson Area — Oro Valley, Marana, Sahuarita, South Tucson, Casas Adobes, Catalina Foothills, Flowing Wells, Midvale Park, Tanque Verde, Tortolita, and Vail.
Stay Home if You're Sick
As recommended by the Centers for Disease Control (CDC), individuals that are feeling sick should stay home at least 24 hours after fever above 100 degrees.
Plan Ahead for Maintaining Health
Schedule appointments ahead of time. Plan for your annual checkups, regular appointments, and medical treatments and procedures. If you are unable to drive, easily set up recurring trips through VIP Taxi's online booking or mobile app.
Take Time to Safely Spend Time Out of the House
2020 was a rough year. The peak of the pandemic confined us to our homes during one of the hottest recorded temperatures in Arizona. Now that the weather is tolerable, Arizonans are lucky to have so many outdoor activities and so many events that are adapting to COVID safety guidelines. As many of us have developed cabin fever from being at home so much and being unable to travel, enjoying our state is more rewarding than ever. As long as done safely, getting out of the house can be very beneficial to one's mental health.
As more people are going out, many times indulging in a drink or two, VIP Taxi is here to provide a safe option for transportation around Phoenix and Tucson.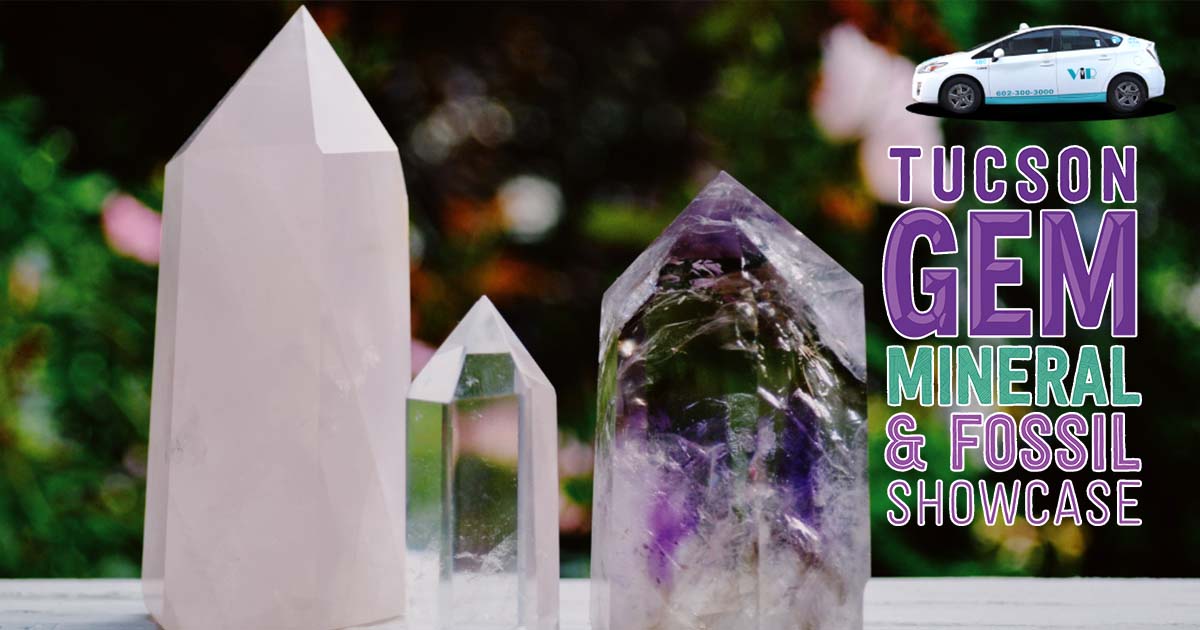 Featured Event: The Tucson Gem Show
Consider arranging accommodations and transportation ahead of time for the most anticipated winter event in Tucson. The Tucson Gem, Mineral, and Fossil Showcase features hundreds of displays from local vendors. From ancient to modern, explore exhibits that shine for every budget and taste. Tucson transforms into a shopper's paradise of gems, fossils, beads, crystals, and more from January to February.
Planning on attending the upcoming Tucson Gem Showcase in January 2021? Use VIP Taxi to get around town. Call, Book Online, or Download VIP Taxi App.
Arizona's Safest, Sanitized, Most Reliable Transportation
Staying healthy consists of listening and taking care of your body's physical health, along with addressing your mental health needs. Whether you need Non-Emergency Medical Transportation (NEMT) for medical appointments, or if you need to blow off some steam, get out of the house with some safe leisurely activities, VIP Taxi provides you with transportation with the highest COVID safety standards in Arizona.
Book Local With VIP Taxi
Book airport or local transportation ahead of time with Metro Phoenix and Tucson's most trusted Local, Family Owned and Operated transportation company. VIP Taxi provides the safest and most reliable rides in Arizona. If you find yourself in Tucson, be sure to reserve a ride with VIP Taxi by calling (520) 300-3000, using the free VIP Taxi mobile app, or booking online. Contact us for free ride estimates.
Earn Rewards With Every Ride
Get gift cards, movies, experiences, and more through our Reward Points Program. Gain 150 complimentary points when you join and automatically get points for any non-account trip made with VIP Taxi. Learn more about our VIP Reward Points program and how to get started.
Our COVID-19 Response
To ensure that VIP Taxi provides you with the safest rides possible, we see to it that our vehicles are professionally sanitized after every ride. Passengers get full access to free hand sanitizer, and we offer cashless payment options to keep passengers and drivers safe. Read more about VIP Taxi's COVID-19 safety measures.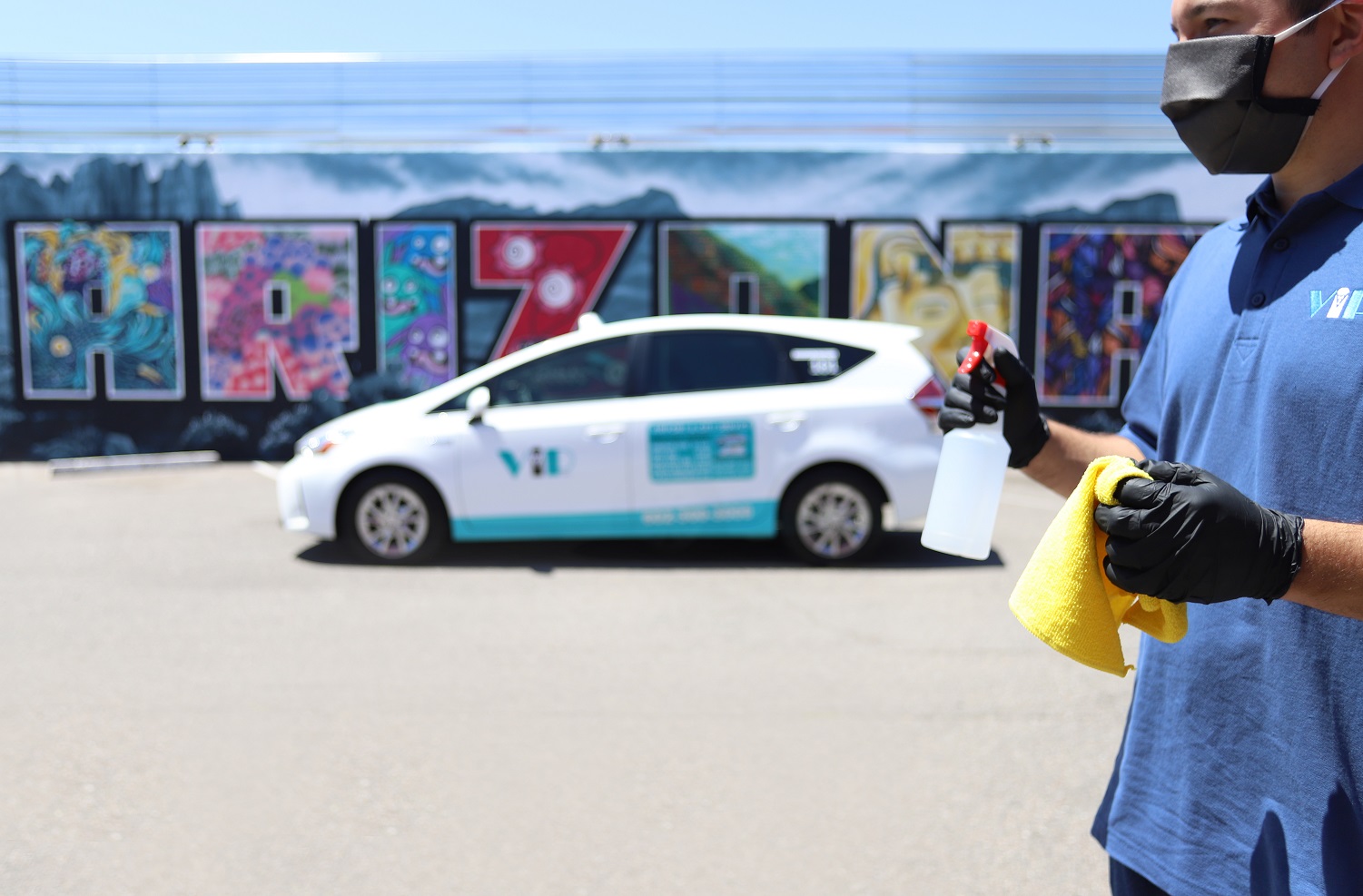 Arizona Trusts VIP Taxi
Our commitment to safety and reliability has set us apart over the years in Phoenix & Tucson, Arizona. That's why we're trusted by Arizona commuters, patients, hospitals and providers in providing the safest ride in Arizona. 
Whether transportation is needed for grocery shopping, pharmacies, medical appointments, or any destination- VIP Taxi is here to serve your specific needs. Thank you for supporting a local, family owned & operated company.
RIDE LOCAL to the Airport with VIP Taxi
When you're booking a ride to the airport, you want a company that is reliable and trusted by our community. VIP Taxi is local, family owned and operated transportation company that has served Arizona for decades and continues to grow. Download the VIP Taxi App, where you can view your reservation, track your driver, save your payment history, or even pay with CASH! call or text VIP Taxi at (602) 300-3000, or book online at VIPTaxi.com. Even better, download the VIP Taxi App, where you can save your payment info, track/contact driver, and view reservations. Support a local, family owned and operated company.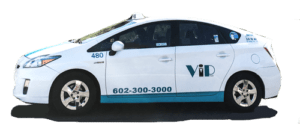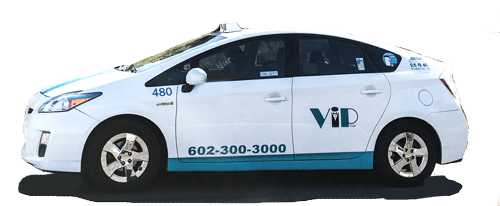 DO YOU LIKE THIS ARTICLE? Sign up for email updates on our community's events, news, and VIP Taxi Special Offers.