VIP Taxi has always been committed to giving the safest and smoothest rides for both individuals' and medical businesses' needs, preserving the values that we hold: to give safe, premium-quality rides all over Metro Phoenix and Tucson.
That's why hospitals and medical offices fully trust VIP Taxi to give rides to patients, especially in a pandemic, offering excellent services to cater to the needs of patients of hospitals who need to address their high-transportation needs.
---
VIP TAXI serves the Metro Phoenix & Tucson Areas
*Metro Phoenix — Mesa, Tempe, Glendale, Gilbert, Phoenix, Paradise Valley, Scottsdale, Peoria, Avondale, Chandler, Fountain Hills, Arcadia, Uptown, Downtown, Ahwatukee *Tucson Area — Oro Valley, Marana, Sahuarita, South Tucson, Casas Adobes, Catalina Foothills, Flowing Wells, Midvale Park, Tanque Verde, Tortolita, and Vail.
NEMT With VIP Taxi
We work with numerous hospitals and medical providers in Arizona through our non-emergency medical transportation (NEMT) services. Whether it's getting patients home from hospital stays or giving them rides to their medical procedures or tests, rest assured that patients get to their destination safely with VIP Taxi. We work directly with hospital care managers for easy transportation arrangements, catering to the needs of Arizona patients.
A Dedicated Corporate Line & Online Booking Account
To make sure patients get to and from medical establishments safely without worry, medical corporate accounts can book, track, contact drivers, and more with VIP's Online Booking tool. We also have a dedicated corporate line that's ready to address inquiries, among others, especially when it comes to easy access to reservations. A dedicated corporate line caters exclusively to every hospital's own business account.
For any issues with your account, our corporate account managers are fully ready to handle any of your concerns. For special requests, vouchers, and custom transportation quotes, you can easily get hold of your account manager to deal with your needs.
The Most Qualified Drivers
Our drivers at VIP Taxi ensure safety and convenience throughout the way, offering your patients the smoothest rides possible. We make sure that VIP drivers are trained and background-checked for security and that they comply with the proper certifications and requirements before they are allowed to handle corporate passengers. Vehicles are also equipped with video/audio recording for passengers and driver security and safety.
Staying Safe During COVID-19
Not only are VIP vehicles equipped with safety features like inertia/sudden stop monitoring and sanitized after every ride, but passengers and drivers are also provided with free use of hand sanitizer and drivers wear masks. Learn more about the extra measures we've taken in response to COVID-19: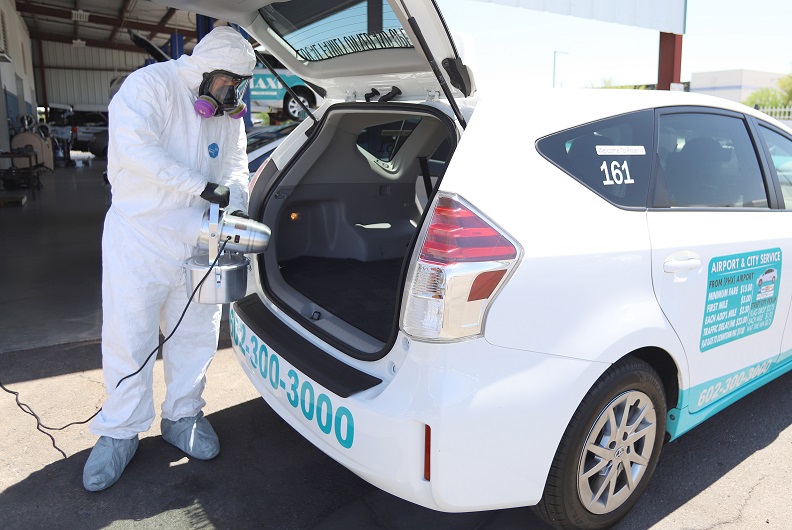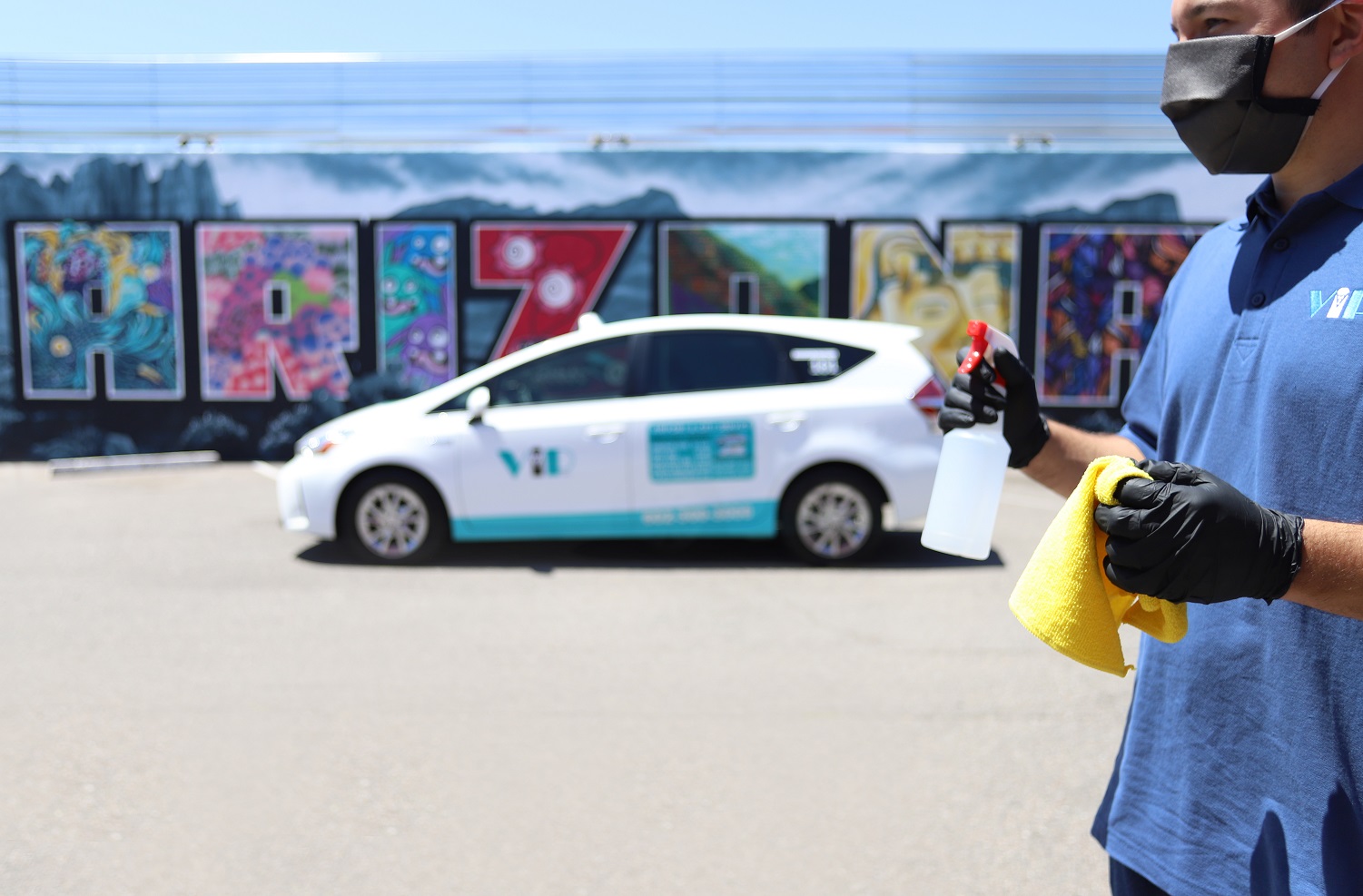 SIGN UP WITH VIP Taxi
Our commitment to providing patients with excellent rides extends to you as a medical worker. We aim to always address your high-transportation needs with professionalism. That's why we're trusted by many hospitals and providers in providing the safest ride in Arizona.
Make your job easier, while providing patients with better experiences in transportation. Sign up for a corporate account today with VIP Taxi.
RIDE LOCAL to the Airport with VIP Taxi
When you're booking a ride to the airport, you want a company that is reliable and trusted by our community. VIP Taxi is local, family owned and operated transportation company that has served Arizona for decades and continues to grow. They also offer flat rates, which means your ride is guaranteed to be that given, fixed cost, or less (if the meter shows a lower price), regardless of traffic. This is the epitome of ditching surge pricing. Download the VIP Taxi App, where you can view your reservation, track your driver, save your payment history, or even pay with CASH! call or text VIP Taxi at (602) 300-3000, or book online at VIPTaxi.com. Even better, download the VIP Taxi App, where you can save your payment info, track/contact driver, and view reservations. Support a local, family owned and operated company.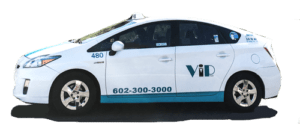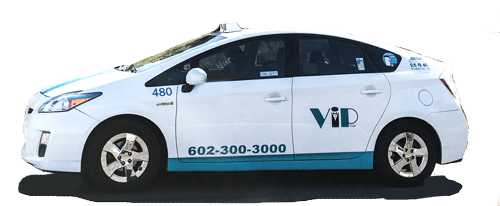 DO YOU LIKE THIS ARTICLE? Sign up for email updates on our community's events, news, and VIP Taxi Special Offers.
Get a Flat Rate to PHX Sky Harbor Airport Guaranteed Rate
Want a clear price on what your ride to the airport will cost? VIP Taxi offers customers flat rates to Phoenix Sky Harbor (PHX) based on the zip code of the pickup address. With VIP Taxi's flat rate, your ride is guaranteed to be that given, fixed cost or less (if the meter is shows a lower price), regardless of traffic! Simply enter the Zip Code of your pick up address, and voila!