Seniors have certain needs, especially when it comes to transportation. A lack of safe transportation options can be detrimental to seniors that need to get around for groceries, medical care and more. For many seniors that are unable to drive, the feeling of independence, having the freedom to go wherever they want, whenever they want, can make all the difference.
---
VIP TAXI serves the Metro Phoenix & Tucson Areas
*Metro Phoenix — Mesa, Tempe, Glendale, Gilbert, Phoenix, Paradise Valley, Scottsdale, Peoria, Avondale, Chandler, Fountain Hills, Arcadia, Uptown, Downtown, Ahwatukee *Tucson Area — Oro Valley, Marana, Sahuarita, South Tucson, Casas Adobes, Catalina Foothills, Flowing Wells, Midvale Park, Tanque Verde, Tortolita, and Vail.
Fulfilling a Need
In today's chaotic climate due to the pandemic, family members and caregivers may not always be available to drive seniors to their regular medical visits or grocery store, so finding a safe, trustworthy transportation option becomes a pressing concern for many seniors out there.
When They Need Extra Care
Utilizing a company that specializes in non-emergency medical transportation (NEMT) provides passengers with trained drivers that work with Arizona's top hospitals and medical establishments.
Seniors, and their families, can trust that they're in good hands.
Make Safety a Priority
Senior transportation from VIP Taxi offers enhanced safety providing vehicles equipped with video/audio monitoring and sudden stop/inertia monitoring to ensure safe driver performance.
Drivers undergo criminal background checks and drug tests to ensure each passenger's safety. We also make sure that they are well-trained in serving senior customers, making the rides as hassle-free as possible.
Book Senior Transportation With VIP Taxi
VIP Taxi is here to serve seniors with access to the safest rides around Arizona, whether they need to head over to the clinic for appointments or when they need to get to their basic needs. Senior care homes trust VIP Taxi for senior transportation when they need it.
Contact us for free ride estimates and book with VIP Taxi today.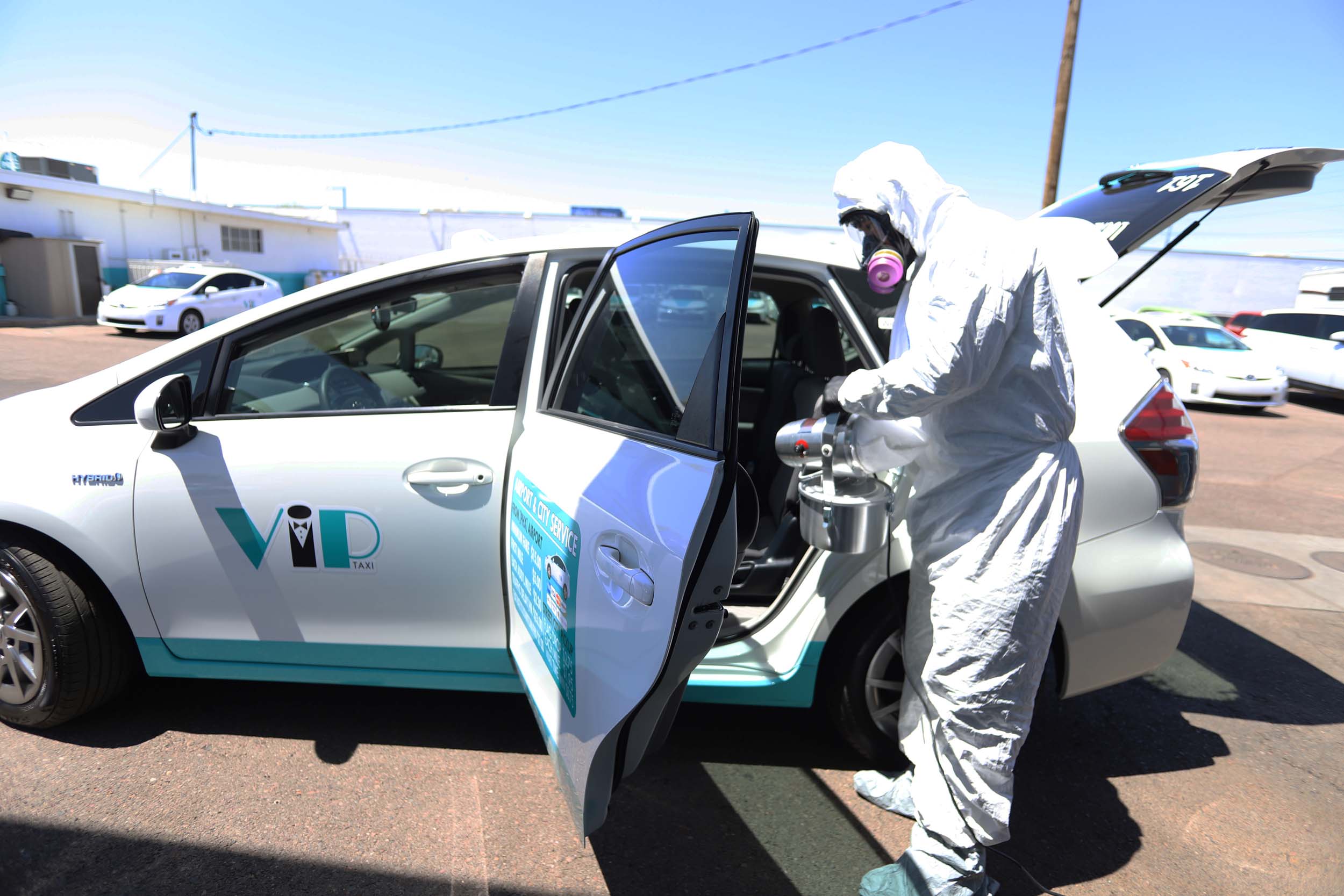 VIP Reward Points
Supporting local has never been so rewarding. Seniors can earn points with every ride through the VIP Reward Points Program.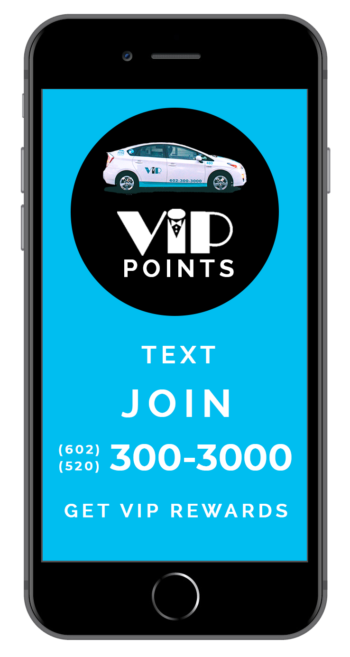 A NEW WAY TO JOIN VIP REWARD POINTS
TEXT
JOIN

Get 150 complimentary points once you join and automatically
get points for any non-account trip taken with VIP Taxi.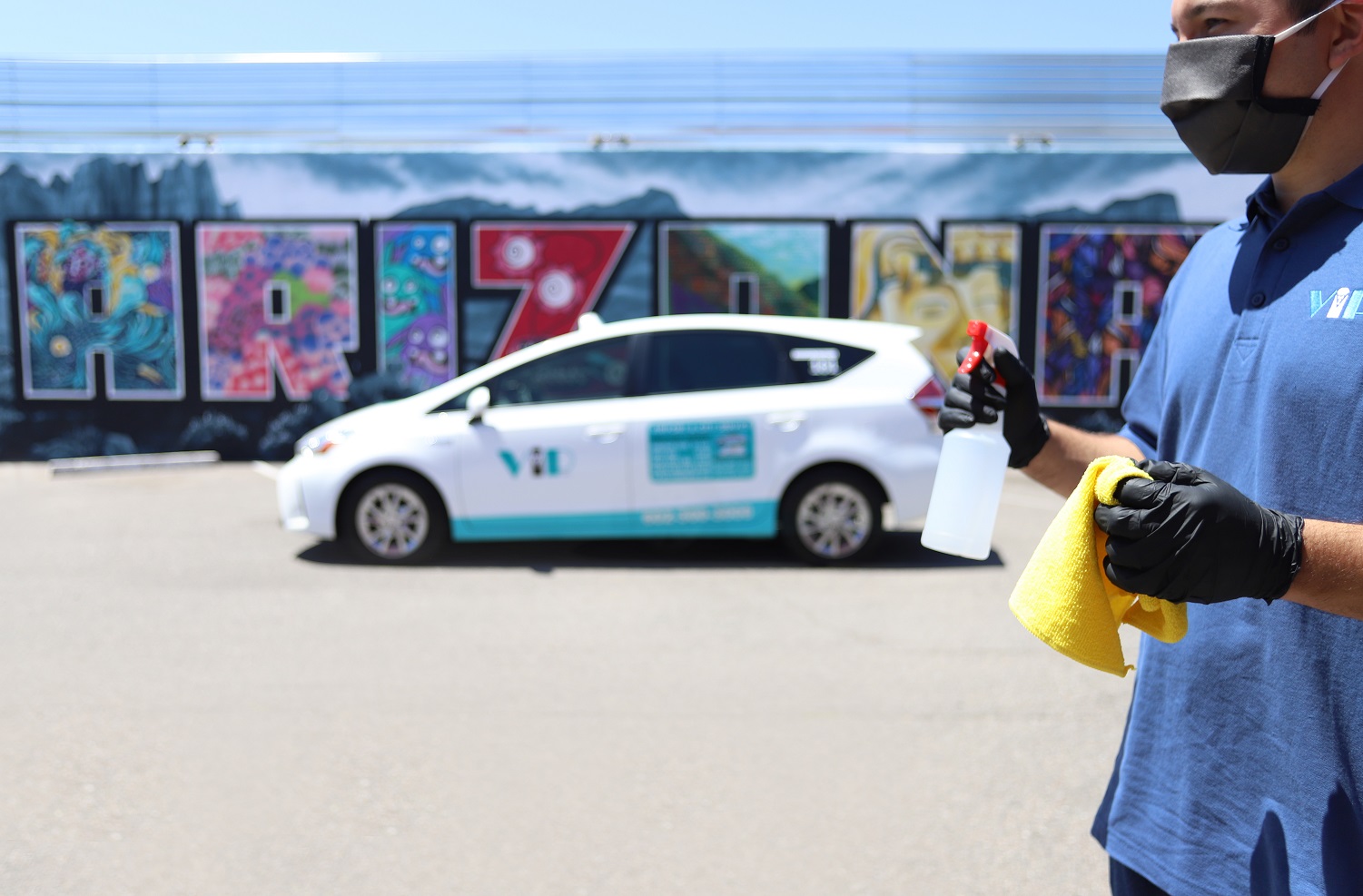 Arizona Trusts VIP Taxi
Our commitment to safety and reliability has set us apart over the years in Phoenix & Tucson, Arizona. That's why we're trusted by Arizona commuters, patients, hospitals and providers in providing the safest ride in Arizona. 
Whether transportation is needed for grocery shopping, pharmacies, medical appointments, or any destination- VIP Taxi is here to serve your specific needs. Thank you for supporting a local, family owned & operated company.
RIDE LOCAL to the Airport with VIP Taxi
When you're booking a ride to the airport, you want a company that is reliable and trusted by our community. VIP Taxi is local, family owned and operated transportation company that has served Arizona for decades and continues to grow. Download the VIP Taxi App, where you can view your reservation, track your driver, save your payment history, or even pay with CASH! call or text VIP Taxi at (602) 300-3000, or book online at VIPTaxi.com. Even better, download the VIP Taxi App, where you can save your payment info, track/contact driver, and view reservations. Support a local, family owned and operated company.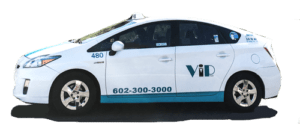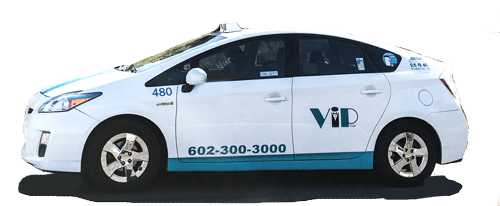 DO YOU LIKE THIS ARTICLE? Sign up for email updates on our community's events, news, and VIP Taxi Special Offers.