Staying healthy is more important than ever. Missing medical appointments can be detrimental to your health, as untreated health issues can develop into more serious problems. Availability of providers can be in-demand, leaving you to reschedule missed appointments too far out. It's very important to arrange transportation ahead of time, with a company that has experience with medical transportation and also has high standards in sanitation.
---
VIP TAXI serves the Metro Phoenix & Tucson Areas
*Metro Phoenix — Mesa, Tempe, Glendale, Gilbert, Phoenix, Paradise Valley, Scottsdale, Peoria, Avondale, Chandler, Fountain Hills, Arcadia, Uptown, Downtown, Ahwatukee *Tucson Area — Oro Valley, Marana, Sahuarita, South Tucson, Casas Adobes, Catalina Foothills, Flowing Wells, Midvale Park, Tanque Verde, Tortolita, and Vail.
Non-Emergency Medical Transportation (NEMT)
It's easy for patients around Tucson to get to their appointments and procedures with non-emergency medical transportation options like VIP Taxi. They're experienced in transportation for those who have important medical visits to clinics, hospitals, and other medical facilities.
When Do You Need Non-Emergency Medical Transportation?
Instances where family members or friends have other matters to attend to, and are unavailable to provide transportation, is where Non-Emergency Medical Transportation (NEMT) comes into play for those unable to drive themselves. NEMT is useful for patients who cannot drive and want more independence when needing to get to desired destinations. Many patients that are getting discharged from the hospital utilize NEMT to get home. 
Is NEMT Available in Tucson?
Yes, VIP Taxi is Tucson's trusted Non-Emergency Medical Transportation (NEMT), working with Arizona's top hospitals, assisted living and medical facilities in the Metro Tucson & Phoenix areas. 
Book NEMT With VIP Taxi
Patients can easily book, track, manage and pay for medical rides online, through the VIP Taxi App, or by simply calling (520) 300-3000 anytime, 24/7. Contact us for free ride estimates.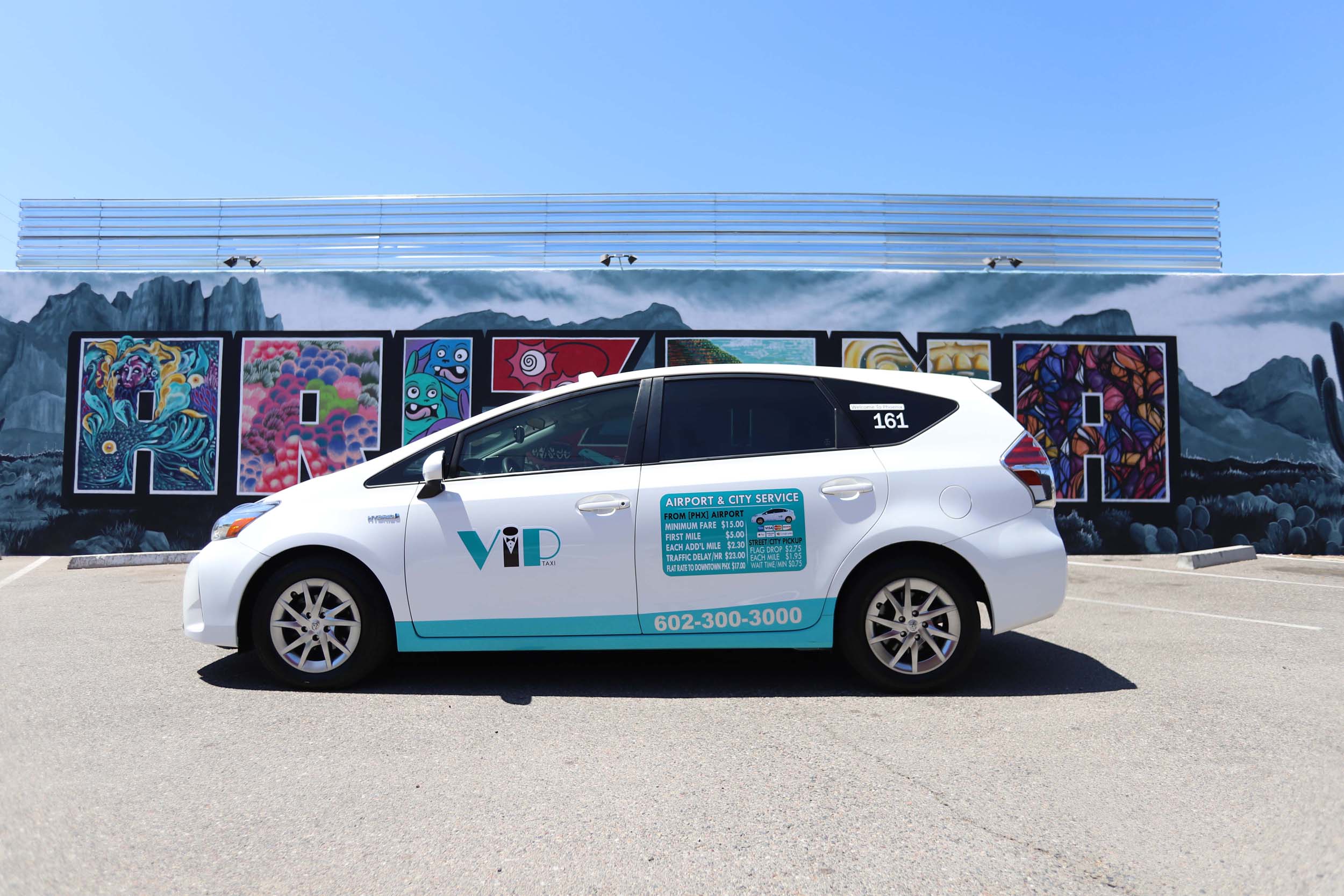 Corporate Accounts: Medical Facilities
VIP Taxi works with numerous hospitals and medical providers to get patients to their medical appointments or from hospital stays. If you're in need of reliable transportation, our team works directly with hospital care managers for easy transportation arrangements, especially for patients in Tucson awaiting discharges. 
Work for a Medical Facility? Take advantage of VIP Corporate Accounts to easily manage multiple patient rides online.
Our COVID-19 Protocol
We make sure that we keep our vehicles sanitized after every ride to keep our passengers safe and healthy throughout the way. We've taken extra steps in precautions so that we protect both our drivers and passengers. Read more about what we're doing during the pandemic.
Book a ride with VIP Taxi now.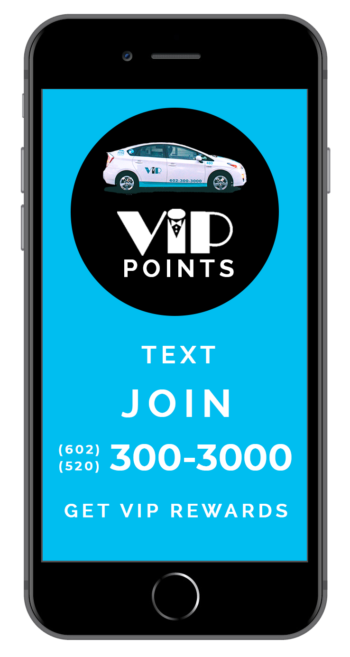 A NEW WAY TO JOIN VIP REWARD POINTS
TEXT
JOIN

Get 150 complimentary points once you join and automatically
get points for any non-account trip taken with VIP Taxi.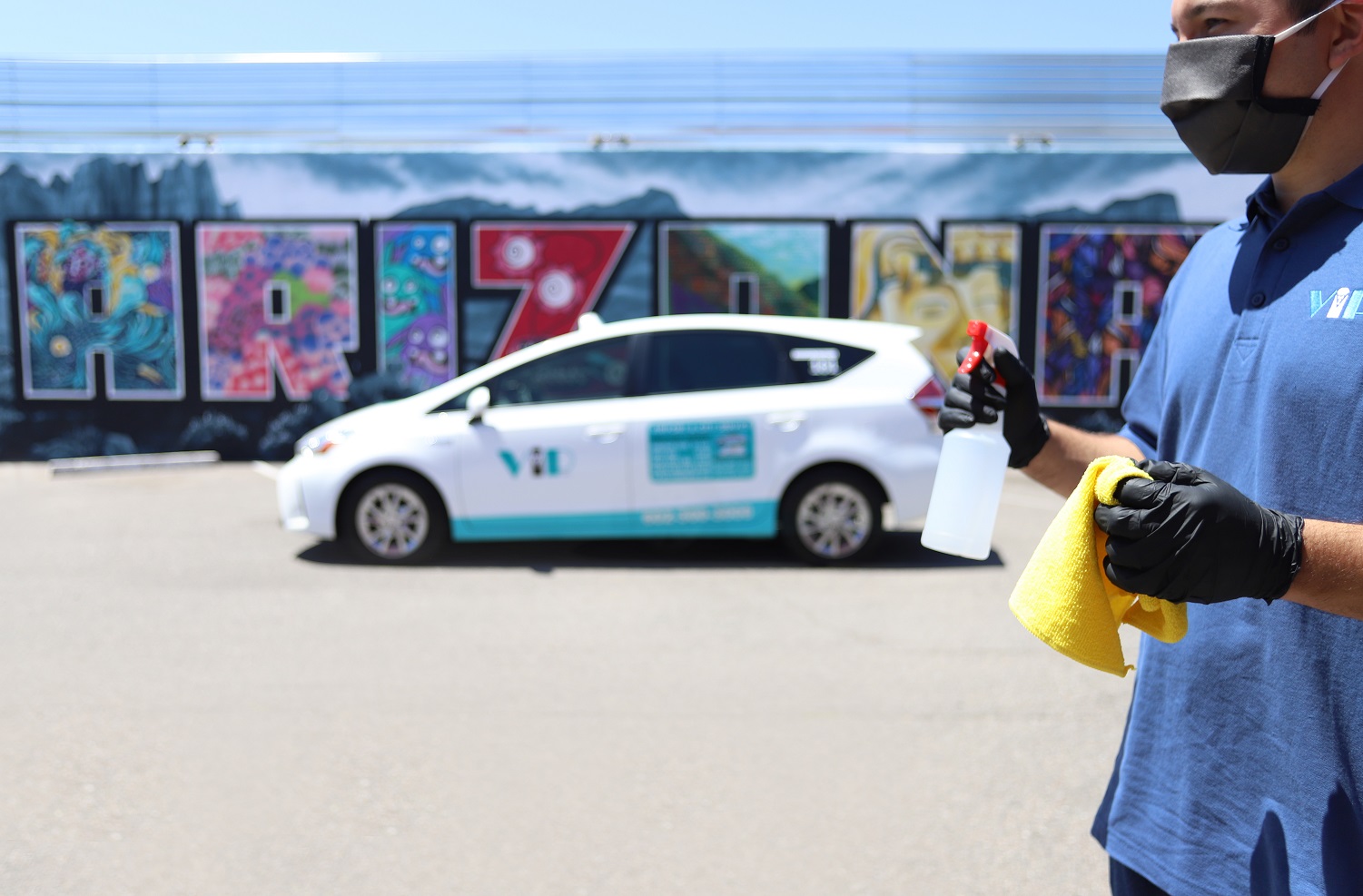 Arizona Trusts VIP Taxi
Our commitment to safety and reliability has set us apart over the years in Phoenix & Tucson, Arizona. That's why we're trusted by Arizona commuters, patients, hospitals and providers in providing the safest ride in Arizona. 
Whether transportation is needed for grocery shopping, pharmacies, medical appointments, or any destination- VIP Taxi is here to serve your specific needs. Thank you for supporting a local, family owned & operated company.
RIDE LOCAL to the Airport with VIP Taxi
When you're booking a ride to the airport, you want a company that is reliable and trusted by our community. VIP Taxi is local, family owned and operated transportation company that has served Arizona for decades and continues to grow. Download the VIP Taxi App, where you can view your reservation, track your driver, save your payment history, or even pay with CASH! call or text VIP Taxi at (602) 300-3000, or book online at VIPTaxi.com. Even better, download the VIP Taxi App, where you can save your payment info, track/contact driver, and view reservations. Support a local, family owned and operated company.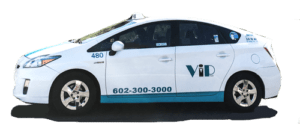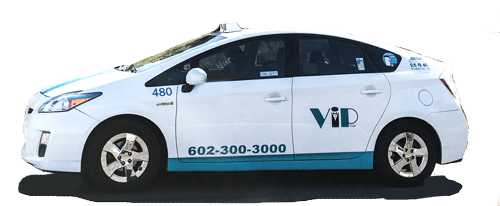 DO YOU LIKE THIS ARTICLE? Sign up for email updates on our community's events, news, and VIP Taxi Special Offers.