The senior citizens are a fundamental part of the Arizona community. They're pillars of the community because of their experience and wisdom they impart to the younger generation. But they're also one of the most vulnerable demographics, so protecting them is important. VIP Taxi understands this and is dedicated to providing a safe and comfortable ride for our senior community.
---
*Metro Phoenix – Mesa, Tempe, Glendale, Gilbert, Phoenix, Paradise Valley, Scottsdale, Peoria, Avondale, Chandler, Fountain Hills, Arcadia, Uptown, Downtown, Ahwatukee *Tucson Area – Oro Valley, Marana, Sahuarita, South Tucson, Casas Adobes, Catalina Foothills, Flowing Wells, Midvale Park, Tanque Verde, Tortolita, and Vail.
There are many ways to book a VIP Taxi ride. You can call or text, book through the free app, or book through the website. Book rides easily for your family members. Let us know any special requests the rider may need. Our dispatchers are trained in proper customer service, you can trust that they'll handle your booking smoothly.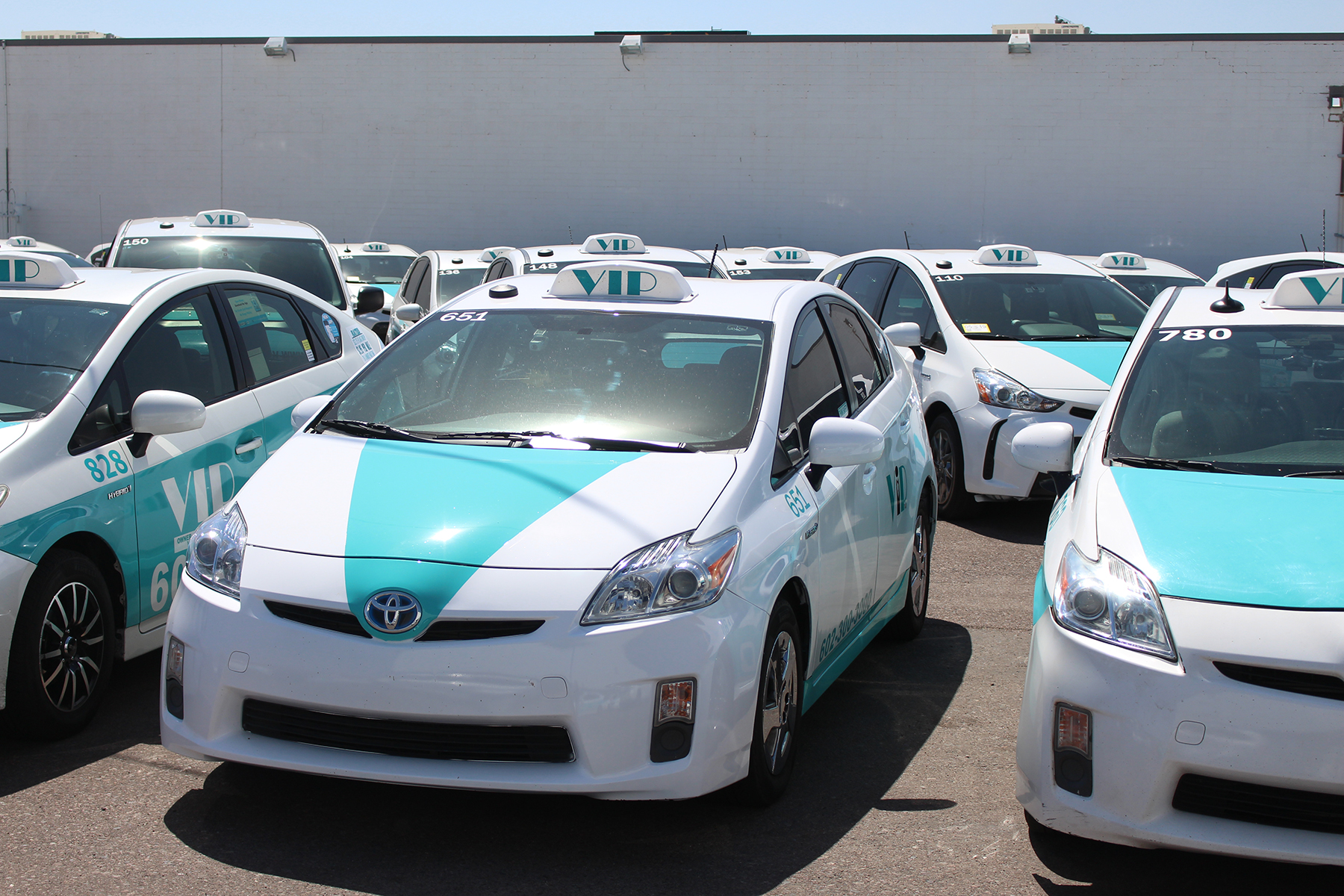 Our passengers' safety is our priority. That's what makes VIP Taxi senior-friendly. Our taxis are equipped with interior day/night cameras to view both the driver and his passengers. Mobileye is the leading supplier of software that enables Advanced Driver Assist Systems (ADAS). Mobileye uses the mono-camera, the most versatile of sensing technologies able to identify shapes like vehicles and pedestrians, inspired by human vision. Real-time inertia, speed and GPS location are all being monitored live at the VIP Taxi office.

Drivers are Background-Checked
VIP Taxi follows a strict standard when it comes to selecting drivers. We require applicants to undergo criminal background checks and drug tests to ensure each passenger's safety. We also make sure that they are well trained in serving senior customers, to make the ride as hassle-free as possible.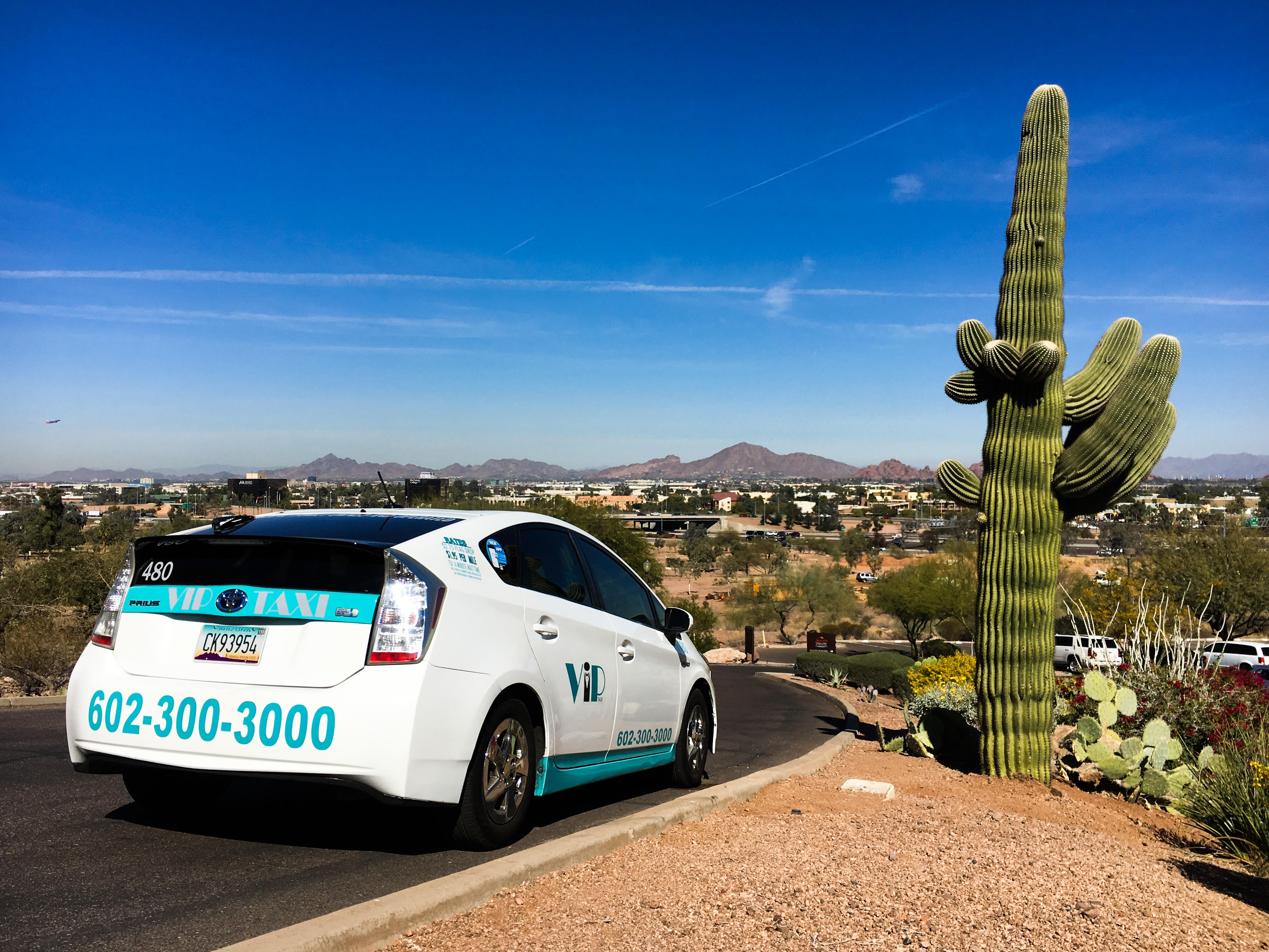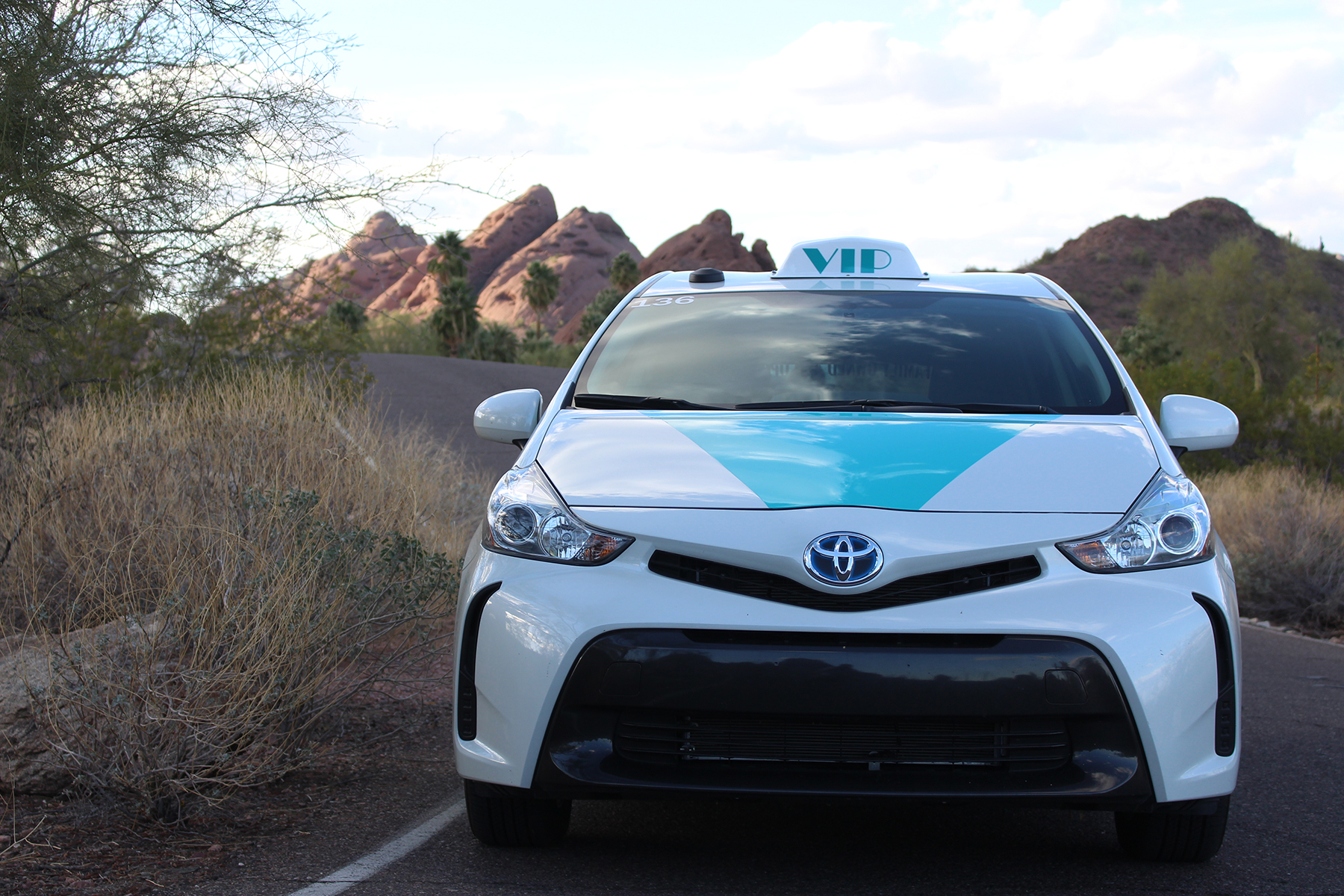 When it comes to safety and security, we make sure to cover all bases. We care for our passengers just as we care for our employees and drivers. Unlike other ride-sharing services, VIP Taxi has full insurance coverage in the event of an accident.
VIP Taxi is Arizona's trusted taxi company for senior transportation. Book now through our website, or call or text (602) 300-3000 (Phoenix) (520) 300-3000 (Tucson).

Traveling with Children? Children's Carseat Safety
Learn how VIP Taxi provides children's car seats to ensure the safety of your little ones!
SUPPORT LOCAL, RIDE VIP
At VIP, we take pride in being a LOCAL Arizona Business, and we love supporting other LOCAL Arizona Businesses. We love being part of the Arizona Community, and love doing our part in keeping them safe with reliable, trusted rides home. Don't drink and drive – Call, Text, Book Online, or Download the VIP Taxi App to #RideLocal and avoid Surge Pricing.
RIDE LOCAL to the Airport with VIP Taxi When you're booking a ride to the airport, you want a company that is reliable and trusted by our community. VIP Taxi is local, family owned and operated transportation company that has served Arizona for decades and continues to grow. They also offer flat rates, which means your ride is guaranteed to be that given, fixed cost, or less (if the meter shows a lower price), regardless of traffic. This is the epitome of ditching surge pricing. Download the VIP Taxi App, where you can view your reservation, track your driver, save your payment history, or even pay with CASH! call or text VIP Taxi at (602) 300-3000, or book online at VIPTaxi.com. Even better, download the VIP Taxi App, where you can save your payment info, track/contact driver, and view reservations. Support a local, family owned and operated company.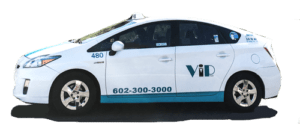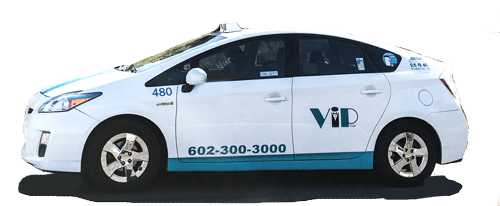 DO YOU LIKE THIS ARTICLE? Sign up for email updates on our community's events, news, and VIP Taxi Special Offers.
Get a Flat Rate to PHX Sky Harbor Airport Guaranteed Rate
Want a clear price on what your ride to the airport will cost? VIP Taxi offers customers flat rates to Phoenix Sky Harbor (PHX) based on the zip code of the pickup address. With VIP Taxi's flat rate, your ride is guaranteed to be that given, fixed cost or less (if the meter is shows a lower price), regardless of traffic! Simply enter the Zip Code of your pick up address, and voila!