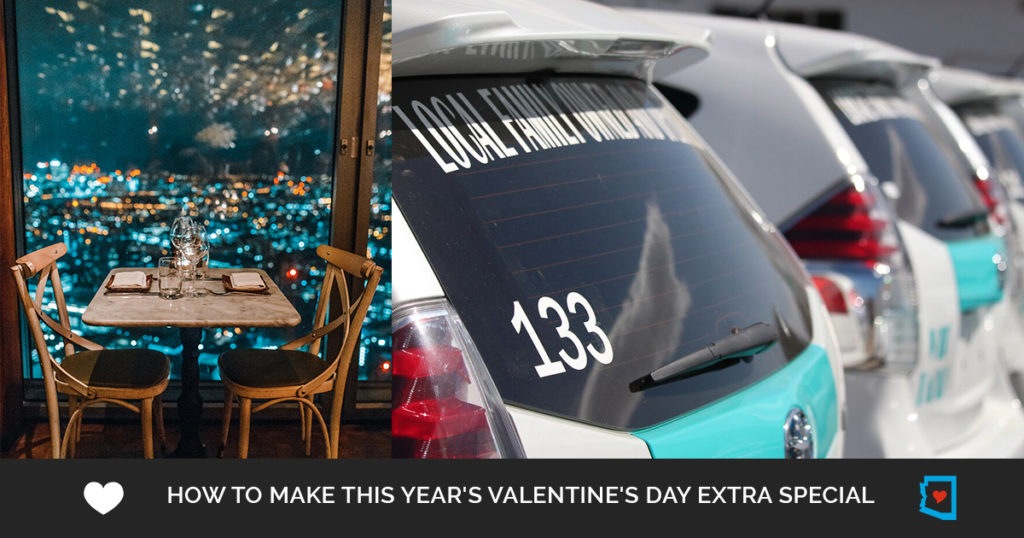 In just a few days, the air will be filled with sweetness as couples go out on Valentine's day dates. If you still don't have anything planned for your date, don't panic. We've listed down some things you can do to make your Valentine's day memorable.
VIP Taxi is a local, family-owned and operated transportation company in The Metro Phoenix & Tucson Area*, Arizona. Truly customer service centered, VIP has built a trusting and friendly reputation in the community. When you need reliable transportation, choose VIP. 
---
*Metro Phoenix – Mesa, Tempe, Glendale, Gilbert, Phoenix, Paradise Valley, Scottsdale, Peoria, Avondale, Chandler, Fountain Hills, Arcadia, Uptown, Downtown, Ahwatukee *Tucson Area – Oro Valley, Marana, Sahuarita, South Tucson, Casas Adobes, Catalina Foothills, Flowing Wells, Midvale Park, Tanque Verde, Tortolita, and Vail.
Feel the love every time you ride VIP Taxi. Rewards await!
Book a ride through our VIP Taxi App!
New experiences are always healthy for couples. While it's great to stick to the usual date night, Valentine's day calls for something a little different. There are tons of things to do in Arizona if you know where to look.
You could try out the local beers in Tucson, conquer escape rooms in Phoenix, or simply try a new sport together.
Eat at a Fancy Restaurant
The Valentine's day standard isn't so bad. It's nice to indulge once in a while, dress up, and have a gastronomic experience. Phoenix has several restaurants perfect for date nights, like Compass Arizona Grill, and Different Pointe of View. Remember that it will be harder to get reservations as Valentine's draws nearer, so make your reservations as soon as you can!
Sometimes, all a couple needs is quality time together. You don't have to think hard about trying to keep the date within budget –a simple stroll around the city can be romantic enough if you let it. You could also take your date to watch a local band play in a bar. If you're going for a pizza and beer date, make sure to book a VIP Taxi ride so you don't have to worry about having too much to drink.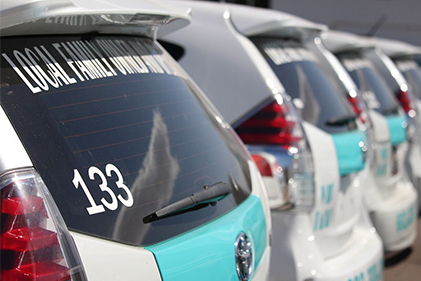 If you really want to go all out on Valentine's day, plan a surprise trip! Because of work and other factors, it might be tricky to plan a trip without your partner finding out. The best way to get around this is to tell them about the trip without revealing the destination. To make sure everything goes smoothly on the day of your trip, book a ride to the airport with VIP Taxi!
Whatever you decide on your date night, VIP Taxi is always ready to take you wherever you need to go. Book a ride through our website or download the VIP Taxi app for easy booking.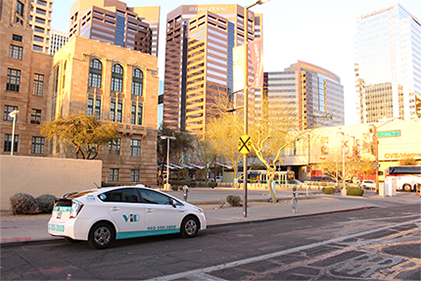 Traveling with Children? Children's Carseat Safety
Learn how VIP Taxi provides children's car seats to ensure the safety of your little ones!
SUPPORT LOCAL, RIDE VIP
At VIP, we take pride in being a LOCAL Arizona Business, and we love supporting other LOCAL Arizona Businesses. We love being part of the Arizona Community, and love doing our part in keeping them safe with reliable, trusted rides home. Don't drink and drive – Call, Text, Book Online, or Download the VIP Taxi App to #RideLocal and avoid Surge Pricing.

BOOK VIP TAXI NOW!
CALL, TEXT, OR BOOK ONLINE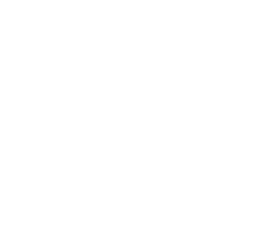 PHOENIX:
BOOK NOW
TUCSON:
(520) 300-3000
(602) 300-3000
RIDE LOCAL to the Airport with VIP Taxi When you're booking a ride to the airport, you want a company that is reliable and trusted by our community. VIP Taxi is local, family owned and operated transportation company that has served Arizona for decades and continues to grow. They also offer flat rates, which means your ride is guaranteed to be that given, fixed cost, or less (if the meter shows a lower price), regardless of traffic. This is the epitome of ditching surge pricing. Download the VIP Taxi App, where you can view your reservation, track your driver, save your payment history, or even pay with CASH! call or text VIP Taxi at (602) 300-3000, or book online at VIPTaxi.com. Even better, download the VIP Taxi App, where you can save your payment info, track/contact driver, and view reservations. Support a local, family owned and operated company.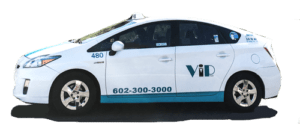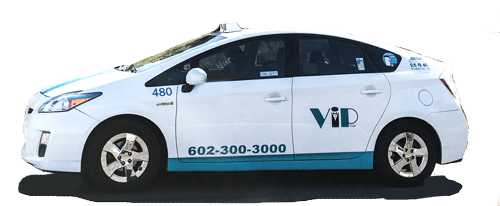 DO YOU LIKE THIS ARTICLE? Sign up for email updates on our community's events, news, and VIP Taxi Special Offers.
Get a Flat Rate to PHX Sky Harbor Airport Guaranteed Rate
Want a clear price on what your ride to the airport will cost? VIP Taxi offers customers flat rates to Phoenix Sky Harbor (PHX) based on the zip code of the pickup address. With VIP Taxi's flat rate, your ride is guaranteed to be that given, fixed cost or less (if the meter is shows a lower price), regardless of traffic! Simply enter the Zip Code of your pick up address, and voila!