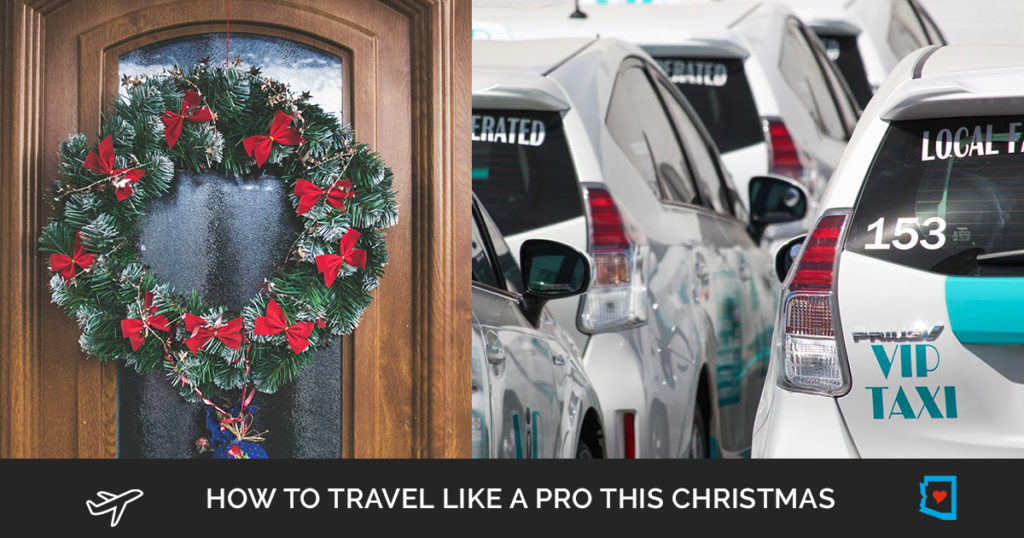 It's mid-December. Your holiday trip is coming up soon, but you have not the slightest clue about how to beat travel stress. The holidays can be a grueling time to travel, but it doesn't have to be. Here are some tips for you to skip the panic go straight to traveling like a pro.
VIP Taxi is a local, family-owned and operated transportation company in The Metro Phoenix & Tucson Area*, Arizona. Truly customer service centered, VIP has built a trusting and friendly reputation in the community. When you need reliable transportation, choose VIP. 
---
*Metro Phoenix – Mesa, Tempe, Glendale, Gilbert, Phoenix, Paradise Valley, Scottsdale, Peoria, Avondale, Chandler, Fountain Hills, Arcadia, Uptown, Downtown, Ahwatukee
*Tucson Area – Oro Valley, Marana, Sahuarita, South Tucson, Casas Adobes, Catalina Foothills, Flowing Wells, Midvale Park, Tanque Verde, Tortolita, and Vail.
Carefully Plan Your Itinerary
When travelling, itinerary planning is the one step you shouldn't miss. The first thing to look out for if you want to cut back on travel expenses are flight deals. If possible, schedule your flight much later in the day so you don't have to scramble out of bed to make it on time.
Compare airline prices and travel dates, and reserve the flights right away. Sites like Cheap-O-Air, Agoda and Expedia can help you with this. If you're traveling with family, make reservations for a ride to the airport.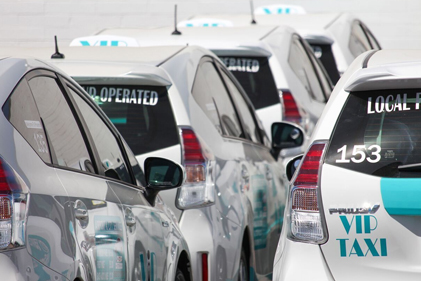 Easy Booking With VIP Taxi
Leave Your House With Peace of Mind
If you're leaving your house unattended while on vacation, look around and see what needs to be turned off. Clear your fridge of food that might expire while you're out, and turn off your heating or air conditioning. Inspect your house for leaks and any appliances plugged in or running. Lastly, make sure to store your valuables in a secure place. Before leaving, tell your trusted contacts and loved ones about your itinerary schedule and destination.
Make A List, Check It Twice
Make a checklist of everything you're going to need. As much as possible, pack light according your destination and the duration of your vacation. When packing, make room for your toiletries, chargers, and travel-aid kits. Also be mindful of TSA rules regarding liquids, gels or creams. Phones, travel documents, and medication should be stored in a secure place you can easily access. Travel comfort is also a must, so dress as comfortably as possible and bring travel pillows with you.
Even if you're not a frequent flyer, it wouldn't hurt to read about travel insurance and travel safety. This is a task usually reserved for when you're planning your trip, but it is important to have a little refresher on the topic shortly before your flight. Once you're packed and ready to go, take some time in the evening before your flight to double check everything. Fill your phone with emergency numbers, along with your accommodation and airline numbers. Install essential phone apps like language travel apps, maps, weather, hotel, and other accomodation apps. Download the VIP Taxi App for easy taxi booking and you'll never be late for your flight.
Be ready to greet holiday challenges with a positive outlook! While traveling, it is important to stay as calm as possible. Accept that some things just don't go as planned, and be prepared for anything. Keep your lines open, pay attention to airport announcements and plan to deal with any delays.
These things are usually beyond your control, and it is best to just breathe in and breathe out slowly and deal with it with a level head.
Ready to set out like a travel pro and beat the holiday stress? Ride VIP and we'll get your to your flight without delays. We'll make sure you'll get there safely and comfortably.
Plus, you'll get VIP Points with every ride!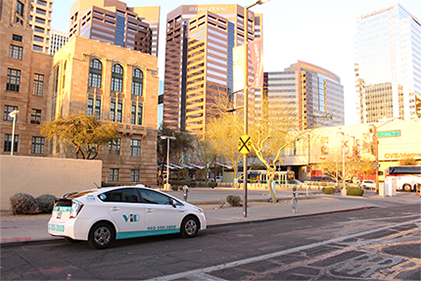 Traveling with Children?
Children's Carseat Safety
Learn how VIP Taxi provides children's car seats
to ensure the safety of your little ones!
SUPPORT LOCAL, RIDE VIP
At VIP, we take pride in being a LOCAL Arizona Business, and we love supporting other LOCAL Arizona Businesses. We love being part of the Arizona Community, and love doing our part in keeping them safe with reliable, trusted rides home. Don't drink and drive – Call, Text, Book Online, or Download the VIP Taxi App to #RideLocal and avoid Surge Pricing.
RIDE LOCAL to the Airport with VIP Taxi
When you're booking a ride to the airport, you want a company that is reliable and trusted by our community. VIP Taxi is local, family owned and operated transportation company that has served Arizona for decades and continues to grow. They also offer flat rates, which means your ride is guaranteed to be that given, fixed cost, or less (if the meter shows a lower price), regardless of traffic. This is the epitome of ditching surge pricing. Download the VIP Taxi App, where you can view your reservation, track your driver, save your payment history, or even pay with CASH! call or text VIP Taxi at (602) 300-3000, or book online at VIPTaxi.com. Even better, download the VIP Taxi App, where you can save your payment info, track/contact driver, and view reservations. Support a local, family owned and operated company.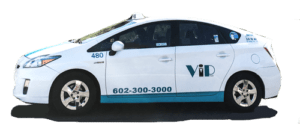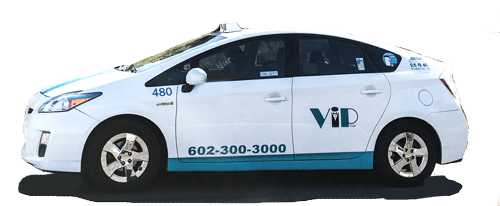 DO YOU LIKE THIS ARTICLE?
Sign up for email updates on our community's events, news, and VIP Taxi Special Offers.
Get a Flat Rate to PHX Sky Harbor Airport
Guaranteed Rate
Want a clear price on what your ride to the airport will cost? VIP Taxi offers customers flat rates to Phoenix Sky Harbor (PHX) based on the zip code of the pickup address. With VIP Taxi's flat rate, your ride is guaranteed to be that given, fixed cost or less (if the meter is shows a lower price), regardless of traffic! Simply enter the Zip Code of your pick up address, and voila!