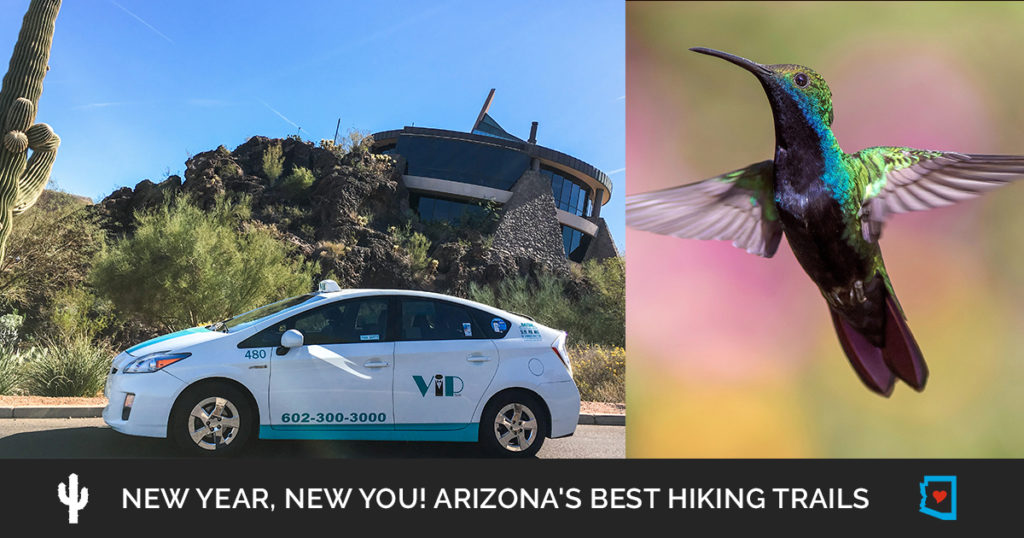 It's tempting to write down a long list of New Year's resolutions, but it's easy to lose track of your goals without a sound mind. A healthy body helps keep you sharp, and will positively influence everything you do. A good workout is the best way to achieve your health goals. To stay committed to exercising regularly, pick a fun workout activity like hiking. Arizona has an abundance of hiking trails fit for beginners and veteran hikers alike. Here's a list of Arizona's best hiking trails for you to enjoy!
VIP Taxi is a local, family-owned and operated transportation company in The Metro Phoenix & Tucson Area*, Arizona. Truly customer service centered, VIP has built a trusting and friendly reputation in the community. When you need reliable transportation, choose VIP. 
---
*Metro Phoenix – Mesa, Tempe, Glendale, Gilbert, Phoenix, Paradise Valley, Scottsdale, Peoria, Avondale, Chandler, Fountain Hills, Arcadia, Uptown, Downtown, Ahwatukee
*Tucson Area – Oro Valley, Marana, Sahuarita, South Tucson, Casas Adobes, Catalina Foothills, Flowing Wells, Midvale Park, Tanque Verde, Tortolita, and Vail.
Papago Park is located between Phoenix and Tempe, known for its Hole in the Rock trail. It's an easy walk or hike, and bikers can enjoy the area too. The park also features several ponds, the Desert Botanical Garden and the Phoenix Zoo.
It's a great place to be one with nature, and you wouldn't think this little oasis is right within the city! Visit the City of Phoenix's page on Papago Park for more information and hiking safety tips!
The mountain reserve has several trailheads around Piestewa Peak to choose from, so you can easily pick a trail that suits your capacity. Some trails may be challenging, but makes a good cardio workout. While the trail is fairly busy, it features some great views you wouldn't want to miss! Click here for the trail map and more information. (photo credit: Wikipedia)
From the Apache Wash Trailhead inside the Preserve, there are several trails that you can take. Some trails are paved and easy enough to navigate, and some can be a bit rocky and challenging.
The best time to hike in this area would be mid-March to late April, when the desert flowers are in full bloom. The trails are also dog-friendly!
Along the Josephine Saddle Madera Canyon Trail are wildflowers and huge trees that provide shade from the intense Arizona sun. There are lots of birds in the area, so take out those binoculars!
Visit Friends of Madera Canyon's website for more information.
The Signal Hill trail in Saguaro National Park is famous for its petroglyphs. This piece of history is accessible with a short hike. The trail is littered with desert plants, and is perfect for beginner hikers, including children!
Check out the National Park Service website for more information about Saguaro.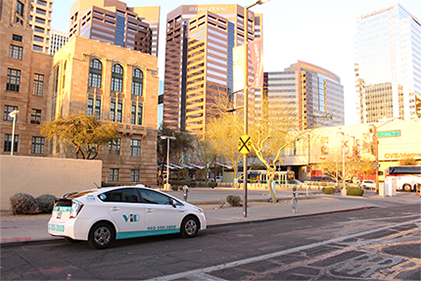 Planning your hiking trip? Book a cab ahead of time using the VIP Taxi app! We'll help you stay committed to your workout by ensuring you a safe and comfortable ride to your favorite trailhead!
Have a great new year!

Traveling with Children?
Children's Carseat Safety
Learn how VIP Taxi provides children's car seats
to ensure the safety of your little ones!
SUPPORT LOCAL, RIDE VIP
At VIP, we take pride in being a LOCAL Arizona Business, and we love supporting other LOCAL Arizona Businesses. We love being part of the Arizona Community, and love doing our part in keeping them safe with reliable, trusted rides home. Don't drink and drive – Call, Text, Book Online, or Download the VIP Taxi App to #RideLocal and avoid Surge Pricing.
RIDE LOCAL to the Airport with VIP Taxi
When you're booking a ride to the airport, you want a company that is reliable and trusted by our community. VIP Taxi is local, family owned and operated transportation company that has served Arizona for decades and continues to grow. They also offer flat rates, which means your ride is guaranteed to be that given, fixed cost, or less (if the meter shows a lower price), regardless of traffic. This is the epitome of ditching surge pricing. Download the VIP Taxi App, where you can view your reservation, track your driver, save your payment history, or even pay with CASH! call or text VIP Taxi at (602) 300-3000, or book online at VIPTaxi.com. Even better, download the VIP Taxi App, where you can save your payment info, track/contact driver, and view reservations. Support a local, family owned and operated company.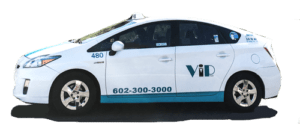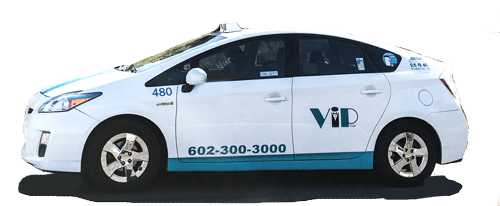 DO YOU LIKE THIS ARTICLE?
Sign up for email updates on our community's events, news, and VIP Taxi Special Offers.
Get a Flat Rate to PHX Sky Harbor Airport
Guaranteed Rate
Want a clear price on what your ride to the airport will cost? VIP Taxi offers customers flat rates to Phoenix Sky Harbor (PHX) based on the zip code of the pickup address. With VIP Taxi's flat rate, your ride is guaranteed to be that given, fixed cost or less (if the meter is shows a lower price), regardless of traffic! Simply enter the Zip Code of your pick up address, and voila!