Before Boarding Your Flight, Take Note of These
As COVID-19 restrictions are lifted, airports have slowly started to see more travelers. It's important to note, though, that there are guidelines that should be followed as a result of precautions to combat against COVID-19. If you're planning to travel by plane from the Phoenix Sky Harbor (PHX) or Tucson International Airport (TUS), then you should take note of these guidelines before you board your flight.
---
*Metro Phoenix – Mesa, Tempe, Glendale, Gilbert, Phoenix, Paradise Valley, Scottsdale, Peoria, Avondale, Chandler, Fountain Hills, Arcadia, Uptown, Downtown, Ahwatukee *Tucson Area – Oro Valley, Marana, Sahuarita, South Tucson, Casas Adobes, Catalina Foothills, Flowing Wells, Midvale Park, Tanque Verde, Tortolita, and Vail.
Masks Are a Must
It's important that those flying from the airport as the restrictions ease should always wear a mask. All employees and members of the public are required to wear masks while in the airport to prevent possible COVID-19 infection. The areas in the airport cover bus terminals, the rental car center, the PHX sky train, and airport buses.
For Tucson, anyone entering any of the terminals is required to wear at least a cloth face mask as recommended by health officials to help in preventing the spread of COVID-19, conforming to the measures of airlines requiring face masks aboard the flight. This applies to all facilities within the airport. All food concessions at the airport are also closed while a couple of retail stores in the terminal remain open.
Forgot Your Mask?
You can always purchase masks at Sky Harbor. Several stores carry masks that you can buy off them. There are exceptions to the requirement, however. Those who may be exempted are the following:
Children two years of age or younger

Any child age 12 years or less unless parents and caregivers supervise the use of face coverings, or any individual who has a physical disability that prevents easily wearing or removing a face covering
Any individual who is hearing impaired and uses facial and mouth movements as part of communication, or it is necessary for communicating with an individual using facial and mouth movements to share information

Individuals consuming food or beverages

Individuals who are unable to wear a face covering due to a medical condition

When necessary for identification verification purposes

When necessary for taking photographs for Aviation Credentialing/Security Badging purposes
Similarly, for Tucson International Airport, each airline has exemptions for children who cannot wear face masks. 
What You Can Do As a Traveler
Aside from wearing a mask, you should practice physical distancing at all times.
It's also important that you wash your hands frequently and use a mobile boarding pass. Before you travel, check your airline's website for travel policies as well.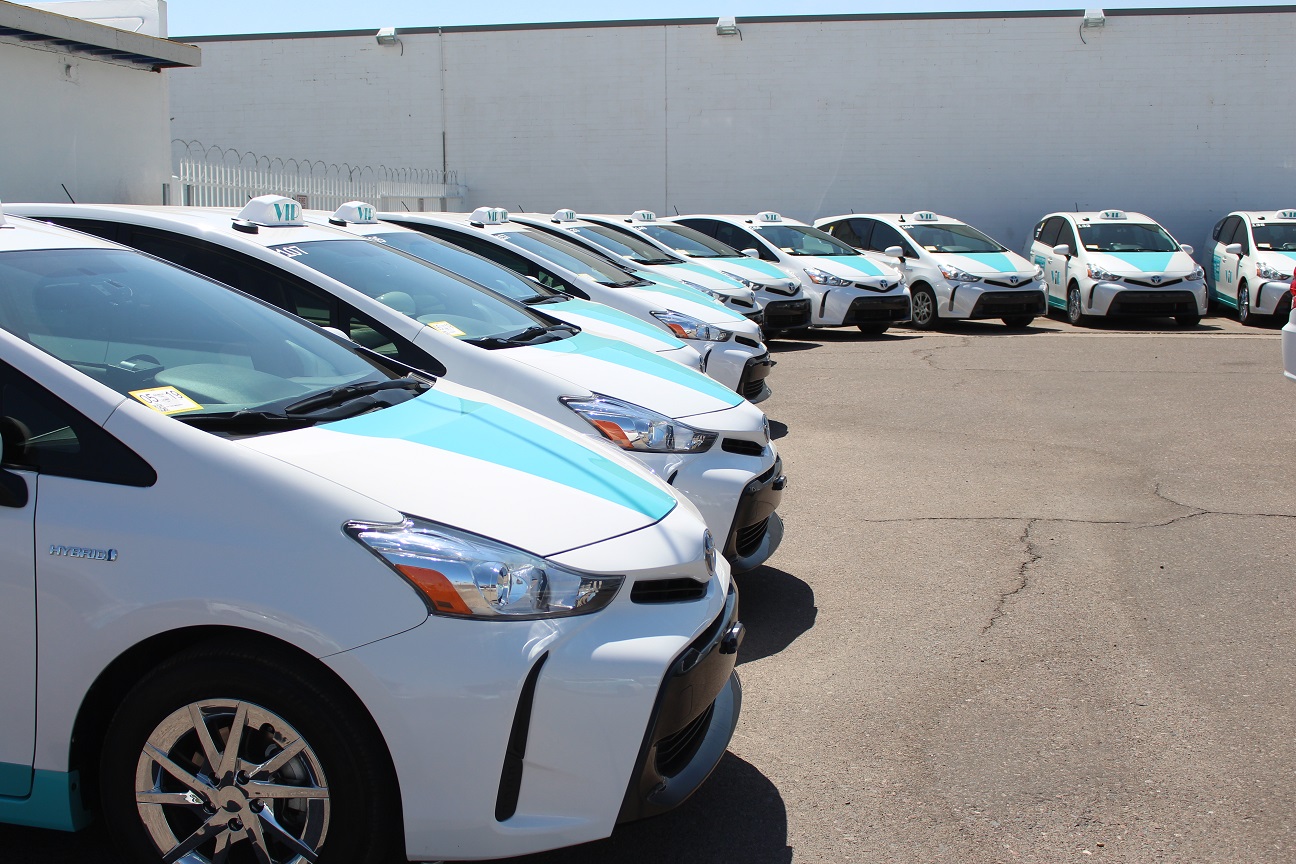 There are Many Ways to Book a VIP Taxi Ride
Airport Transportation and Sanitation Protocols
VIP Taxi is ready to get you to the airport as the most trusted airport transportation company. With VIP Taxi, you can book online seamlessly for airport transportation just by inputting your flight information and pickup location. You can also download through the app.
With VIP Taxi, you get a clear price of what you need to pay, a guaranteed rate based on the zip code of the pick up address, regardless of the amount of traffic on the road. We will make sure our drivers accommodate you accordingly.

Traveling with Children? Children's Carseat Safety
Learn how VIP Taxi provides children's car seats to ensure the safety of your little ones!
SUPPORT LOCAL, RIDE VIP
At VIP, we take pride in being a LOCAL Arizona Business, and we love supporting other LOCAL Arizona Businesses. We love being part of the Arizona Community, and love doing our part in keeping them safe with reliable, trusted rides home. Don't drink and drive – Call, Text, Book Online, or Download the VIP Taxi App to #RideLocal and avoid Surge Pricing
.
RIDE LOCAL to the Airport with VIP Taxi When you're booking a ride to the airport, you want a company that is reliable and trusted by our community. VIP Taxi is local, family owned and operated transportation company that has served Arizona for decades and continues to grow. They also offer flat rates, which means your ride is guaranteed to be that given, fixed cost, or less (if the meter shows a lower price), regardless of traffic. This is the epitome of ditching surge pricing. Download the VIP Taxi App, where you can view your reservation, track your driver, save your payment history, or even pay with CASH! call or text VIP Taxi at (602) 300-3000, or book online at VIPTaxi.com. Even better, download the VIP Taxi App, where you can save your payment info, track/contact driver, and view reservations. Support a local, family owned and operated company.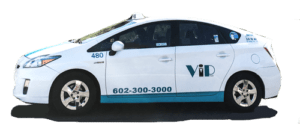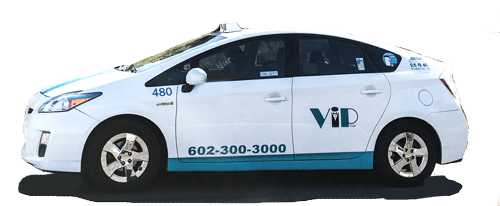 DO YOU LIKE THIS ARTICLE? Sign up for email updates on our community's events, news, and VIP Taxi Special Offers.
Get a Flat Rate to PHX Sky Harbor Airport Guaranteed Rate
Want a clear price on what your ride to the airport will cost? VIP Taxi offers customers flat rates to Phoenix Sky Harbor (PHX) based on the zip code of the pickup address. With VIP Taxi's flat rate, your ride is guaranteed to be that given, fixed cost or less (if the meter is shows a lower price), regardless of traffic! Simply enter the Zip Code of your pick up address, and voila!