The COVID-19 pandemic has made people wary of contamination that may lead to the virus' infection. Sanitation in every step has become a pressing issue for many when it comes to public services, social interaction, and most importantly, transportation.
---
*Metro Phoenix – Mesa, Tempe, Glendale, Gilbert, Phoenix, Paradise Valley, Scottsdale, Peoria, Avondale, Chandler, Fountain Hills, Arcadia, Uptown, Downtown, Ahwatukee *Tucson Area – Oro Valley, Marana, Sahuarita, South Tucson, Casas Adobes, Catalina Foothills, Flowing Wells, Midvale Park, Tanque Verde, Tortolita, and Vail.
VIP Taxi provides safe and reliable transportation during COVID-19
In the time of COVID-19, sanitation is undoubtedly very important. VIP Taxi is not only about getting you to your destination but we also ensure that you're risk-free from the adverse effects of the virus. Our drivers take extensive steps to making sure that our taxis are thoroughly sanitized from the inside-out. This includes door handles, seat belts, payment terminals, arm rests, glass windows, and more.
Our drivers disinfect the taxis immediately after every trip with a highly-effective isopropyl alcohol solution that is ideal against viruses. Isopropyl alcohol is recommended by medical professionals in combating COVID-19. 
Added Cameras and Safety Sensors
VIP Taxi prioritizes both the safety of both rider and drivers. Vehicles are equipped with cameras that record both the exterior and interior of the vehicle. Real time data is monitored by headquarters using MobileEye Technology. The software also updates speed limits, alerts for safe lane changing, among others.
Safety Features When You Ride With VIP Taxi
VIP Taxi's drivers undergo background checks and drug testing to make sure that they are fit to drive passengers around Phoenix and Tucson. They are required to have clean driving records. Aside from that, they are also required to attend VIP Taxi's safe drivers classes and certifications.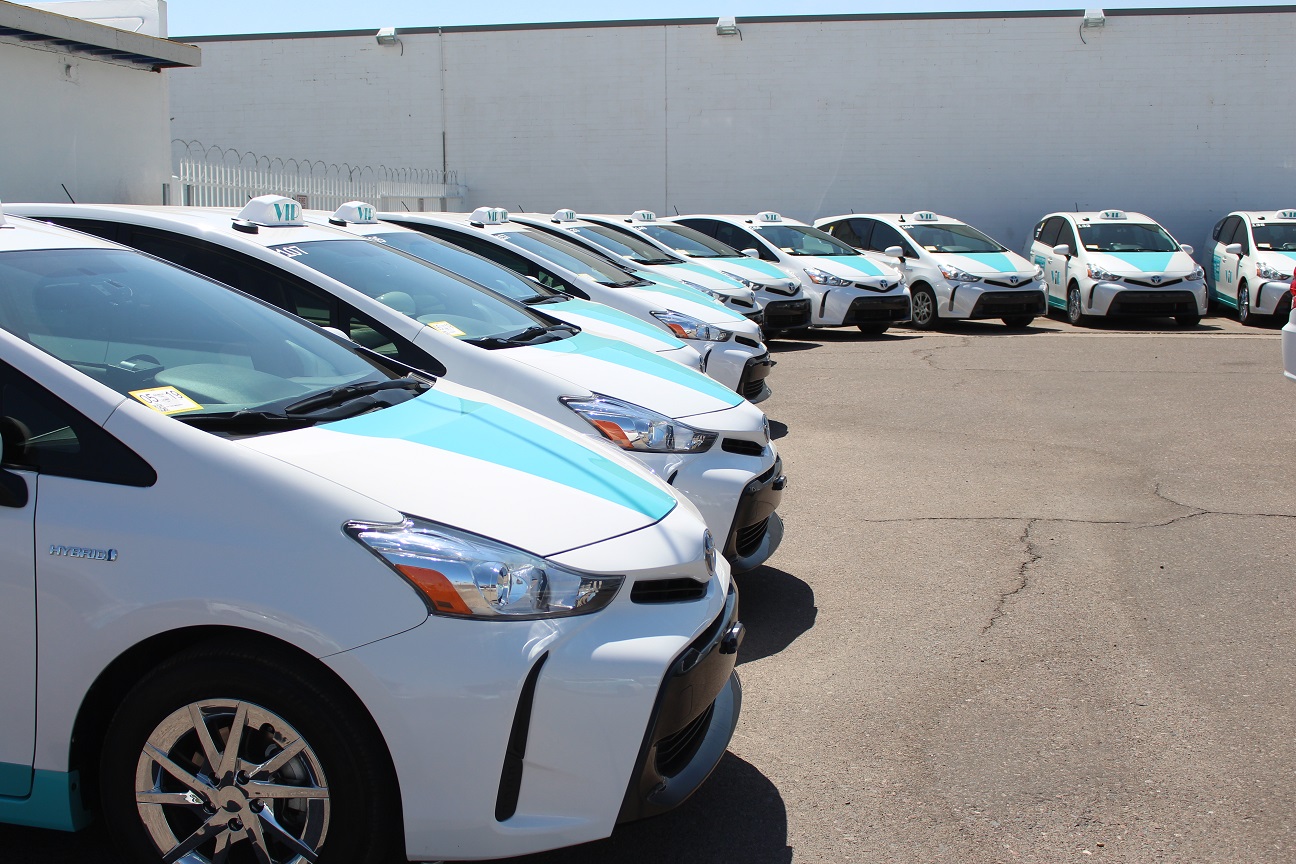 There are Many Ways to Book a VIP Taxi Ride
Safety is always our priority here at VIP Taxi. Our drivers guarantee that you get to your destination smoothly with the coronavirus around. We understand your need for reliable transportation in AZ more than ever. So whether you need senior transportation, non-emergency medical transportation, and even as simple as picking up food, groceries, or medicine during the pandemic period, VIP Taxi is here to cater to your needs.
Book with us online and sign up with VIP Taxi today.

Traveling with Children? Children's Carseat Safety
Learn how VIP Taxi provides children's car seats to ensure the safety of your little ones!
SUPPORT LOCAL, RIDE VIP
At VIP, we take pride in being a LOCAL Arizona Business, and we love supporting other LOCAL Arizona Businesses. We love being part of the Arizona Community, and love doing our part in keeping them safe with reliable, trusted rides home. Don't drink and drive – Call, Text, Book Online, or Download the VIP Taxi App to #RideLocal and avoid Surge Pricing
.
RIDE LOCAL to the Airport with VIP Taxi When you're booking a ride to the airport, you want a company that is reliable and trusted by our community. VIP Taxi is local, family owned and operated transportation company that has served Arizona for decades and continues to grow. They also offer flat rates, which means your ride is guaranteed to be that given, fixed cost, or less (if the meter shows a lower price), regardless of traffic. This is the epitome of ditching surge pricing. Download the VIP Taxi App, where you can view your reservation, track your driver, save your payment history, or even pay with CASH! call or text VIP Taxi at (602) 300-3000, or book online at VIPTaxi.com. Even better, download the VIP Taxi App, where you can save your payment info, track/contact driver, and view reservations. Support a local, family owned and operated company.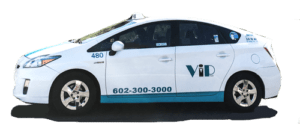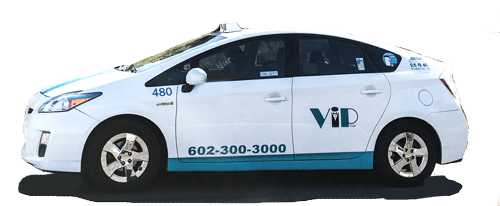 DO YOU LIKE THIS ARTICLE? Sign up for email updates on our community's events, news, and VIP Taxi Special Offers.
Get a Flat Rate to PHX Sky Harbor Airport Guaranteed Rate
Want a clear price on what your ride to the airport will cost? VIP Taxi offers customers flat rates to Phoenix Sky Harbor (PHX) based on the zip code of the pickup address. With VIP Taxi's flat rate, your ride is guaranteed to be that given, fixed cost or less (if the meter is shows a lower price), regardless of traffic! Simply enter the Zip Code of your pick up address, and voila!