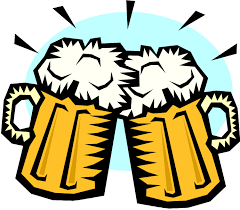 Top 5 bars in Tucson to Drink Local Beer
The best beers are the ones we drink in Tucson!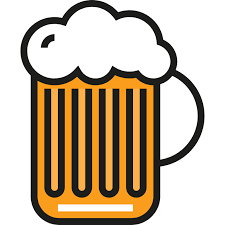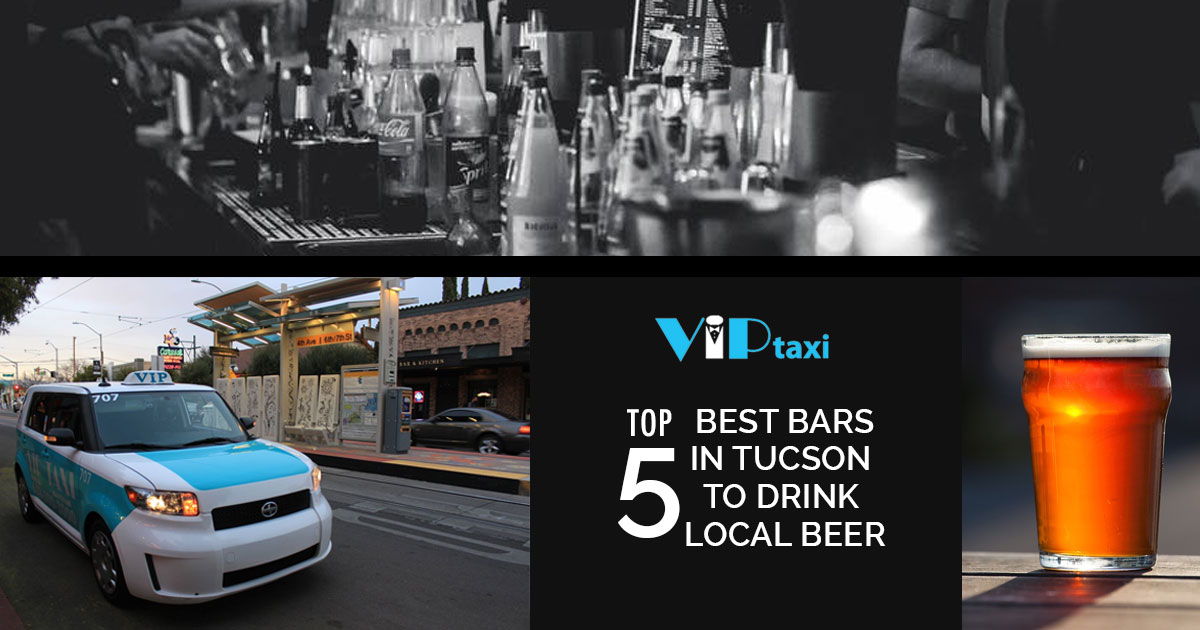 Historically, Tucson is originally known to be an Native American Village named Stook-zone, which means water at the foot of a black mountain. You will definitely see the rich cultural heritage of the area, including Hispanic barrios, historical and contemporary American architecture and the prehistoric Native American remnants. If you are an outdoor enthusiast, then this is the right place for you to go, with breathtaking views of the Sonoran Desert. After roaming around the area, you may want to hang out with your friends and grab a drink.
Here are the Best 5 Bars in Tucson to Drink Local Beer.
Barrio Brewing Co
800 East 16th Street, Tucson, AZ 85719
Barrio Brewing is a real oasis. This place is awesome for fresh beer and amazing food. For first-timers, try the spinach and artichoke dip, Ruben sandwich, buffalo chicken fingers, and their amazingly yummy burgers. For beers, try the Santa Rita Hefe,  it is really smooth and tasty. You will surely love the beer and its service. No doubt,  Barrio is the place to be!  You can see that the servers are always friendly. The ambiance is fun every time you visit, especially if you are a fan of bowl games because it's on at Barrio for everyone to enjoy.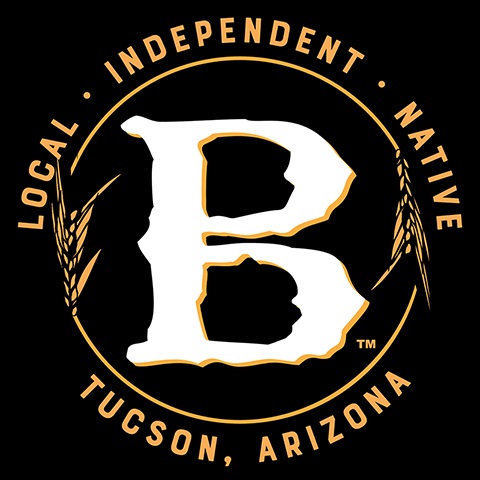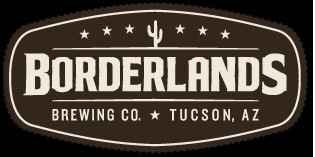 Borderlands Brewing Company
119 E. Tool Ave., Tucson, AZ, 85701
If you are looking for a really cool space, then Borderlands Brewing is the place that you are looking for. They are a perfect place to host an event. Their local craft beer is exceptional, so come in and try some of their new beers, plus get to try some of their limited selection as well before it's out. The ambiance is really nice with a fantastic band playing while you taste every good beer they have. So when you are in Tucson, make sure to visit Borderlands, you'll be coming back for more.
Gentle Ben's Brewing Company
865 E University Blvd, Tucson, AZ 85719
If you are a big sports fan, then try to visit Gentle Ben's Brewing Company. They are located right next to the U of A campus. The place is normally filled with sports fans during night games, which means, FUN. Worry not, if you are coming in with a lot of friends because they can accommodate large groups. What's interesting is that their bartenders remember their customers' names, and it feels like a close community. If you want to talk about beers, they have a wide selection of local beers. Of course, great beer and good food are the best. Their place is best for lunch and dinner, plus you can't resist their flavorful fish and pork tacos, carnitas quesadilla, and Firestarter burger. It's a place with a fun environment, and attentive staff. What more can you ask for?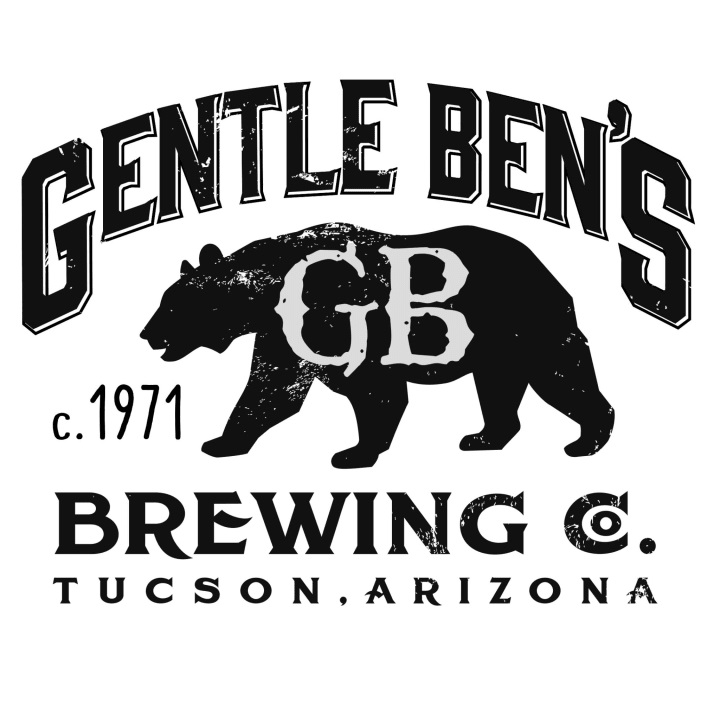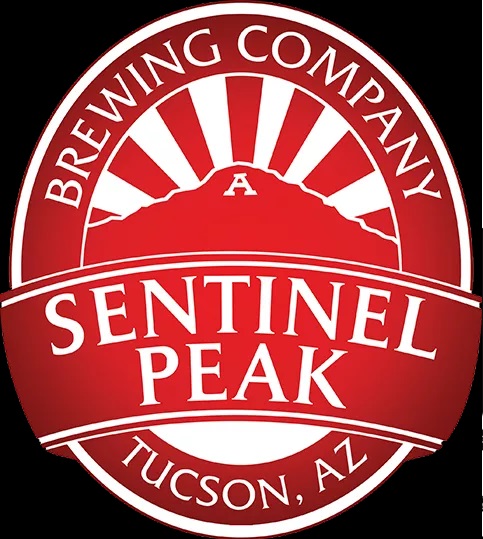 Sentinel Peak Brewing Company
Sentinelpeakbrewing.com
4746 E Grant Rd., Tucson, AZ 85712
One of the locals' favorites in town is Sentinel's Peak. The place has expanded, with a bigger space, and with that came a bigger menu. Being able to provide their customers with great food and tasty beer is their top priority. Their staff will kindly help you to choose what to get by highly recommending their best-selling food and beer. Are you into dark beers? Try their tasty Dew Point Dunkel. They have an excellent beer with excellent prices. Health-conscious customers can also try their vegan options. One of the best selling items is the veggie Panini. Sentinel's and the staff can confidently deliver above and beyond your expectation, so worry not. For those who are new to the area, Sentinel's peak is a must for Tucson brewpubs.
Tap & Bottle – Downtown
403 N 6th Ave., Tucson, AZ 85705
If you want a cool and amazing place to enjoy, then, Tap and Bottle is the right place to choose. What's nice with this Tap and Bottle is that it serves as a community space and meeting space where you can grab a cold one. They offer activities for you to enjoy. If you love reading, crafts,  or you're  just hanging with your friends, then take note of their one Sunday a month "Analogue Hour." They have Adult Spelling Bee every Tuesday and free live music on Thursdays. If you have beer desires, they have you covered with that. They have outstanding beer selections that cover most genres.  You might want to try their Dragoon offerings with their price specials. Definitely one comfortable place with humble and knowledgeable service from their staff. Cheers!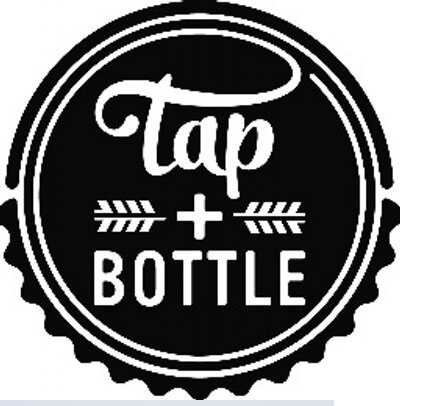 Enjoy the growing beer scene in Tucson by visiting these amazing bars and breweries. Take in the southwestern culture and the local craft beers that they offer. Hanging out with your friends or colleagues should be an experience every time, and these bars definitely deliver.
While enjoying these exceptional, local bars, don't worry about drinking and driving, drink responsibly and take a VIP Taxi. VIP Taxi is a local, family owned and operated transportation company that has been serving Tucson and Phoenix for over a decade. Drink responsibly, and ride local with VIP.
RIDE LOCAL to the airport with VIP Taxi
When you're booking a ride to the airport, you want a company that is reliable and trusted by our community. VIP Taxi is a local, family-owned, and operated transportation company that has served Arizona for decades and continues to grow. They also offer flat rates, which means your ride is guaranteed to be that given, fixed cost, or less (if the meter shows a lower price), regardless of traffic. This is the epitome of ditching surge pricing. Download the VIP Taxi App, where you can view your reservation, track your driver, save your payment history, or even pay with CASH! call or text VIP Taxi at (602) 300-3000, or book online at VIPTaxi.com. Even better, download the VIP Taxi App, where you can save your payment info, track/contact driver, and view reservations. Support a local, family-owned, and operated company.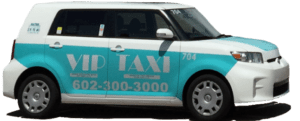 DO YOU LIKE THIS ARTICLE?
Sign up for email updates on our community's events, news, and VIP Taxi Special Offers.
Get a Flat Rate to PHX Sky Harbor Airport
Guaranteed Rate
Want a clear price on what your ride to the airport will cost? VIP Taxi offers customers flat rates to Phoenix Sky Harbor (PHX) based on the zip code of the pickup address. With VIP Taxi's flat rate, your ride is guaranteed to be that given, fixed cost or less (if the meter is shows a lower price), regardless of traffic! Simply enter the Zip Code of your pick up address, and voila!

Traveling with Children?
Children's Carseat Safety
Learn how VIP Taxi provides children's carseats to ensure the safety of your little ones!

VIP Taxi is a local, family owned and operated Arizona transportation company. It is our mission to serve Arizona's transportation needs with the highest of standards. Our team works closely with the drivers to give customers the best experience.
With courteous drivers, industry leading technology, and the lowest per mile meter rate, it's no wonder why VIP Taxi is the chosen transportation provider for thousands of people everyday.