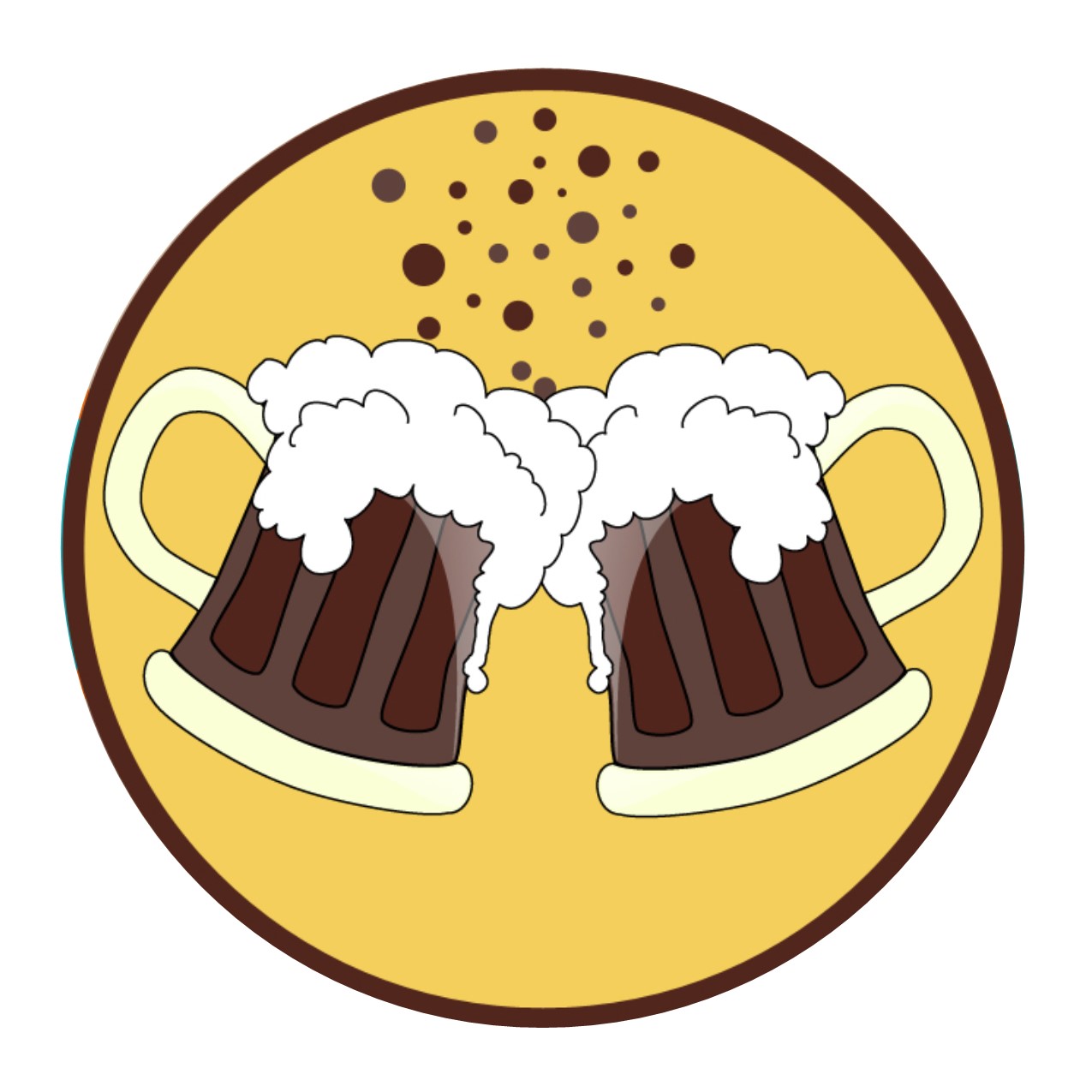 Top 5 Restaurants in Arcadia Where You Can Drink Cold Beer
When you say "Cold Beer", Arcadia says it all!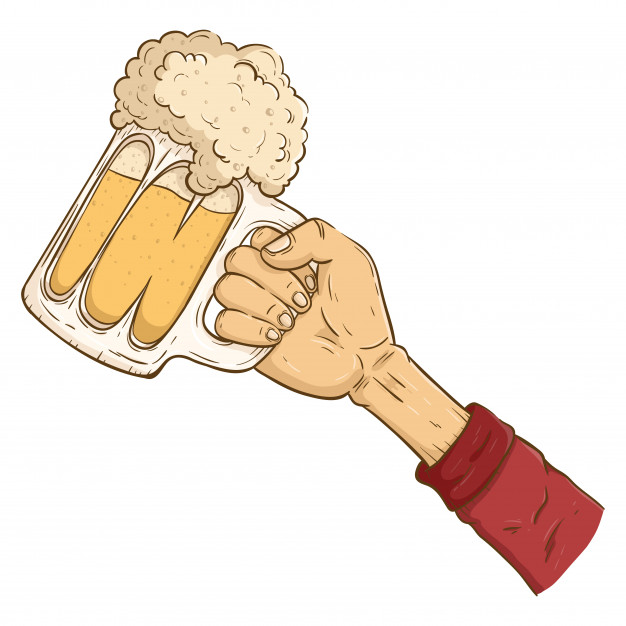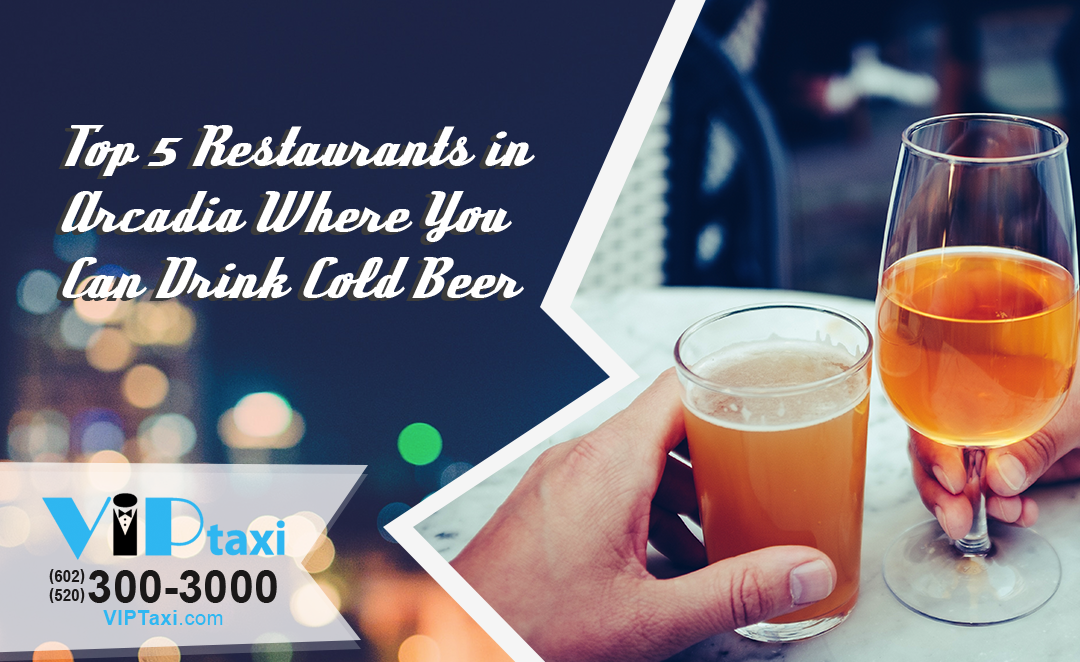 Arcadia is one of the most desirable neighborhoods in the Phoenix Metro Area. It is not just the pretty landmarks, like Camelback Mountain, but also the popular spots for fun and food. So if you are looking for the best cold local beers in town, these are VIP Taxi's top 5 restaurants in Arcadia that serves them.
1. Sip Coffee and Beer Garage
    3620 E, Indian School Rd., Phoenix, AZ 85018
The Sip Coffee & Beer Garage in Arcadia is a chill spot to meet up with friends, business associates, or come by yourself to read a book or get some work done. The repurposed car repair garage comes complete with the rollup windows (for when the weather is nice), drive thru, and secret speak-easy feeling bar in the former car bay downstairs. They have a great local beer and cider selections on tap, along with some awesome espresso drinks. If you're hungry, they have a rotating menu, utilizing local ingredients sourced from local farmers markets. We love supporting local!
2. O.H.S.O. Eatery & Nano-Brewery
    4900 E Indian School Rd., Phoenix, AZ 85018
Arcadia Locals love O.H.S.O, big reasons being: it's location directly off the canal, and the dog friendly patio area. They serve the most popular local beers, and we recommend that you look at the seasonal beers they offer and give them a try before they're out. They also have an amazing brunch special on Sundays where you can get all-you-can-eat barbeque (It gets pretty packed- getting there early is recommended). Parking can be limited (especially on the weekend) due to it's amazing location, so walking, biking, or getting a ride via VIP Taxi is recommended, plus you can drink as much as you want without worrying about driving tipsy.
3. The Whining Pig – Arcadia
    3730 E Indian School Rd., Phoenix, AZ 85018
If you want to bring back your childhood years, while enjoying some adult beverages, you must try The Whining Pig in Arcadia. It's a fun bar with tasty beers and fun games to choose from. If you want to bring back the 90s, they have this "Secret Room" filled with  games to play. Super Mario, Duck Hunt, and the Bowling Pool are a few that you can find inside. One of the owners will even help you out in choosing a beer, which contributes to the hospitable, local experience. The Whining Pig in Arcadia is worth a visit when you are feeling thirsty for some brewskis. If you've had too many, call VIP Taxi and get home safe to complete your great day.
3. Helio Basin Brewing Company
    3935 E Thomas Rd., Phoenix, AZ 85018
Helio Basin is one of the most underrated secrets of Arcadia. Most of us have driven by the relatively new brewery, thinking to ourselves, "Interesting, I'll give it a shot one day". That day should happen as soon as possible. They have a vast selection of beers and their flight comes highly recommended. While you enjoy some great beers, munch on their tacos and cornbread, the local favorites. Just as you eat and drink local, ride local with VIP Taxi, and support a family owned and operated business.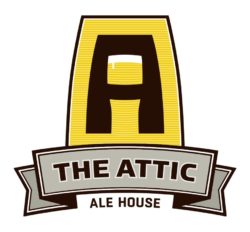 5. The Attic Ale House
    4247 E Indian School Rd., Phoenix, AZ 85018
If you love all that Arcadia has to offer, you must visit The Attic Ale House. They have an awesome view of Camelback Mountain from their patio area since they are on the second floor. Grab a local beer here, and soak in the beauty. We recommend getting the cheese plate and a beer during sunset, and if you're feeling hungry, their menu offers incredible, fresh food. A great local spot to support, as the owner can be found checking on people, definitely worth a visit.
RIDE LOCAL to the airport with VIP Taxi
When you're booking a ride to the airport, you want a company that is reliable and trusted by our community. VIP Taxi is a local, family-owned and operated transportation company that has served Arizona for decades and continues to grow. They also offer flat rates, which means your ride is guaranteed to be that given, fixed cost, or less (if the meter shows a lower price), regardless of traffic. This is the epitome of ditching surge pricing. Download the VIP Taxi App, where you can view your reservation, track your driver, save your payment history, or even pay with CASH! call or text VIP Taxi at (602) 300-3000, or book online at VIPTaxi.com. Even better, download the VIP Taxi App, where you can save your payment info, track/contact driver, and view reservations. Support a local, family-owned, and operated company.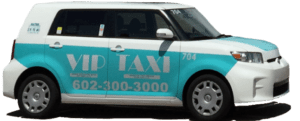 DO YOU LIKE THIS ARTICLE?
Sign up for email updates on our community's events, news, and VIP Taxi Special Offers.
Get a Flat Rate to PHX Sky Harbor Airport
Guaranteed Rate
Want a clear price on what your ride to the airport will cost? VIP Taxi offers customers flat rates to Phoenix Sky Harbor (PHX) based on the zip code of the pickup address. With VIP Taxi's flat rate, your ride is guaranteed to be that given, fixed cost or less (if the meter is shows a lower price), regardless of traffic! Simply enter the Zip Code of your pick up address, and voila!

Traveling with Children?
Children's Carseat Safety
Learn how VIP Taxi provides children's carseats to ensure the safety of your little ones!

VIP Taxi is a local, family owned and operated Arizona transportation company. It is our mission to serve Arizona's transportation needs with the highest of standards. Our team works closely with the drivers to give customers the best experience.
With courteous drivers, industry leading technology, and the lowest per mile meter rate, it's no wonder why VIP Taxi is the chosen transportation provider for thousands of people everyday.