According to a recent study, about 5.8 million people in the US experience delayed non-emergency healthcare due to lack of transportation to medical appointments.
Navigating medical appointments can be stressful, especially when getting rides becomes a challenge. VIP Taxi's NEMT services provide a lifeline for individuals seeking convenient and secure transportation to medical appointments.
NEMT (Non-Emergency Medical Transportation) prioritizes the safety of passengers with medical needs. VIP Taxi works with hospitals and healthcare providers all over Arizona, providing patients the state's most trusted transportation to medical appointments.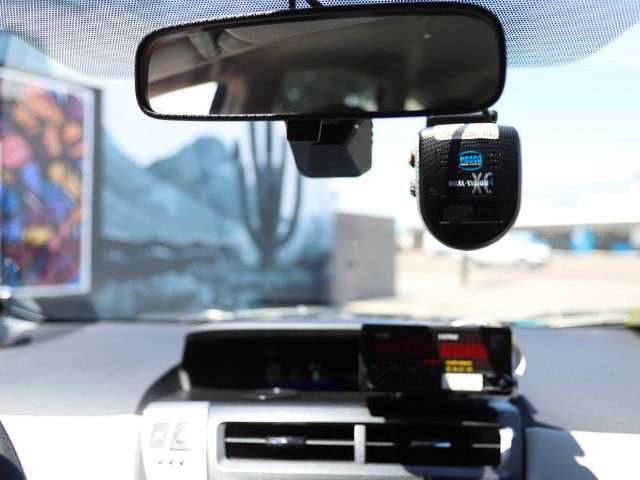 Every VIP Taxi ride is equipped with state-of-the-art live stream infrared camera systems for extra security. Plus, this helps give the passengers and their loved ones some peace of mind.
Interior Day/Night camera to view vehicle occupants

Exterior camera to see vehicle path

Live audio recording of driver & passenger interaction

Real-time inertia reporting to the dispatch office

Vehicle speed & GPS location reporting at all times
Professional and Compassionate Drivers
From transportation to medical appointments to discharge pickups, the driver's role goes beyond just driving. VIP Taxi's partner drivers are trained to provide compassionate assistance, ensuring patient and senior comfort throughout the ride.
Eliminate the need to navigate parking lots or long distances from public transportation stops. The drivers ensure that patients are dropped off directly at the medical facility's entrance, enhancing their overall experience while avoiding potential stress.
Convenience and Timely Arrivals
Most medical appointments adhere to strict schedules. VIP Taxi understands the importance of punctuality and ensures that patients reach their appointments on time. With a reliable dispatch system and experienced drivers, you can rest assured that you'll get to your doctor's visit safely and on time.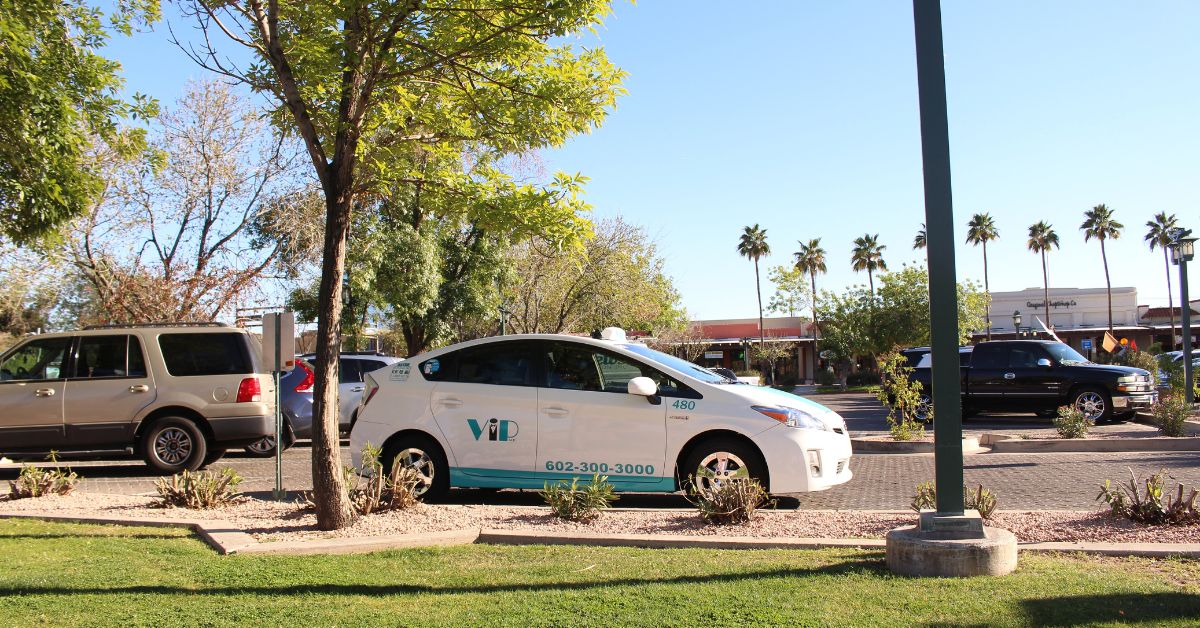 Book Transportation to Medical Appointments Like a VIP
VIP Taxi is a trusted name in NEMT services in Arizona. With a commitment to passenger safety and professionalism, VIP Taxi ensures seamless and comfortable journeys for medical appointments. The experienced drivers and our dedication to compassionate services set us apart as a reliable choice.
Ready to experience hassle-free 24/7 transportation to medical appointments? Schedule your next ride with VIP Taxi's trusted NEMT services. We provide rides all over Metro Phoenix and Tucson. Get free ride quotes on our online booker or mobile app today!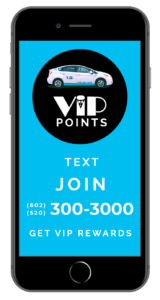 Ride More, Earn More
When you ride with VIP Taxi, you not only support a local company, you earn points with every ride! 
TEXT JOIN to (602) 300-3000 or (520) 300-3000 to enroll. Get 150 complimentary points once you join and automatically get points for any non-account trip taken with VIP Taxi.
Support Local Arizona
The local community in Arizona is a priority to VIP Taxi, supporting Metro Phoenix and Tucson's local food industry, medical establishments, hotels and resorts, and more. Get in touch with us and we'll make sure your guests, patients, clients, or employees get safe and comfortable transportation amazing booking with ride management features.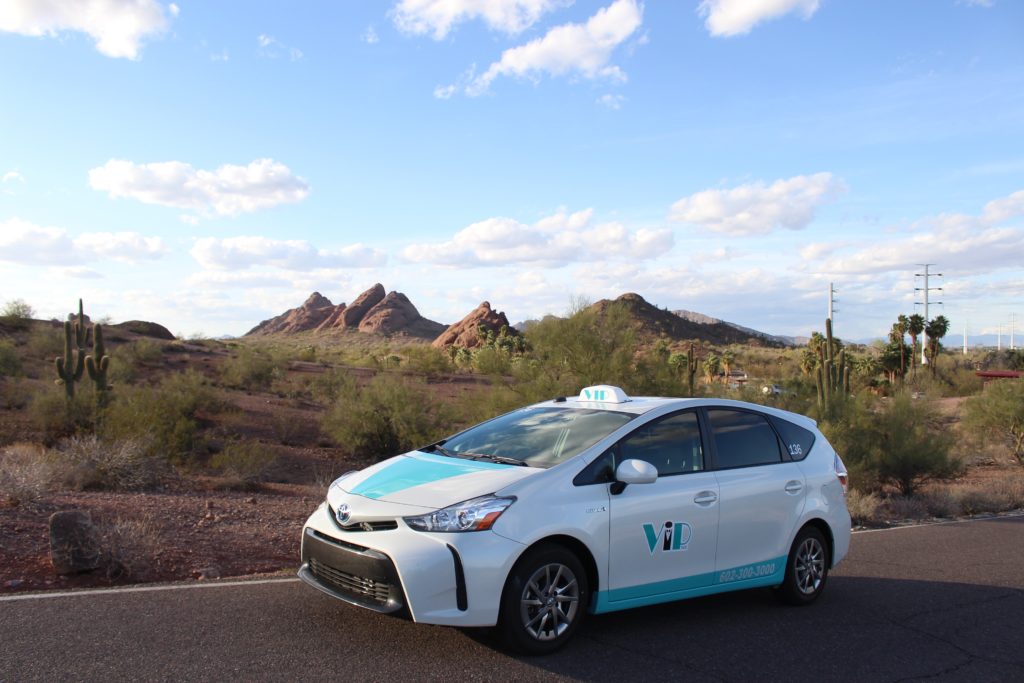 Arizona Trusts VIP Taxi
Our commitment to safety and reliability has set us apart over the years in Phoenix & Tucson, Arizona. That's why we're trusted by Arizona commuters, patients, hospitals and providers in providing the safest ride in Arizona. 
Whether transportation is needed for grocery shopping, pharmacies, medical appointments, or any destination – VIP Taxi is here to serve your specific needs. Thank you for supporting a local, family owned & operated company.
RIDE LOCAL to the Airport with VIP Taxi
When you're booking a ride to the airport, you want a company that is reliable and trusted by our community. VIP Taxi is local, family owned and operated transportation company that has served Arizona for decades and continues to grow. Download the VIP Taxi App, where you can view your reservation, track your driver, save your payment history, or even pay with CASH! call or text VIP Taxi at (602) 300-3000, or book online at VIPTaxi.com. Even better, download the VIP Taxi App, where you can save your payment info, track/contact driver, and view reservations. Support a local, family owned and operated company.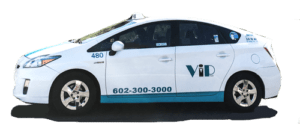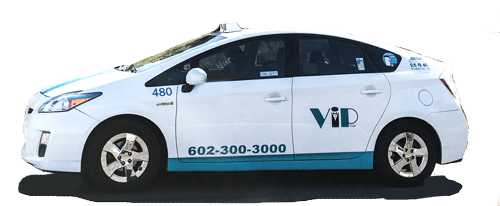 DO YOU LIKE THIS ARTICLE? Sign up for email updates on our community's events, news, and VIP Taxi Special Offers.
Serving All Arizona Airports:
Phoenix–Mesa Gateway Airport (AZA)

Yuma International Airport (NYL, YUM)

Chandler Municipal Airport (CHD)

Glendale Municipal Airport (GEU)

Phoenix Goodyear Airport (GYR)

Eloy Municipal Airport

Gila Bend Municipal Airport
Wickenburg Municipal Airport (E25)

Marana Regional Airport (AVQ, AVW)

Falcon Field (MSC)

Phoenix Deer Valley Airport (DVT)

Scottsdale Airport (SDF)

Ryan Airfield (RYN)

Buckeye Municipal Airport (BXK)

Casa Grande Municipal Airport (CGZ)

Coolidge Municipal Airport
VIP Taxi's local drivers can help you find the best places to dine and visit during your stay. Don't hesitate to ask out so you can make the most of your travel experience.