It's once again the time for long holiday trips and special gatherings with the family. Traveling during the holidays can be a hassle, especially when you don't have everything planned out yet. Here are some Arizona holiday travel tips from VIP Taxi that can help you make every part of your trip worthwhile:
---
VIP TAXI serves the Metro Phoenix & Tucson Areas
*Metro Phoenix — Mesa, Tempe, Glendale, Gilbert, Phoenix, Paradise Valley, Scottsdale, Peoria, Avondale, Chandler, Fountain Hills, Arcadia, Uptown, Downtown, Ahwatukee *Tucson Area — Oro Valley, Marana, Sahuarita, South Tucson, Casas Adobes, Catalina Foothills, Flowing Wells, Midvale Park, Tanque Verde, Tortolita, and Vail.
Pack Only Your Travel Essentials
Free yourself from all the hassle when getting around and pack light with only the travel essentials. Consider laying everything out in your bed first before you place them inside your suitcase or luggage. That way, you can determine which is more important and which is better left at home. Some make a checklist of things to pack such as toiletries, sets of outfits planned for the whole trip, small medicine kit, travel documents, and more.
Booking with VIP Taxi for your trip makes everything so convenient, whether you are bringing a carry-on luggage or a suitcase. However, you may want to note upon booking how much luggage needs to be accommodated so we can provide you with the right vehicle for your trip.
Keep Everything Organized
The secret to hassle-free travel is keeping everything organized from travel documents to your itinerary. Wise travelers always have a separate pack for their travel documents like passports, tickets, identification cards, vaccine cards, and other travel requirements. It is best to have all these essentials secured in your carry-on bag for easy access when needed. 
It is also important to set a travel itinerary and make the necessary reservations as soon as possible since most tourist destinations are usually understaffed during the holidays and some might have limited accommodations. Book your tours in advance, as well as hotels and restaurants. Get ahead of the other tourists by planning everything out at the earliest time possible.
Traveling with the Family? Get a Kid-Friendly Ride! 
Arizona has a lot to offer most especially to tourists that come in packs. If you're traveling with the whole family, it is best to get a kid-friendly ride to make sure that you will stay at ease throughout your trip. VIP Taxi rides are perfect for your family transportation needs. For kids who require car seats, we have all the options that you need from infant car seats to safety seats for toddlers.
For families who are traveling with seniors, we pick the most accessible ride for you and your loved ones. Here at VIP Taxi, we make the safety and comfort of our passengers our top priority!
Traveling Into Arizona? Go Where the Locals Go!
If you truly want to appreciate the place you are visiting, one of the best travel tips you should follow is to always go where locals go. You can always go fancy with your tours and travel destinations, but looking through the State from the locals' point of view gives you a whole new perspective. 
Visit places that even the local tourists love and consider dining in restaurants that even the locals keep coming back to. Tucson, for instance, is famous for its Mexican food and fusions of other cuisines, while Phoenix is bustling with an incredible nightlife scene. Get to the best bars and food scenes that even the locals love.
VIP Taxi's local drivers can help you find the best places to dine and visit during your stay. Don't hesitate to ask out so you can make the most of your travel experience. 
Book a Reliable Taxi Service for Your Trips
Another pro tip in traveling with ease is to book reliable taxi rides for your trips. VIP Taxi offers the most trusted transportation services in Arizona — allowing you to get to your travel destinations safely and at ease. 
Whether you're looking to enjoy a holiday travel day tour at some of Arizona's most famous tourist attractions or you simply wish to unwind in its popular bars and restaurants, VIP Taxi can take you wherever and whenever you want!
Get free ride quotes by booking online or downloading the mobile app today!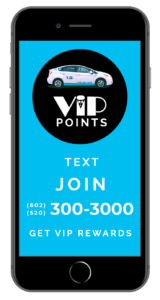 Ride More, Earn More
When you ride with VIP Taxi, you not only support a local company, you earn points with every ride! 
TEXT JOIN to (602) 300-3000 or (520) 300-3000 to enroll. Get 150 complimentary points once you join and automatically get points for any non-account trip taken with VIP Taxi.
Support Local Arizona
The local community in Arizona is a priority to VIP Taxi, supporting Metro Phoenix and Tucson's local food industry, medical establishments, hotels and resorts, and more. Get in touch with us and we'll make sure your guests, patients, clients, or employees get safe and comfortable transportation amazing booking with ride management features.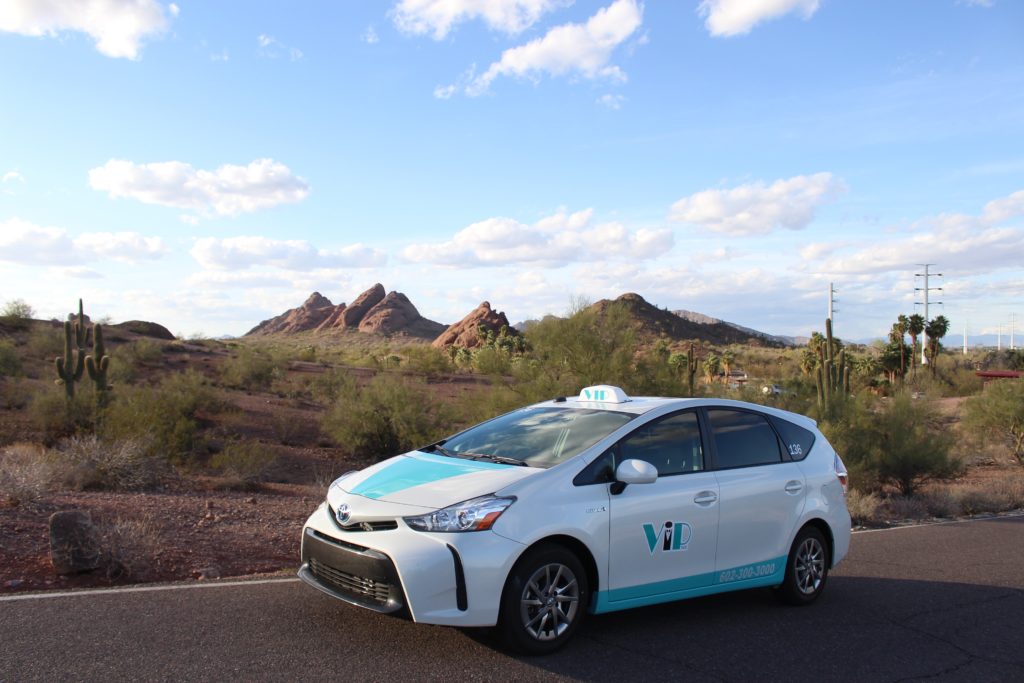 Arizona Trusts VIP Taxi
Our commitment to safety and reliability has set us apart over the years in Phoenix & Tucson, Arizona. That's why we're trusted by Arizona commuters, patients, hospitals and providers in providing the safest ride in Arizona. 
Whether transportation is needed for grocery shopping, pharmacies, medical appointments, or any destination – VIP Taxi is here to serve your specific needs. Thank you for supporting a local, family owned & operated company.
RIDE LOCAL to the Airport with VIP Taxi
When you're booking a ride to the airport, you want a company that is reliable and trusted by our community. VIP Taxi is local, family owned and operated transportation company that has served Arizona for decades and continues to grow. Download the VIP Taxi App, where you can view your reservation, track your driver, save your payment history, or even pay with CASH! call or text VIP Taxi at (602) 300-3000, or book online at VIPTaxi.com. Even better, download the VIP Taxi App, where you can save your payment info, track/contact driver, and view reservations. Support a local, family owned and operated company.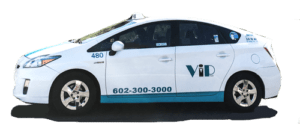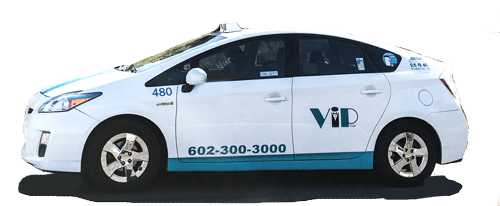 DO YOU LIKE THIS ARTICLE? Sign up for email updates on our community's events, news, and VIP Taxi Special Offers.
Serving All Arizona Airports:
Phoenix–Mesa Gateway Airport (AZA)

Yuma International Airport (NYL, YUM)

Chandler Municipal Airport (CHD)

Glendale Municipal Airport (GEU)

Phoenix Goodyear Airport (GYR)

Eloy Municipal Airport

Gila Bend Municipal Airport
Wickenburg Municipal Airport (E25)

Marana Regional Airport (AVQ, AVW)

Falcon Field (MSC)

Phoenix Deer Valley Airport (DVT)

Scottsdale Airport (SDF)

Ryan Airfield (RYN)

Buckeye Municipal Airport (BXK)

Casa Grande Municipal Airport (CGZ)

Coolidge Municipal Airport
VIP Taxi's local drivers can help you find the best places to dine and visit during your stay. Don't hesitate to ask out so you can make the most of your travel experience.